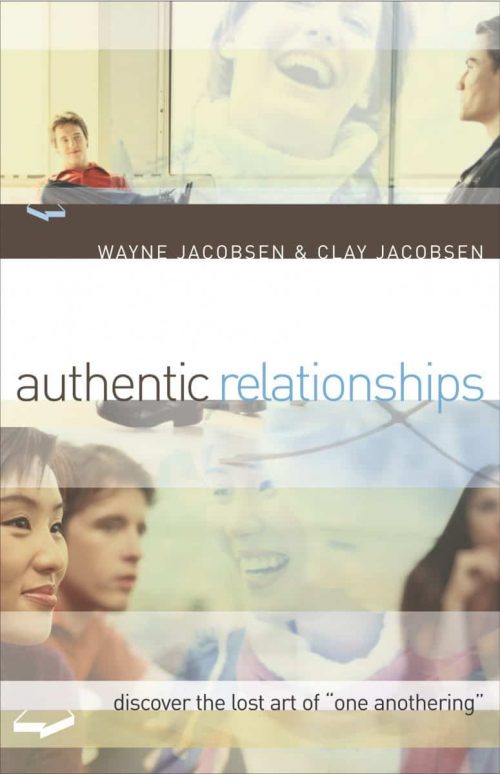 Authentic Relationships: Serving, Carrying Burdens and Building Up One Another
---
I don't know what your destiny will be, but one thing I know; the only ones among you who will be really happy are those who will have sought and found to serve.
Albert Schweitzer
Serve One Another (Galatians 5:13)
Love will cause us to put the needs of others above our own and to do so joyfully (Acts 20:35). Often we say, "If there's anything I can do to help, don't hesitate to call." However, the last thing on somebody's mind during a crisis is an organized list of what others can do. Their usual response is a smile and thank you, but nothing gets done to lighten their burden (James 2:15,16).
When a friend is in trouble, don't annoy him by asking if there is anything you can do. Think up something appropriate and do it.
E.W. Howe.
Finding ways to practically help others face the demands of life is a significant means of lightening their loads:
Mow their yard
Bring them a meal
Pick up their children from school (security issues may prevent this without prior arrangement)
Leave them an anonymous gift
Wash their cars, etc
Serving from a Heart of Love
Serving one another is not always easy. Again, we cannot meet every need that crosses our path as that would be an overwhelming burden. Service to others is not to be a weighty obligation but rather a natural result of walking in the Spirit (Matthew 11:28-30). Serving those we know will happen more naturally; however, an act of service to a stranger may start a new relationship. This relationship might open a person to God's love. What's important is that we let love motivate us as the Spirit makes us aware of opportunities to serve (2 Corinthians 5:14,15). As we keep our eyes open for the opportunities the Lord brings our way, we will know where we can serve others and do so in love. Serving out of obedience alone is slavery (2 Corinthians 3:6). Serving with love is a joy! (Galatians 5:22. Mark 10:45)
Carry Each Other's Burdens (Galatians 6:2)
Some things are just too awkward to carry alone. This fallen world is full of ups and downs, trials, and tribulations for everybody. God does not intend for us to go through it alone (Proverbs 18:1). We do not have to have the "right words" or "right prayer" to make a difference. People in difficult straits rarely need someone that can fix their problem. They need someone who will walk with them through it (2 Corinthians 1:3,4). Having a friend to share your journey in uncertain moments and dark stretches will multiply your wisdom and courage greatly (Ecclesiastes 4:12). Again, we are not asked to go it alone but to enjoy the resources of others God has placed around us (1 Corinthians 12:26).
Build Each Other Up (1 Thessalonians 5:11)
If we focus only on helping one another through the difficult moments, we soon will be consumed with problems and worn out trying to address them all. "Building up" or "edifying" one another is simply a way of putting our focus back on Jesus (Acts 20:32). It is not designed to fix a particular problem but to nourish others in the life of Jesus (Hebrews 3:13). It helps us grow closer to Him and look beyond any current crisis to give attention to spiritual growth that will yield great rewards in days ahead. It is to be the prime objective when believers meet (1 Thessalonians 2:11,12). Nourishing one another's spiritual life is simply serving spiritual food and drink to those that cross our paths. It is giving their spiritual battery a jump-start! (Romans 15:1,2)
Build each other up by sharing:
What God is teaching you and doing in your life
What you are learning about God's nature that leaves you in awe of Him
What you have been reading in Scripture that has spoken to your heart
How God has made His love known to you or through you to someone else
Your sharing will often result in their sharing. Your own journey will then be enriched. The depth of fellowship will grow. This kind of mutual sharing is the "bread and butter" of Body Life (1 Timothy 1:5). This may not always provide immediately noticeable help but will bear fruit in them for years to come. Therefore, we must always remember to share practical things, too (James 1:27) (2)
Authentic Relationships Series:
---
(1) Left-click on the underlined phrase to open another article in a different tab with more explanation.
(2) This blog adapted from Authentic Relationships: Discover the lost art of "One Anothering" by Wayne Jacobsen (http://www.lifestream.org) and Clay Jacobsen. ISBN-13: 978-0801064517
(3) See attached PowerPoint that can be used to lead a class through this study.