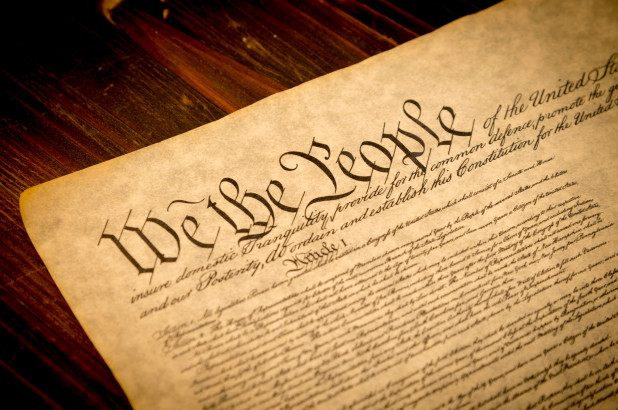 Celebrating and Remembering our Freedom – July 3, 2019
On July 4, in 1776 the delegates to the Continental Congress signed the Declaration of Independence. With that signing our country was born. Today we celebrate America's birthday. What are we celebrating and why should we remember?
At a time when civil discourse is no longer assumed and disruption of basic rights is prevalent and frequent, it is well to consider and reaffirm the primacy of religious freedom to American democracy and celebrate it.
On June 25, 1988, another document was signed, the Williamsburg Charter to celebrate and reaffirm the First Amendment Religious Liberty clause and mark the 200th anniversary of Virginia's call for the Bill of Rights. It was signed by over 100 prominent leaders as an expression of the need to protect freedom of religious expression in America as Cherie Harder of the Trinity Forum writes. She continues, "In a time when there is much debate over the role of religion in American public life, this Charter calls for a reaffirmation of the right of religious liberty. It also contains ideas for how we can disagree in a pluralist society in a manner that still protects religious expression."
It surely feels like something needs to be done to stem the tide and erosion of this freedom.
On this day use July 4 to remember the cost of freedom. Be grateful for the sacrifices of those who have gone before us to give us the freedoms we enjoy and may take for granted. "Freedom is not free" is engraved on the Korean War Veterans Memorial in Washington, D.C. Those who do not have freedom and those who defend it know this statement in reality.
On this day I celebrate and am grateful today for:
– the pursuit of freedom for self governance and worship our country was founded on
– for the reliance on and acknowledgement of the Sovereign Creator written in the documents of the founders and on the memorials in Washington, D.C.
– all the sacrifices made and the price paid to keep our country free since the signing of the Declaration of Independence on this day in 1776
– recognition of the irony that real freedom is not free – there is always a sacrifice, an obligation and a responsibility
– and most of all, for the soul freedom we have in Christ as believers because of His sacrifice!
On this day consider with me:
"Jesus said to him, I am the way, and the truth and the life no one comes to the father but by me." John 14:6
"Jesus said, If you hold to my teaching, you are really my disciples. Then you will know the truth and the truth will set you free." John 8:31-32
"Jesus replied… "So if the Son sets you free, you will be free indeed." John 8:36
"Therefore there is now no condemnation for those who are in Christ Jesus because through Christ Jesus the law of the Spirit of life set me free from the law of sin and death." Romans 8:1
AND… on this day remember:
"Let not the wise man boast of his wisdom or the strong man boast of his strength or the rich man boast of his riches, but let him who boasts boast about this: that he understands and knows Me, that I am the Lord, who exercises kindness, justice and righteousness on earth, for in these I delight, declares the Lord." Jeremiah 9:23-24
"He has shown you, O man, what is good. And what does the Lord require of you? To act justly and to love mercy and to walk humbly with your God." Micah 6:8
May these simple truths be lived out in the reality in our lives ongoing as we celebrate today the freedom we have had in our country and the ultimate freedom we have in our souls.
From: The Trinity Forum Email dated June 27, 2018 and [email protected]
Picture credit veteranstodayarchives.com
Blog originally posted July4,2018