Janay Barksdale

Lifelong Hoosier. Reluctant Texan. Janay is a woman in search of the perfect balance of sacred and secular, using pop culture to teach sound biblical truths to the next generation of leaders. She earned her bachelor's at Moody Bible Institute Spokane (May 2016) and her master's at Dallas Theological Seminary (May 2021). Janay is an activist with a strong commitment to God's desire for unity. In her spare time, you can catch Janay at Camp Gladiator before sun up, geeking out on all things Marvel and discovering new shows with friends. As a true Midwesterner, she loves going to the apple orchard and pumpkin patch. You can find her scouring Pinterest for over-the-top manicure inspiration, rocking athleisure, or dressing up the perfect pair of distressed jeans.
---
Brian Holt


Brian was called into and has served in the children's ministry for over 17 years. Brian has had the privilege to lead in children's ministries ranging from mega-church to plant church size. Brian currently serves as the Family Pastor at Church of Celebration in Prosper, Texas, overseeing age groups from birth through 6th grade as well as leading the Marriage Ministry.  Brian has been married to his lovely wife, Amy, for over 20 years, and they have 4 amazing kids together, including Brian's great-nephew, whom he adopted in 2016. Brian's passion is to share the gospel with as many children as he can and to help married couples live marriages centered around Christ.
---
Suzi Ciliberti


Sunday School / Bible Study Leader Suzi Ciliberti works for Christar, a Missions Agency that plants churches among least-reached Asians worldwide. She served in Japan for two years as a single missionary and another nine with her husband and two children, then the family returned to the states. She and her husband have been serving in the US Mobilization Center since 2000. As a part of the Member Care Department, Suzi is a consultant to families with children. She has been working as a children's teacher since she was 17 and began her training under Child Evangelism Fellowship. She has taught in the church, as a school teacher for two years in a Christian elementary school, and as a speaker for adults training to work with children. She has also trained children, who are a part of families that work overseas, in their identity in Christ. She brings 44 years of teaching experience to her work. She loves creative writing as well as teaching and has found great fulfillment in combining the two as she blogs for Heartprints. She finds it a great privilege and joy to serve the Lord and His people. One of her favorite verses is Deuteronomy 4:10b, "Gather the people to Me, and I will let them hear My words, that they may learn to fear Me all the days they live on the earth, and that they may teach their children."
---
Gaye-Ellen Austin- Heartprints Coordinator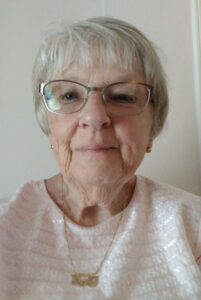 Coordinator of the Heartprints Blog Page: Gaye-Ellen Austin or  SonShine has a passion to train people to be successful Bible students, following the words of Paul to his protégé Timothy:  " entrust to faithful people who will be competent to teach others as well." (2 Tim 2:2).
She taught for 15 years in public schools and 12 years in a Christian school where she was the coordinator of the NILD program for learning-disabled students.  She has taught Precept upon Precept classes and was a discussion group leader for 10+ yrs. in BSF in Daytona Beach. Fl. and Atlanta, GA. Also, Gaye-Ellen is the writer for the https://www.facebook.com/bible.org/ and has her own personal blog page: https://sonshinesjournal.com/
David is a full-time director for Bible.org as well as his secular job. He and Gaye-Ellen, along with their son, Dr. Mark Austin, daughter-in-law, Dr. Blanca Austin, and granddaughter, Christina (https://christinaaustinlopez.com) live in the Dallas area. Gaye-Ellen's goal is to present Christ and live Christ glorifying God.
No matter which generation, we are to "tell to the generation to come the praises of the Lord."(Ps. 78:4)
---
Lisa Goodyear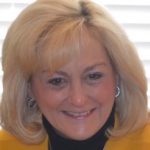 Lisa Goodyear holds a Master of Arts degree in Christian Education, with a focus in Children's Ministry, from Dallas Theological Seminary. She has over twenty-eight years of local children's ministry, as well as an extensive background in early childhood education and international ministry to children. Currently, she is serving with the family/children's ministry in her local church in Shawnee, Kansas. Lisa's passion is to see children from every nation, tongue, and tribe trust in the Lord Jesus Christ as Savior and grow in their relationship with Him. She is married to Rolla and they have two grown children and three grandchildren and a little Yorkie, Romeo. Lisa lives in Olathe, Kansas.

Lucille Williams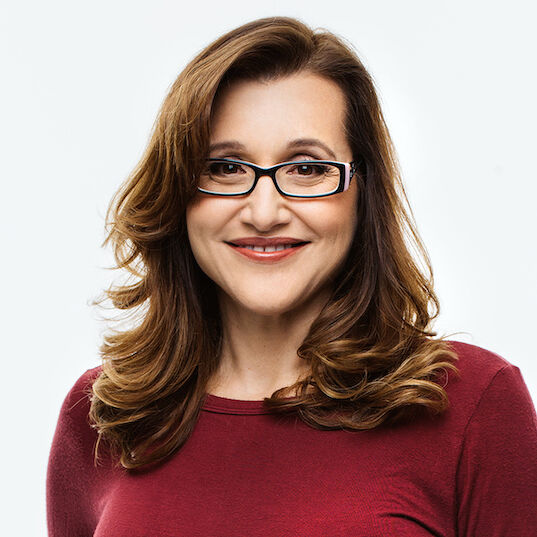 Lucille Williams is an author, speaker; pastor's wife, and has ministered to couples and families for over 25 years. As the Women's Director at Palmcroft Church in Phoenix, Arizona, she dedicates her time to ministry and writing and providing resources on her blog at LuSays.com. She is the author of From Me to We, The Intimacy You Crave, The Impossible Kid, and the children's book Turtle Finds His Talent.