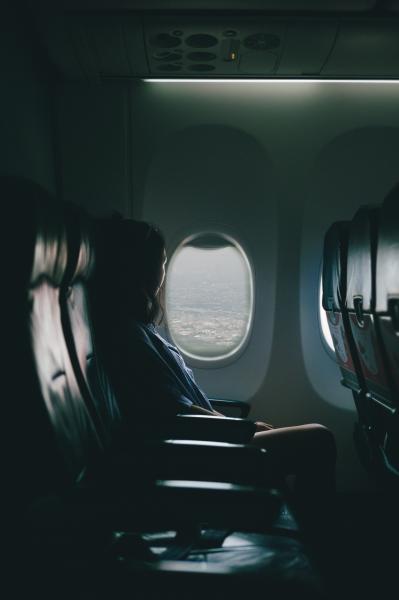 I recently attended a convention that inadvertently brought me much needed rest. For the first time—ever—I traveled away from my husband and kids for more than two days. I chose, over the course of my family's life, not to stay away from them for over forty-eight hours at a time. Call me crazy, but I don't regret it. Not. One. Bit.
It's now almost twenty-six years since I looked into the eyes of my beloved and I answered with the words, "I do" until death do us part. Dinner, a movie, and a baby or three later, I found myself holding children. Good ones, too.
When the kids came, they brought friends over to play. Together we made memories with many wonderful families over the years. Living life with others proved beneficial for me—more than I can say.
Then came seminary and with it came those who love to study God's Word. God gave me work colleagues, too. I still have childhood friends and new ones that challenge me daily.
Lots of work went into all of these relationships. Don't get me wrong. I'm not complaining. God made me this way. He hardwired me in such a way that I thrive around people, which is what I rediscovered when I left the convention to go to the airport to fly back home to Dallas.
While most people enjoy a "time of solace," I prefer time with others. Before boarding, I jotted my favorite parts of the convention. It included the time I had in the lobby reading, talking to other convention attendees, and laughing with the hotel staff because I spilled coffee everywhere. (I spill coffee constantly. It's how I leave my mark.)
As the plane flew over God's earth, I thanked God for my time there and reflected on the many people God has placed in my life. I realized that in one way or another they have helped me believe (Heb 3:12–13)—from my son's friend who hugged me because I made him a quesadilla to the women who have loved me well especially during the times my husband had to travel for his job.
I thanked God for my seminary friends who rallied me through some of the most demanding days I've ever had in my academic life. I prayed for my beloved professor who challenged me (still does) to think outside of myself. How does your love reflect how you love Jesus?
And I thanked God for those who still bring not-so-good memories.
Yes, even during the difficult days, when life happened—I hurt someone, or they hurt me—even in those extremely dark times, God's mercy yielded a time of reflection. How many times has he worked in my heart for refining? Many! I have failed others and the Lord so many times, but I'm thankful—blessed—for the ones who stuck with me, even in my sin.
That is what my family and my friends have done. They have remained true despite all the ugly and sin that plagues my life.
Dietrich Bonhoeffer wrote In Life Together, that "He who is alone with his sin is utterly alone. . . . But it is the grace of the gospel . . . that confronts us with the truth and says: You are a sinner, a great, desperate sinner; now come as the sinner you are, to the God who loves you."
When people live in community with others, it will almost always include dealing with sin. When one confesses it, rest soon follows. Confessing sin is applying and celebrating the gospel, together. It's God's children living as sanctified sinners who all need his grace for holiness. (1 Jn 2:1–2).
It's so hard—brutal—to lay aside pride and say, "Hey, I messed up. I'm sorry for hurting you. Please forgive me." Bonhoeffer writes God gives us certainty that we deal with the living God "through our brother." Confession, whether in secret or in the presence of a caring friend, honors Christ (Gal 6:2).
When my flight landed in Dallas, I once again thanked the Lord for his grace in my life through his people. Once out of the plane, I walked over to baggage-claim, and I saw my beloved entering the airport terminal. I realized he, along with my kids, my friends, my sisters and brothers-in-Christ have chosen—over the course of my life—to love me. Why would I want to stay away? There is rest in knowing people love you. And I don't regret loving them at all. Not. One. Bit.