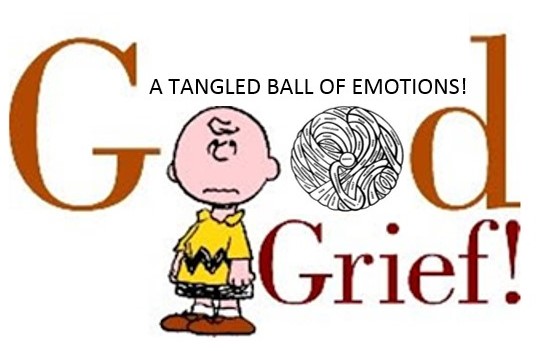 Seven Steps to Embracing Emotions- #7- Know When Your Child Needs More than Your Help
Life is a series of daily losses. Loss results in grief. Emotions are a gift from God to help us navigate this life with all the changes it entails. Change of any kind throws us into a river of emotional grief. The only way out is to journey through to the other side. The hardest grief to overcome is the death of a loved one. Do not underestimate the power that grieving can have in the life of a child.
Alan D. Wolfelt, Ph.D. in his article, Helping Children Cope with Grief, says, "Know when to get help.A question parents often have is, "How do I know if my child needs professional help?" Any kind of extreme behavior is an obvious red flag. These behaviors include suicide threats, serious destructive acts toward people, property or animals, frequent episodes of panic, and drug or alcohol abuse. Other changes that probably warrant evaluation are an inability or unwillingness to socialize, a significant decline in schoolwork, or continued denial (in words or behavior) that the death happened. Young people may also need assistance if they had a difficult relationship with the person who died. Sometimes there is confusion surrounding the death—misinformation, lies, or a delay in notification and this may place the young person at risk of coping poorly. A child who is feeling a sense of responsibility for the death, or events leading to the death needs individual support."
In Ephesians 6:1-4 God gives this command, "'Children, obey your parents in the Lord for this is right. 'Honor your father and mother," which is the first commandment accompanied by a promise, namely, 'that it may go well with you and that you will live a long time on the earth.'"
It is no coincidence that this command is followed by a command to parents, fathers in particular, "Fathers, do not provoke your children to anger, but raise them up in the discipline and instruction of the Lord. As humans there is nothing more difficult than trying to obey someone who does not take your feelings into consideration. As an adult touching the life of children whether as a parent or a teacher we need to realize that our lack of hearing their hearts and helping them face and understand their feelings does provoke them to anger and many other unnecessary feelings and actions.
Helping your child understand their emotions and how that God intended those emotions to serve them, help them, and even guide them through life is one of the important tasks that as adults we have been given. Grief will only be as good and healthy as our spirits are sure and steadfast in Who God is and who we are in Him. If a child in your home or classroom is overcome by any emotion and is showing any of the symptoms listed above, enlist some help for them right away. Buried feelings, especially grief will only fester and grow into a cancer of the soul that will eventually show itself sooner or later in devastating ways. Never underestimate the power of emotion.