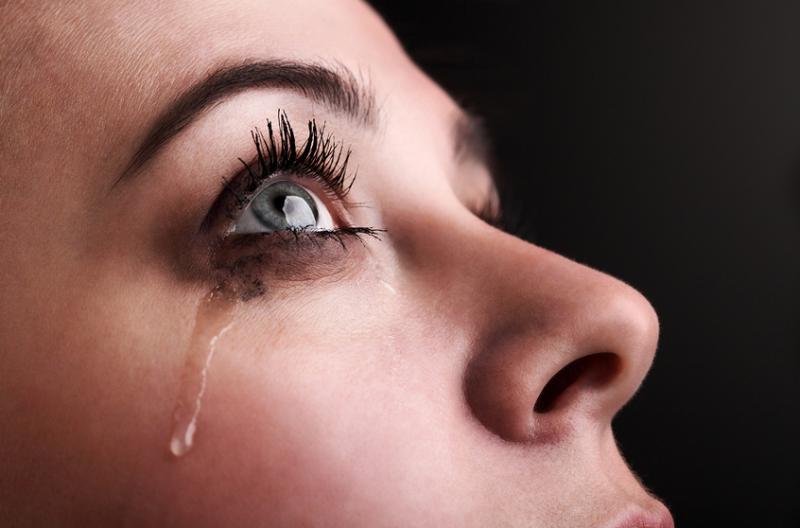 When someone dies, we struggle with the "why". Why didn't God answer our prayers? Why didn't God answer the prayers of everyone else? Why was this life cut short? As Easter approaches and we solemnly remember the Last Supper and the gruesome events that unfolded, the "why" questions of the disciples are laid bare.
Jesus was taken by force from the garden. He was tried for false crimes, beaten to the edge of life, and brutally hung on a cross to die in agony and ridicule.
His disciples and followers watched it all. They had grown up in the Jewish tradition of prayer. And Jesus, their esteemed rabbi, taught them how to pray with new expectation (Matt 6:9–13). Jesus revealed that God knew each one of them intimately. God loved them dearly. Not only is God the Almighty YAHWEH of Israel, He is their adoring Heavenly Father, their Abba.
So imagine their confusion and grief as Jesus' friends and family watched the horror of events. Their prayers for Jesus' deliverance and rise to power in Israel went unanswered. God remained silent. What about God as His loving Father? And what about Jesus' words to them, "I will do whatever you ask in My name, so that the Son may bring glory to the Father. You may ask Me for anything in My name, and I will do it" (John 14:13–14).
"Ask Me for anything and I will do it." But You won't heal someone who's doing Your good work here on earth? You won't allow a young mother to live a few more years? You won't spare a young child with a bright smile and an even brighter future?
On that dark weekend two thousand years ago, what the disciples didn't know was God's plan. They waded through darkness, watching evil and injustice seemingly prevail. They didn't see God's work of resurrection and new life. They perceived an untimely stripping of Jesus' earthly ministry, not comprehending the heavenly throne and Christ's new work through the Spirit––work which now continues throughout all generations until He returns.
Jesus told His disciples, "Anyone who has faith in Me will do what I have been doing. They will do even greater things than these" (John 14:12).
Jesus, one man on earth, then multiplied His good work infinitely through the saints. The Holy Spirit indwells and works through believers for the glory of God and the redemption of all.
It's true that God didn't answer the disciple's prayers for Jesus' deliverance and rise to power in the way they expected. But God was not silent. He was not MIA. God's awesome plan of redemption for all people and all things ignited and set a new course for human history.
And our Heavenly Father's awesome plan continues today in and through His people.
So what about our prayers that seem to go unanswered? Specifically, what about prayers for healing and deliverance that end in death? If God doesn't answer these "good" prayers that would bring glory to Him, why would He care about any of our other prayers that pale in comparison? Why pray for a new job, a new relationship, or healing from a cold?
Remember Jesus' words, "Ask anything in My name." God desires that our hearts would align with His as we grow in Christlikeness. So we pray for His will to be done. We make our requests known, willingly leaving the results to Him and committing to trust and praise Him regardless of outcome. This is how we glorify the Father through prayer. We join Christ in presenting our requests, we trust that He cares for every aspect of our lives (1 Peter 5:7), and by faith we believe that His good and perfect will be done. Even if we don't understand this side of heaven.
We can't see the innerworkings of God's awesome plan of redemption. But in faith, we trust He's sovereign and active.
And we hold fast to the promise of eternal life with Christ. So what if…
What if when Christ-followers die, they aren't whisked to heaven to fly around on angel wings until Christ returns to earth? What if their work in God's plan of redemption continues from a new heavenly vantage? What if what we pray for on earth is answered, but it manifests in heaven? We know life on earth will end for all of us, but we also know that's just the beginning. Now we see in part as if through a keyhole, but then we will see through an open door.
We've talked in previous blogs about our work in the new heavens and new earth. God's invitation to join in His redemption plan goes beyond our earthly existence. And Christ affirms He has prepared a place for us in our Father's house. So why should we think that between the time we leave this life and the time of Christ's return we will merely be waiting, waiting, waiting… Whatever our part in God's heaven work, it is worthy of hope and praise!
This Easter weekend, let's praise and sit in awe of the one true God who promises to raise us to new life through His resurrection power. But let's also praise Him for the work He asks everyone to join in that plan––both here on earth and beyond. Remember, Jesus taught His disciples to pray, "Our Father in Heaven, holy is Your name. Your kingdom come, Your will be done, on earth as it is in heaven…" On earth as it is in heaven.
Friends, our struggles through pain, despair, and confusion of losing loved ones are real. But there's hope in the darkness. "My grace is sufficient for you, for My power is made perfect in weakness" (2 Cor 12:9).
In our mourning, let's cling to faith. Let's pray through Scripture and align our hearts with God's. Through the Spirit's strength, let's offer praise to Jesus for His promise of eternal life. Let's praise Him for His plan of redemption whereby the lives of men and women and boys and girls continue to impact others in this world, far beyond their last moments with us.
Jesus is the God of resurrection and new life! Although we may never understand the "why" this side of heaven, we know that His awesome plan includes each one of us and those who have gone before us. No life is wasted. Christ's impactful and redemptive work through His people continues on earth and in heaven.