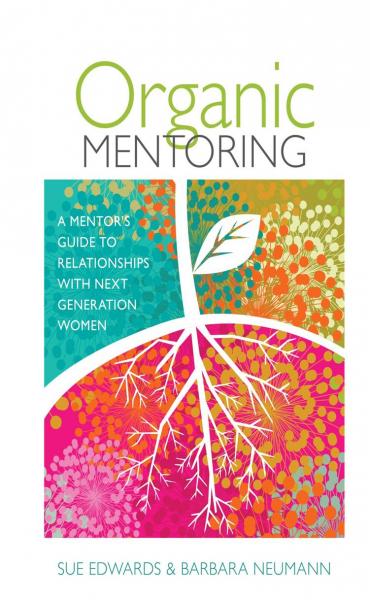 A mentoring disconnect illustrated
Our society is in the throes of a cultural shift of immense proportions.
Stanley J. Grenz
Things are no longer merely in the process of change; things, my friends, have changed.
And by things, we mean everything."
Craig Detweiler and Barry Taylor
For my generation older mentor-type women may be kind of outdated because this is a new generation, a new world, and we do things our way."
Hollie, age 27
"I really don't know about this next generation," a frustrated older woman confided. Anxious for a sympathetic ear, Carolyn recounted her recent experience as co-hostess of a baby shower with several millennial women.
A veteran shower hostess, Carolyn suggested the women meet to plan the event and coordinate responsibilities. "Why do we need to meet?" inquired one of the young women. "We will just text you and tell you what we will bring." Other heads nodded; coordinating their busy schedules for a meeting would be difficult. Carolyn was caught off guard by this minimalist approach. It was important to match the color of the invitations, napkins, plates, flowers, and nametags, as well as assign duties and ensure the proper serving pieces would be available. This approach was unsettling. All well-done showers start with a planning meeting.
Realizing she was outnumbered, Carolyn said, "OK, I guess I will get the cake." Another young woman chimed in, "We don't need a cake. Everyone is on a diet and it won't be eaten." Another setback. A shower is not a shower without a pink or blue cake decorated with the appropriately colored baby booties. To her dismay, Carolyn began to realize this shower would not follow the traditional format. The young women went on to arrange details through texting and e-mail while Carolyn worried about loose ends.
An hour before the shower the young hostesses arrived at Carolyn's home to set up. At best, it was organized chaos. As they chatted and worked around each other to arrange the food table, a forgotten ingredient sent one hostess scurrying off to the store. Carolyn was sure she would not return in time and the table would be incomplete. Another hostess discovered her serving dish was too small for her fruit salad and wondered if she could borrow one from Carolyn. Carolyn left her task to search for a suitable serving bowl. Still another hostess needed a serving utensil. Carolyn left her task again to locate her large engraved silver spoon. When the first guest crossed the threshold, the now tense Carolyn looked with amazement on an attractive table with everything in place.
"It all came together," Carolyn admitted, "but I don't think I can do that again. It was just too nerve-wracking." Stressful situations like co-hosting a shower play out many times
when older and younger women attempt to work together or embark on a mentoring
relationship. Carolyn experienced firsthand just how different the values and preferences of the generations can be. But, is giving up on joint ventures the answer? Should we stay with our own kind to keep everyone's blood pressure down?
Imagine if one of these young women asked Carolyn to mentor her! What obstacles might plague their relationship? How could they prepare for a meaningful mentoring friendship, enriching both their lives? Unless both learn more about generational differences, a mentoring friendship is unlikely to thrive.
As you consider who these women are and why, remember that every young woman is God's unique creation and some will exhibit these characteristics more than others. Young Christian women steeped in religious traditions often display both modern and postmodern characteristics. Personality, gift-mix, background, and ethnic and cultural influences also effect a woman's identity, belief system and worldview. My Organic Mentoring coauthor Barbara and I both raised two daughters in Christian homes. Although profoundly impacted by our modern values, all four young women exhibit some of the qualities and perspectives described in this blog.
Our desire and fervent prayer is that by learning more about the typical characteristics of many postmodern women, you will be better equipped as a future mentor, to appreciate, love, respect, and bear with the Postmoderns that God asks you to shepherd.