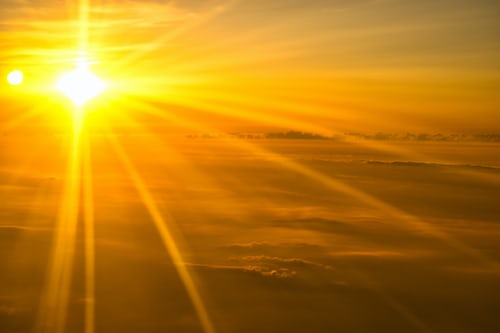 Accountability, A Timely Lesson from Culture and Jesus
Recently, the Christian community was rocked by news that another prominent Christian leader had experienced moral failure. We learned that Ravi Zacharias exaggerated his academic credentials, mismanaged his ministry organization's finances and acted as sexual predator. There is no satisfaction in defaming his character. We know he publicly spoke truth about God that ushered people into God's kingdom and for that we can be grateful. Rather than a success story, his story serves as a reminder and a warning about the power of accountability that cannot be ignored. 
Jesus knew accountability was powerful, and he provides a picture of accountability in action.
Jesus spent significant time with the disciples
Jesus had (perfect) communion with God
Jesus regularly invited people to opportunities for community
Jesus devoted time to prayer
While we may not identify with Jesus' sinless nature, we can identify with his expression of emotion. When Jesus was approaching his final days he was filled with anguish as the certainty of the cross awaited him.
"…when he came to the place, He said to them (the disciples), "Pray that you may not enter into temptation." And he withdrew from them about a stone's throw, and knelt down and prayed… and being in agony he prayed more earnestly; and his sweat became like drops of blood falling down to the ground (Luke 22:40-41,44)."
In this moment of overwhelming emotion, Jesus chose to include his closest companions. He brought the disciples alongside Him to the Mount of Olives and urges them to join Him in prayer. The weight of death was upon Him and he used the company of His friends and his Heavenly Father to sustain him. Jesus did not experience sin, but we may just as easily experience the heaviness of our sin in a similar way. In these moments we would do well, like Jesus' example, to bring our friends along and urge them to join us in prayer to the Father.
In order for this scenario to work we must have friends and community to call upon. Isolation leaves us just that, alone. Instead, we can prioritize the practice of cultivating friendships and a community that will walk alongside us in our times of strength and our weaknesses.
Sadly, Ravi Zacharias was not a member of a church. This is grievous indeed.  He lacked the basic Christian community that Jesus himself created in order that we would go through life together.  The church is constructed of members charged with the responsibility of accountability and church discipline.  The church is designed to teach the word of God and shepherd her members gently and sometimes not so gently, to walk in the ways in which God has commanded.
 I'm saddened to think that if a church was given an opportunity, people have may been able to walk through Mr. Zacharias's weaknesses with him and might have even played a part in sparing his victims. We can't go back and help him now, but as the Christian community we can move forward, resolved to walk in the light in fellowship with God and others.
"This is the message we have heard from him and proclaim to you, that God is light, and in him is no darkness at all. If we have fellowship with him while we walk in darkness, we lie and do not practice the truth. But if we walk in the light as he is in the light, we have fellowship with one another, and the blood of Jesus cleanses us from all sin (1 John 1:5-7)."
I am grieved by the story of Ravi Zacharias for many reasons. The world that he lived in was dark. His story includes multiple victims of abuse and fraud that fill the dark places in his life with more shadows. Perhaps the saddest part is that he was so close to the light. The words he used brought light to dark places in the lives of many and yet he struggled himself to walk in the light.
It is possible at times for us all to stand in the shadows surrounded by light and we lack the strength to confess our sins to each other, to believe that we can be forgiven by God and our community and even be allowed to enjoy the light that God provides. Sometimes we have successfully quenched the Holy Spirit and we simply push the Spirit aside when it calls to deliver us. Whatever our circumstances, the hope and will of the Father is that we would use the gift of the church and our community to go through this life together. If your world feels dark, you are always one step away from the light in Jesus Christ found in him and fellow believers carrying the torch, ready to the light the way for each other.
"Again Jesus spoke to them, saying, "I am the light of the world. Whoever follows me will not walk in darkness, but will have the light of life (John 8:12)."
Ravi Zacharias Hid Hundreds of Pictures of Women, Abuse Du…… | News & Reporting | Christianity Today 
Ravi Zacharias's Denomination Revokes Ordination…… | News & Reporting | Christianity Today