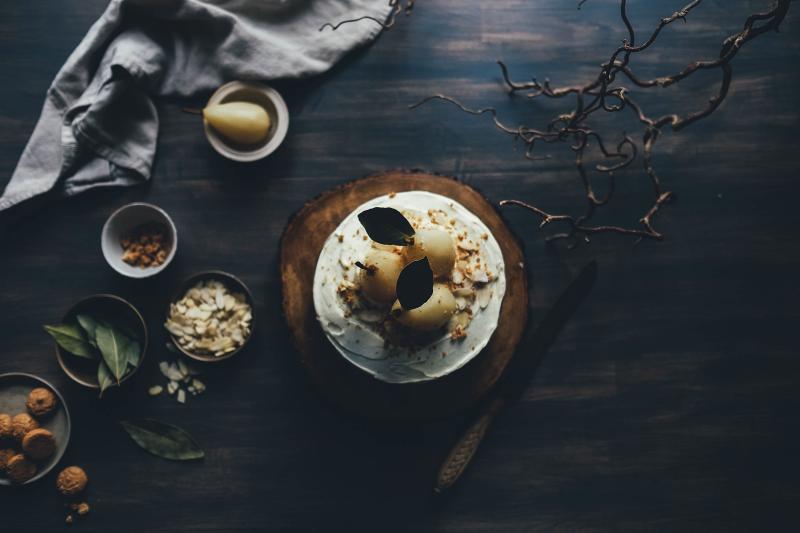 Around the Table: Why Gathering Matters
Gathering is nothing new. All throughout sacred history, women and men have been gathering around tables to celebrate, reflect, feast, and remember.
From Israel's inception the sacrificial system ushered people into God's presence and then around a table as they often enjoyed a meal as part of their offerings and festivals. In the book of Ruth, Boaz sat around the table with his workers, inviting an unknown Moabite woman to eat of his bread. In Psalms David celebrated God's banquet table. And in the New Testament, Jesus gathered around tables with friends and sinners, and then he instituted his memorial supper around over the Passover meal as he and his disciples ate.
Hospitality, fellowship and feasting are hallmarks of our Christian faith. Yet in our busy culture, we often relegate the table to birthdays and Sunday suppers, using it for office space and craft projects throughout the rest of the week.
But here's a call for us to take our tables back. Gathering matters—and here are five reasons why it should mark our days and not just our special occasions:
Place for rest – The table calls us to briefly set aside our schedules, settle into a seat, pass the potatoes, and rest. We acknowledge our humanness, hunger, and need for refreshment. We serve others, and then we let them serve us. Together we receive the physical and spiritual nourishment we need to continue our tasks and resume our daily work.
Creates fellowship – In our fast past society, friendship doesn't just happen. Relationships take work. We need to look our friends in the eyes, watch their expressions, and listen to their words. The table gives us the space to take off our masks. It helps us get honesty. And it encourages us to share struggles and celebration grace.
Cultivates perspective – As we share our daily joys and griefs around the table, we often gain a new perspective. Suddenly our problem isn't so big. Maybe we've been overlooking the goodness right in front of us. Or perhaps the solution we need is found within the counsel of a trusted friend. The table creates dialogue, gives us new ideas, and sends us back into life's situations with greater wisdom and perspective.
Celebrates the present – Gatherings are made for reminiscent and dreams. But eventually they always lead us back to the present. Memories are made around the table. Laughter splits our sides and tears wet our cheeks. Such moments reminds us that our hours and minutes are precious—gifts to be gathered as our daily bread. They call us to make the most of our time, soaking up the life that lies within our simplest moments.
Calls for sacrifice – Ultimately the table calls us to sacrifice ourselves—to show hospitality, pull up a few extra chairs, and meet others' needs. It breaks our selfishness and reorients our focus toward service. No wonder Jesus selected the table as a picture of his own sacrifice and summoned his followers to gather often in remembrance of his ultimate gift.
The table might not be new, but it's as necessary today as it was in Jesus' day and Israel's history. We need space to regain perspective and reorient our focus back toward others and the things that matter most. So dust off your dining room furniture, pull up a few extra chairs, and make a simple meal. You might just find the life-giving grace of Jesus flowing from that space as you pass the bread and raise your cup.
How will you make time to gather around your table this week?