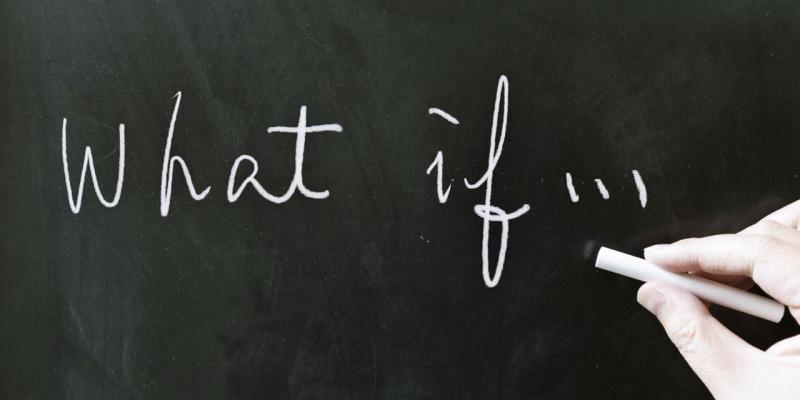 Has your child ever asked you a question that left you feeling sad because you knew their question was valid; but you had no power to fix their situation? We all have those moments when we don't know what to do to help our children. Life is like that. With the new school year starting and kids going back to school, and to college, stressful situations arise, simply because of change.
From difficult schedules, to classrooms without their friends, to no one to eat lunch with, or a lunchbox or shoes that aren't like everyone else's; school can be stressful.
As a parent, how are we to respond to questions and situations like, "What if my friends aren't in my classes?" "I hate my new schedule! I don't have anyone to eat lunch with!" "I feel so scared mommy, what if my teacher is mean?" "I shouldn't have taken this class, I'm gonna fail!" "I didn't make the team, now what am I going to do?" "Who am I if I don't play football, make cheerleader, first chair, the play?" "I can't wear that! They will make fun of me!"
Most of us would answer with affirmations, like, "You will make new friends, you are a leader, you can try a new sport," etc.
However, as our children grow and become adults, they never stop being our children, but their problems become more difficult. "What if the cancer comes back mom?" "What if I'm deployed next time?" "What if I can't get pregnant?" "What if I don't get the job, never meet anyone to marry?"
As a parent, I want nothing more than to see my child live life without pain and suffering. I want them to be happy and not to hurt. I want them to have friends, be social, productive, happy. We all do. But, it is in the pain and difficulties, that God shows Himself and grows us into the people He designed us to be.
Life is filled with "what if's," worries, uncertainties and painful experiences. However, with each "what if" comes the opportunity for a new beginning. For example, since you don't know anyone in your class, this is an opportunity to meet and make a new friend. You didn't make the football team or the cheerleading team. Now you can try out for the soccer team or the drill team. It all comes down to trusting in God for our children's futures and helping them learn how to trust Him. As we do, we turn the "what if's" into new beginnings and new opportunities.
It sounds so simple. However, it is the hardest thing to do when we are hurting and questioning. However, Jesus tells us multiple times in Matthew 6: 25-34 not to worry.
Do Not Worry
"Therefore I tell you, do not worry about your life, what you will eat or drink; or about your body, what you will wear. Is not life more than food, and the body more than clothes? Look at the birds of the air; they do not sow or reap or store away in barns, and yet your heavenly Father feeds them. Are you not much more valuable than they? Can any one of you by worrying add a single hour to your life?
"And why do you worry about clothes? See how the flowers of the field grow. They do not labor or spin. Yet I tell you that not even Solomon in all his splendor was dressed like one of these. If that is how God clothes the grass of the field, which is here today and tomorrow is thrown into the fire, will he not much more clothe you—you of little faith? So do not worry, saying, 'What shall we eat?' or 'What shall we drink?' or 'What shall we wear?' For the pagans run after all these things, and your heavenly Father knows that you need them. But seek first his kingdom and his righteousness, and all these things will be given to you as well. Therefore do not worry about tomorrow, for tomorrow will worry about itself. Each day has enough trouble of its own.
When we in the thick of our personal crisis with our children, it is easy to look at the issue or problem and take our eyes off the Lord. However, He tells us to keep our eyes on Him. By casting all our cares upon Jesus, we can have peace, because He cares for us. Jesus said, "Let not my heart be troubled, neither let it be afraid."
How do we teach our children to trust God?
1. Pray with them. Pray about the things that trouble them on the way to school, at the dinner table, or before bedtime. As they grow older, praying about life issues will become second nature.
2. Keep a journal of prayer requests. When problems come up, add to it and refer back to it for encouragement.
3. Always listen to your child's heart felt pain. Encourage them and if there is a true problem, help them and/or get them help. No one is perfect. We all have difficulties, insecurities and we all need help sometimes. Know the difference in when it is an opportunity to let them grow and when they need intervention.
4. Reaffirm them and let them know how much you love them.
5. Teach them who God is.
Matthew 6 tells us not to worry. It tells us not to even start worrying because God is going to take care of us. He is our provider. He is our defender, protector and the God of all hope! He is our friend, shield, everlasting savior, all-powerful, God, who has no end and no beginning! He knows no time constraints. He can be with us when we are at home or at work and at the same time be with our children in school, across the country, in their hopes, desires, dreams, difficulties and pain. He is the Prince of Peace and when we call out to Him, He will make a way where there seems to be no way. He sends His angels to provide protection. He is bigger and greater than any issue, problem, pain or injustice we face or our children face.