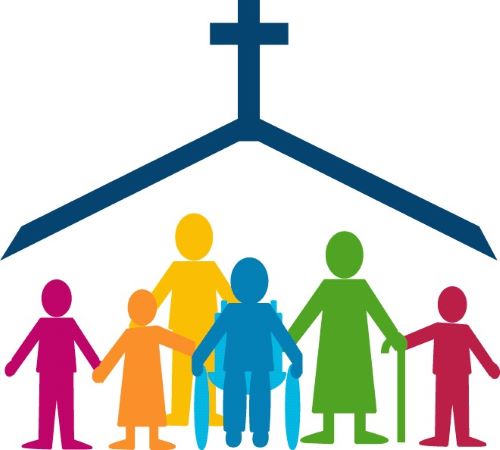 This summer I had the privilege of helping two of my adult children and their families who were blessed with newborns. Each home made me feel loved and appreciated. I served them in any way that I thought would be helpful. I left feeling valued and fulfilled.
Upon returning to my home, I noticed a different attitude that I had about my church family compared to my own family. I struggled before the Lord with why my attitude was different and was it sinful. I went to the Scriptures for insight. Here are some of my findings:
The church of the living God is a pillar and buttress of the truth and is considered the household of God (1 Timothy 3:15). We are commanded to love one another with brotherly affection (Romans 12:10) and earnestly from a pure heart (1 Peter 1:22). Brotherly love is listed among qualities to be desired like virtue, knowledge, self-control, steadfastness, godliness, and love (2 Peter 1:5-7). Furthermore, brotherly love is among the commands to have unity of mind, tender hearts, sympathy, and humble minds (1Peter 3:8). I concluded from my quick survey of the Scriptures that the church body should have pure brotherly love toward one another. Moreover, contemplating the qualities in which brotherly love is listed, I saw the beauty of obtaining this kind of love for my church family.
Then I wondered, "Why do I not exhibit/feel the same love for my church family that I do for my biological family?" Several reasons came to mind. God gives us a deep love for our families as we are primarily responsible to minister to them (1 Timothy 3:5; 5:4-8). With this love, we deeply desire them to succeed. We trust them and freely give them the benefit of the doubt. We know our roles in our families and carry them out. There is no sense of competition as we value how God made each of us and appreciate each other's contributions to the well-being of our family. Rejection is not a part of healthy families, so fear of man is removed. These reasons lay the foundation for a healthy place for souls to be nurtured.
You may discern, as I did, that with my church family, things are not as healthy. Or perhaps it is the opposite for you. Perhaps your church family is a healthier place for souls to be nurtured than your home family. Either way, I know it takes God's working in hearts to develop and cultivate the right kind of brotherly love that He commands us to have in both places. If I applied the same attitudes to my church family as I do to my home family (love, wanting others to succeed, trusting, giving the benefit of the doubt, valuing, accepting), I probably would contribute to a healthier church family atmosphere. I think my dedication to my family's care should be higher, but care for my church family is a close second. I guess it takes a dependence on God to know how each care should look day by day and season by season. Again, I find myself in utter dependence on Him to live out what He commands, to love each other with brotherly love at home and at church.[1]
---
Image from http://images.clipartpanda.com/church-family-images-_4440318_orig.jpg, accessed August 29, 2022.