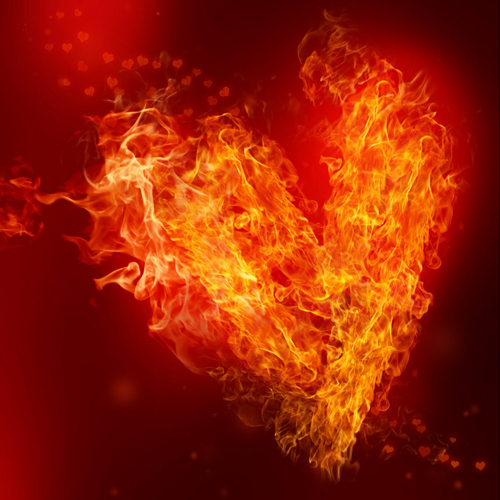 It's easy to lose your mojo. It's summer…when we normally downshift anyway. But more than that, we are weary of life with masks and distancing and non-stop news of the heart-breaking injustice, violence and loss in our cities. The stock market goes up and our hopes rise, only to plummet again.
To make matters worse, our election-aggravated culture war is starting to ramp up for five long months of political assault on our hearts. Hopes of returning to an economic or daily "normal" are sinking and for many a feeling of low to high-grade anxiety is settling in. Or perhaps a roller coaster of both.
There is much talk of how to cope. That is not what this post is about. Coping with all the issues mentioned above carries the idea that we are using strategies and methods to survive. Riding the roller coaster of news, events and emotions, but managing to stay on the rails and not launch into the abyss or crash at the bottom.
But interestingly, the word "cope" is not used in the Bible.
We are commanded to endure. "As for you, always be sober-minded, endure suffering, do the work of an evangelist, fulfill your ministry" (2 Timothy 4:5).
But the Lord Jesus continually casts for us a vision of endurance mingled with overcoming. "I have said these things to you, that in me you may have peace. In the world you will have tribulation. But take heart; I have overcome the world (John 16:33)." Overcoming carries the meaning of endurance that vanquishes the enemies of souls. It speaks of thriving. Flourishing.
I have endured enough tribulation to know that overcoming does not always feel like a happy, clappy win. Sometimes the pain is so awful we can barely choose Christ in the midst of the battle.
But overcoming does mean choosing Christ. Waking up and choosing to believe, trust and hope in his overcoming victory because he endured the worst suffering imaginable and has defeated the enemy. The apostle John assures us, "For everyone who has been born of God overcomes the world. And this is the victory that has overcome the world – our faith (1 John 5:4).
So we lift up the shield of faith because the battle is already won.
What does that look like? Take my friend, Abby.
She had a really crummy week last week. Her three year old was constantly in contrarian mode. Whatever she suggested, he wanted the opposite. On Thursday she melted down, feeling as emotionally exhausted as only a strong-willed three-year old can make you.
But on Saturday and Sunday she chose Christ. She prepared her heart to lead in worship on Sunday.
On Sunday morning about 40 of us walked into a worship center big enough to hold 175. We wore our masks and social distanced, spacing ourselves out throughout the room. Even though it was so good to be back in the building and we looked forward to chatting outside afterwards, it looked creepy. Inside it felt kind of dead.
There is simply something about worship that works better when you are shoulder to shoulder in a packed room. When you sing and the singing around you is so strong that you don't hear your own voice as much as it blends with each other in praise, gratitude and petition. It can transcend the room and lift us up to God's throne where we sense his presence with us. We sing from our hearts straight to Jesus. The joy and beauty of it is contagious.
But now we sing songs muffled by masks. We are so spread out in the room that we can hardly hear anyone else singing.
If you've ever tried to speak to or lead 5 people in a room that can hold 25 or 20 in a room that can hold 85 or 40 in a room that can hold 175, you know that it's like trying to haul elephants uphill. The dispersion of people in all that space just kills the energy. You feel like you have to exude 10 times the energy to reach everyone. To draw them in.
I don't know exactly how Abby did it. But she lifted her heart to Christ, mustered all her gift and training in leading worship, and she led out on "Beneath the Waters (We Will Rise)" with deep passion and overcoming in her voice. Her faith and her love for the Lord Jesus was contagious. It overcame the creepiness and the social distance and the dead zone of a mostly empty room to lift us up in true praise and deep worship.
It was one person deciding to interrupt the weariness of her week and pour all her time and talent into using her gifts, loving people, and serving God. She stood on the shoulders of the entire worship team and the AV team. Together they overcame and helped us overcome. And worship.
How will we overcome?
Last post I asked, in the face of all the fear floating around, what are we prepared to do? How will we fight against fear?
This week I am asking myself and you, "How will we move past just surviving and coping?" "How will we overcome?"
The battle for our hearts is getting fiercer. Will we show up? Will we take our place on the front lines and pour out our hearts, time, money and talent to overcome and help others do so too?
It all flows from our time in God's presence—listening to his words with a heart to obey. God commands us, "Do not be slothful in zeal, be fervent in spirit, serve the Lord" Romans 12:11. And what he requires he supplies. If all the viral, cultural and political drama has sucked you dry, he will renew your zeal—your passion for him and his kingdom. Only draw close to him and he will draw close to you.
With a heart on fire and a shield of faith we can overcome the inertia of disappointment and busted plans, and even the unrelenting pain and weariness of injustice. Even the fear of great loss. Even death.
These are not just pretty words. Through the power of his Spirit God can warm our hearts. Renew our strength. Rekindle our vision. As we regain our passion we can do the things that truly replenish our joy: love and serve the Lord by "fulfilling our ministry" to others.
This week a group of young Moms and mentors will gather with me on my back porch to discuss Dallas Willard's The Divine Conspiracy. Will it still be hot at 7p? Probably. Even with a ceiling fan on our porch. Will it feel risky? Probably. At least a little. Even though we are outdoors. But I decided that the risk was worth the time it took to figure out how to do it and carry through.
The risk will be worth getting to know these women, going deep into God's Word, and learning about living a "kingdom kind of life."
We expect blessing. We expect the joy of letting Jesus rescue us from strategies and coping and living small. We expect God to give us the joy of overcoming the disruption, sorrow, loss and pain of this season.
What can you do to choose overcoming and fulfilling your ministry? What conversation can you have with someone across the racial divide? What friend needs your comforting presence on the phone or in a brief outside visit? What political or cultural frustration do you need to give to Jesus? What decisions will you make to go deeper into life with God so you can pour it into others?