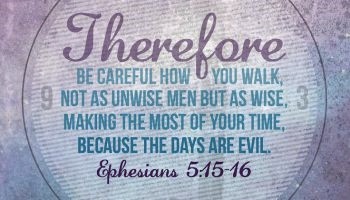 Enjoying Halloween??? – Culturally Acceptable and Spiritually Divisive
I did a definition search on the word "hallow." The basic definition is, holy. I searched for the meaning of the suffix "een." IIt is considered to be a contraction of the word "evening." It seems to have in its definition the meaning of "not something" Evening is the time between day and night. It is neither. So what do Christians do with a holiday that is not holy but is between?
October 31st has been dubbed Halloween. The name fits well. It is not truly holy, but it is not completely evil either, and considered by some even neutral. Some use this holiday to decorate in a fall theme, ignoring the modern practices of Halloween altogether. Many children and adults celebrate with parties, both tricking and treating each other with costumes, sweets, and games. Yet, there are some who use it to celebrate evil. Among them are those who would dominate the whole month of October with their horror stories, witch craft, or demonic practices.
At least in the beginning, Christians, celebrated it as a preparation time for the holy day that followed that is not widely practiced today. There would truly seem to be nothing very holy about this holiday at all. Does the Bible have anything to say about how to approach a holiday that is unholy and has been used to promote evil as desirable? I think it does.
In the book of Romans, chapter 14, amid a discussion on meats offered to idols, the Apostle Paul says, "5 One person regards one day holier than other days, and another regards them all alike. Each must be fully convinced in his own mind. 6 The one who observes the day does it for the Lord. The one who eats, eats for the Lord because he gives thanks to God, and the one who abstains from eating abstains for the Lord, and he gives thanks to God. 7 For none of us lives for himself and none dies for himself. 8 If we live, we live for the Lord; if we die, we die for the Lord. Therefore, whether we live or die, we are the Lord's. 9 For this reason Christ died and returned to life, so that he may be the Lord of both the dead and the living."
Like the first century church, we live in evil times. Evil permeates our government and our education system. Evil is present in our culture on many levels. Perhaps we are a little too familiar with Jesus' teaching on money when it comes to reading Luke 16:1-13. I believe it teaches some good lessons on approaching the world around us as much as it does handling money wisely. Toward the end of His parable Jesus makes the comment, "9 'And I tell you, make friends for yourselves by how you use worldly wealth, so that when it runs out you will be welcomed into the eternal homes. 10 The one who is faithful in a very little is also faithful in much, and the one who is dishonest in a very little is also dishonest in much.'"
God is very interested in the condition of our hearts because it motivates our actions. The motives behind our actions many times determine if actions have eternal value or just temporary pleasure. Whether we teach our children to participate in Halloween events or teach them to shun it, we best, as believers, examine our own hearts and search out what spirit in us is motivating our teaching. We also need to realize that a Christian can be directed by the same Lord to have a different opinion about holy days. "One person regards one day holier than other days, and another regards them all alike. ´As Paul warned the Romans, we too are warned, "Each must be fully convinced in his own mind." So that whether we observe the day or not, may we truly do it as directed by and for the Lord's glory and the unity of the body of Christ.