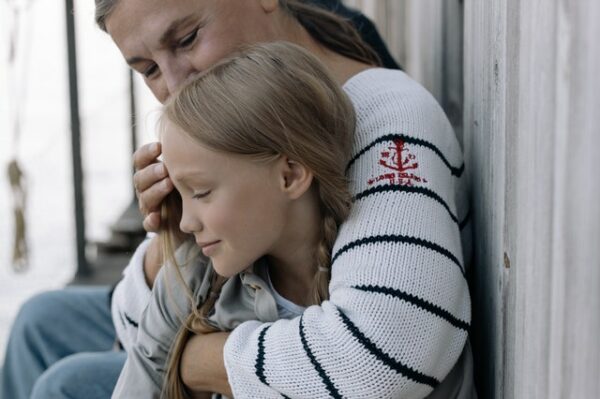 God is Not Slow, He is Patient
Why do you take so long to act? Why are you so slow? I whined to the Lord as I settled into my folding chair at the local lake. Armed with my bag of books, journal, and Bible, I wasn't leaving until I received an answer from the Lord.
Not expecting an audible reply, I began my regimen of study and meditation. Some time later, two small girls and their grandmother caught my attention. I paused my journaling and watched them return to their car after swimming in the lake.
The older girl quickly put on her shorts over her swimsuit and got in the car, but her little sister needed help. So her grandmother held up her shorts, making a big opening for her feet. Grandma was ready, but the little girl was not. While Grandma waited, her granddaughter shuffled her feet, took off one shoe, then the other one, rubbed both feet, danced around, wiggled, and wiggled some more.
All the while, Grandma stood patiently waiting for her precious grandchild to step into her pants. She did not scold, urge the dear one to hurry up, nor display any signs of annoyance. She simply held the pants and silently waited.
Finally, the little girl was ready. First, she took hold of Grandma's arm. Then, she carefully put one leg into her pants, wriggled some more, wiped her other foot, and slowly inserted the second leg. Although I expected some words of exasperated relief, once again, Grandma said nothing as she pulled up the pants. That task finally finished, they hopped into their vehicle and drove away.
By this time, I heard the Holy Spirit's answer to my question. And I understood. God is like that grandmother and I am like that little girl. God doesn't take long to act—I do. He is not slow—I am.
God is patient (2 Peter 3:9) and long-suffering. He holds open my "pants" (whatever it is I need now) and waits for me to "step into them." I am the one dancing around, wiggling, and being distracted from my goal.
That little girl could have stamped her feet and said, "I do it myself!" or she could have just stood there and expected Grandma to put on the pants for her. Like her, we either want to "put on our pants" all by ourselves or we want God to do all the work. Instead, the spiritual process is a joint effort.
Continue working out your salvation with awe and reverence, for the one bringing forth in you both the desire and the effort—for the sake of his good pleasure—is God.

Philippians 2:12–13
Notice that God does his part and we we do ours. God works in us through his Holy Spirit to give us the desire, the ability, and the power to cooperate with him. With fear of our own tendency to sin and reverence for God, we yield to him. We "step into our pants" through surrender, trust, obedience, prayer, Scripture reading, holy living, waiting, or whatever else God guides us to do. We need his help, but we must also take a step of faith.
As I pondered this illustration, I realized the focus had now shifted from God to me. So now, when I am tempted to complain about how long God is taking to act on my request, I think of Grandma holding the pants. I ask myself if I am not cooperating with God or perhaps delaying the process?
So dear friend, God is not exasperated with you nor urging you to "get it together." He is patiently "holding your pants." May you take hold of him and with faith, "step into them."
Lord, forgive me for thinking you would deliberately delay acting on my behalf. Thank you instead for patiently waiting for me to cooperate with you. Teach me to work in tandem with you, not go to the extremes of trying to do everything myself, nor of sitting around waiting for you to do all the work.