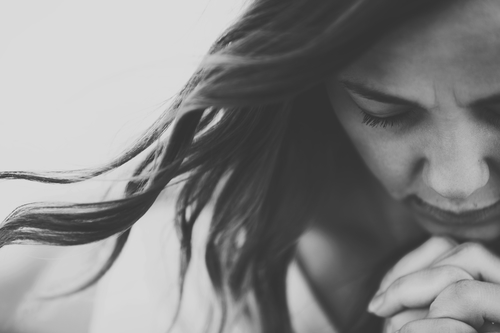 Hope Deferred—Observations from Hannah's Story
She pushed herself up from the table and left the room. She did not have much appetite. The day had been long, and she could take the painful and provoking comments from Peninnah no longer. As she walked towards the temple, tears poured from her eyes and slid down her cheeks and nose, making a wet trail in the dust. Her lips moved as she prayed, but she did not utter a sound as she pleaded and begged the LORD for a child. To make matters worse, the priest believed her to be not grieved, but rather, drunk. (1 Sam. 1:7–14)
Hannah suffered much because of her childless state. Many women identify with her Old Testament story because they, too, are without a child—having suffered miscarriages, failed fertility treatments, or for unexplainable reasons, cannot conceive.
Hannah's story has a happy ending. In due time she conceived and gave birth to Samuel, who later became a great prophet for God (1 Sam. 1:19–20; 3:19–21). But let us not glance over her years of suffering and grief too quickly. Observations from her story will help us to be more mindful and respectful of the "Hannahs" of our time.
1. Insensitive comments create deep wounds and isolation. Hannah lived in a culture where bearing children was expected and brought much honor. Not much has changed today. Because she was childless, she had to deal with the cruel and frequent comments from Peninnah, her rival (1 Sam. 1:6–7). More than likely, other women also taunted and questioned her, "Why don't you have any children?" Not even Hannah's husband had the right words to say, "Am I not better to you than ten sons?" (1 Sam. 1:8).
A barren woman shares her loss within a tiny circle of friends, typically those friends who have walked the same road. Her reason? Others simply cannot understand, and in their consolation attempts, they inadvertently make the most wounding and insensitive remarks:
It's not like you knew the child.
It was only an embryo.
There's always the next pregnancy.
Perhaps next time will work.
You still have your other child.
You can always adopt.
God has his reasons.
So as to avoid these hurtful comments, a woman and her husband keep their grief quiet, isolating themselves and suffering silently, trying to act as though life is normal. But life is not normal. Life will never be the same. They attempt to pick up the pieces together, but unfortunately, their grief cycles do not align. Isolated from their friends, they are also now isolated from each other. They fully understand David's words in Psalm 6:6–7a (NLT):
I am worn out from sobbing. All night I flood my bed with weeping, drenching it with my tears. My vision is blurred by grief…
2. The misunderstandings are many. When Eli the priest saw Hannah moving her lips, but not speaking a word, he assumed she was drunk (1 Sam. 1:13–14). Hannah responded to Eli in an honorable manner (vv. 15–16), but I wonder if it took a great deal of self-control for her to do so.
We may see our friends exhibit behavior out of the norm. They may pull away from social activities, church events, and give up responsibilities. We need to give them the benefit of the doubt (something Eli did not give to Hannah) and much understanding and grace. We don't need to make them explain to us their actions during their time of grief.
3. See their loss for what it is—a funeral. Year after year Hannah grieved because of her barrenness (1 Sam. 1:7). She could get no closure, and the same goes for a couple dealing with infertility.
When a couple goes through a miscarriage or failed fertility treatments, probably the hardest part of their grief is that there is no funeral for their loss. No public recognition of grief. No bereavement days off from work. No organization of gifts of meals. No wearing of black. No flowers. No service. No gravesite.
But if we see our friends' loss like a typical funeral—giving them meals, cards, and flowers—we will bless them, console them, and aid much in their healing process. I encourage you to read Dr. Sandra Glahn's blog post, Quiet Presence: Comfort Those Who Hurt, for her insights and understanding on how to comfort others during times of suffering. I also ask you to consider the following:
Consoling Words to Say:
"That sucks."
"I am so sorry."
"I am so sad for you."
"I love you."
Consoling Actions to Make:
Pray much
Love often
Say little
Cry lots
Bring flowers
Send cards
Cook meals
Buy them ample amounts of chocolate. (Chocolate never hurts. Chocolate never judges.)
Final Thoughts: Psalm 30:5 (NLT) states, "Weeping may last through the night, but joy comes with the morning." The reality is that healing does not occur overnight and joy will not come the next morning. And our friends may never like Mother's or Father's Day. (See my blog post: Honoring Spiritual Mothers.) It may take months, or possibly even years, for our friends' "morning of joy" to arrive.
"Hope deferred makes the heart sick, but a longing fulfilled is like a tree of life." (Prov. 13:12)
Pray that God will bring joy to their lives again, even if they are unable to have children. God is able and willing to redeem their story.
---
This blog article was originally posted on 8/8/2016.
Photo courtesy of Lightstock.