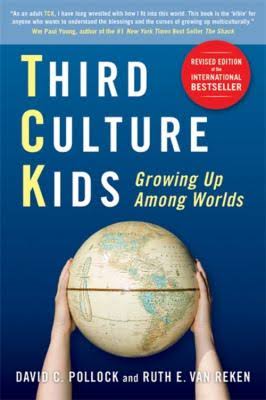 Learning About Cultures: Beginning with the "Third Culture"
According to Interaction International Third Culture Kids are the fastest growing People Group in the world today. Let's name a few ATCK's, Adult Third Curlture Kids, who have changed or impacted our world. The most famous is Barack Obama, 44th President of the United States, who lived his early years in Indonesia and high school years in Hawaii.
Kim Jong Un– The leader of North Korea was educated at an International School of Bern, Switzerland until he was 15 years old.
Christiane Amanpour,Chief International Correspondent for CNN, was born in England but the family moved to Tehran but at age 11 she returned to England to attend boarding school.
Katharine Gunbecame a whistle blower. "Her decision to follow her conscience sounds almost unthinking –But she has clearly thought in detail about what made her that way… "One of the things the research says is that third-culture kids tend to be extremely empathetic, and because they've usually lived in at least one other foreign country, they somehow feel a global alliance… " — Guardian
Viggo Mortenson, actor: "Erogan from Lord of the Rings said, ". . . being forced to adapt quickly helped him later on. 'Out of habit you assume that you have something in common with people no matter how different they seem.'" –Washington Post
Kobe Bryant– Five time NBA Champion, Kobe Bryant grew up in Reiti, Italy until age 14 where he learned the fundamentals of basketball.
Just a few of the famous ones! With more adoptions from overseas as well as the refugee population and international business growing, so grows the population of TCKs. One of the most interesting facts about a TCK is that they are a people group that is not bound by ethnicity but only by a common culture. It is a culture of not fully belonging.
There are several varieties of TCKs from missionary kids, NGO Kids, international business kids, diplomatic corps kids, military kids, immigrant kids, adopted kids from overseas, to refugee kids.
The Third Culture is made up of people who have also lived internationally as children while developing their sense of culture. It is a group of people who spend their whole life studying culture like some kind of Sherlock Holmes trying to find the details they must have missed. The details that surely will make them belong. It's important to note this is NOT a blending of the 1st and 2nd cultures. The 3rd culture is what allows all TCK's to have a shared culture despite experiencing vastly different 1st and 2nd cultures.
The word Kid in A Third Culture Kid designates when they became a part of the 3rd Culture. By moving out of the country for a significant amount of time during their culture assimilating years they will without exception become TCKs.
Growing up in one culture develops that sense of belonging. It helps give us our identity. The Third Culture is made up of people who have in common this fact that they know how to fit in everywhere but never fully belong anywhere.
TCKs are probably in your classroom or maybe even in your home but even if not, understanding the cultures that we come in contact with builds good relationships. We will all sooner or later most likely come in contact with TCKs. Here are a few books we should invest in and read to our children to help us and them understand and welcome the Third Culture Kids in our lives.
Read them. You won't be sorry!