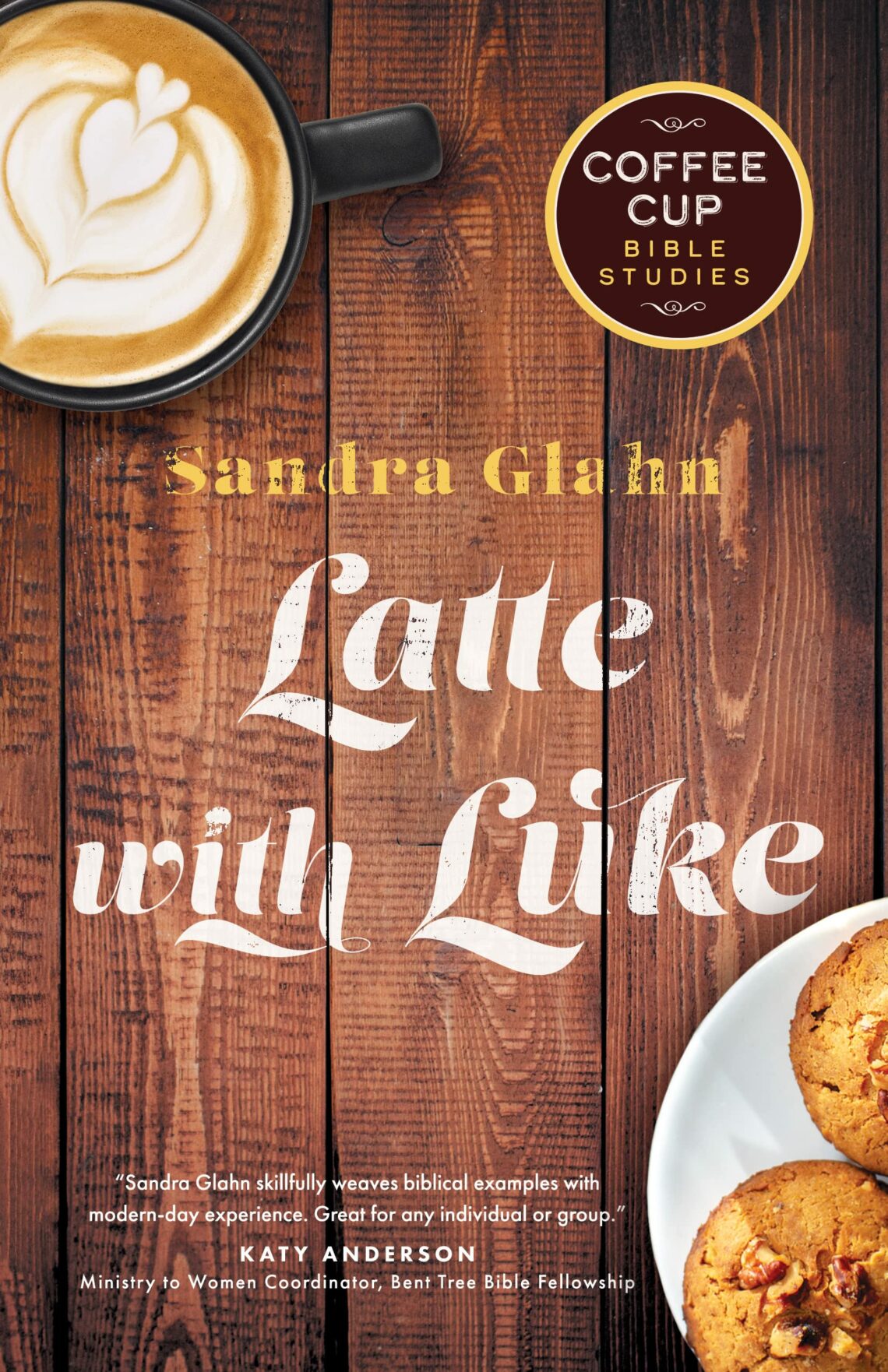 Lessons from the Gospel of Luke
My publisher (AMG) has just added Latte with Luke to Mocha on the Mount, Java with the Judges, Espresso with Esther…. This seven-week study in Luke's Gospel makes number twelve in my Coffee Cup Bible Study series. With this release the series re-launches with a great new cover and, even more fun, the endorsement of fellow bible.org contributor, Kelley Mathews, on the front cover.
What's in it for you, my faithful Engage readers? Four free excerpts from devotionals in the study:
The Bent-Over Woman Jesus Healed
Mary Magdalene: Mary from Magdala or Mary Tower?
What Makes Luke's Gospel Unique
Matthew, Mark, and John were Jewish; Luke was a gentile. And as a gentile, Luke saw Jesus from a unique perspective. In his Gospel, Luke emphasizes people like himself who had been religious and social outsiders before trusting in Jesus. So he gives us a woman bent over for eighteen years, a corrupt chief tax collector who shimmies up a tree, and a centurion—to name a few. Luke includes more stories about Jesus's interactions with women that any other Gospel writer. And his stories paint a picture of the Messiah who came not to take over the world from occupiers (as some, like Judas, wanted him to do—and which he will do in the future) but to seek and save the lost.
"Gospel" as a genre differs from a letter like Colossians, Philemon; Ephesians, or poetry like Song of Songs. "Gospel" includes vignettes tied together to make a point. For example, we get the parables of the lost sheep, the lost coin, and the lost son (that is, the Prodigal Son) all in one chapter, and all of these combined illustrate one point Jesus is making: The Father seeks the lost, and much rejoicing happens when the lost are found.
Luke also emphasizes Jesus's humanity. His is the only Gospel to give us the journey to Bethlehem and the message to shepherds out in a field: "Behold, I bring you good tidings of great joy!" Luke also gives us the genealogy of Jesus going back to Adam. And Luke likes to use the title "Son of Man." Jesus's humanity—his incarnation—gets emphasized in Luke's version of Jesus's life, death, and resurrection.
Oh, and as a little bonus: this study has some poetry from Christine Prater and Misty Hedrick.
I invite you to read the devotionals linked above and encounter in new ways the Son of Man who came to seek and save the lost.