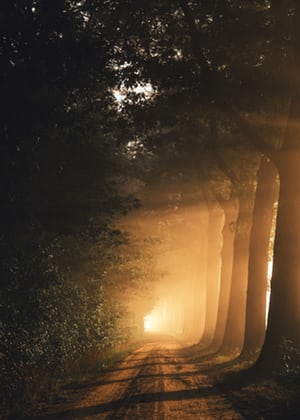 Life After Death, Grieving a Sister's Suicide
This week I am honored to feature the words and heart of a dear friend of mine who lost her beloved sister to suicide. Her pain is fresh, but her hope in the Lord is inspiring. Nina resides in Monticello, Georgia and is mom to three sweet children, a military wife, a medical professional, and a loving friend and sister. I know her prayer is that her words bring comfort and encouragement, especially to the brokenhearted and hopeless.
Everyone loves a heroic ending. The masses pour into movie theaters to watch superheroes conquer the enemy and save the world at the brink of destruction. Our hearts soar when allied forces march in and push the enemy back. It feels euphoric to watch our heroes on the brink of despair be saved at the very moment when all hope seems lost.  
My sister, and best friend for 37 years, committed suicide on June 10, 2019 at 38 years old. She had everything in her hands to overcome but chose the one option from which she could not return. A recent diagnosis of generalized anxiety disorder and many extenuating circumstances in her life left my sister emotionally exhausted and physically sick.
In the aftermath of her death I was totally empty. We were the type of family who lived near one another so that we could celebrate special occasions and made weeknight meals just as exciting! We were so happy and complete, but now, suddenly,  we are the family who lost a loved one to suicide. When the bullet left the barrel and entered her chest, her agonized suffering was divided among her loved ones. We fight everyday to honor her memory and find healing. I often wonder, how did we get to this sad place? As a victim of suicide, there are only questions with dead ends that lead to more pain.  
I knew that I must cling to Jesus, as He has proven over and over that He is good, faithful, and loving. However, this was a grief I had never experienced and a loss so profound that I felt utterly lost. I dug deep into God's word and prayed continually. With a hurting heart I took great comfort reading that Jesus, Son of God and Man, cried, suffered and grieved while on this earth. When He was told that his friend Lazarus died, Jesus was overcome with emotion and wept (John 11:35). When John the Baptist died, Jesus needed time alone to grieve. When facing the cross, He begged God to let the suffering pass over him (Hebrews 5:7 and Luke 22:42). Over and over we see instances where Jesus suffered, yet never sinned, and because of His obedience He became the source of salvation! I found great comfort knowing that we worship a savior who knows what it is like to hurt. If the Son of God had to experience losing family and friends, then I should not expect to be exempt.
Speaking of my sister's suicide seems to stain each good memory. I wasn't sure how to proceed in sharing my testimony or if I should. After her death I was lost in a dark place where I couldn't understand, couldn't see the path ahead, and was wearied by the constant companions of grief and disbelief. However, I was empowered to boldly proclaim God's goodness because of Matthew 10:27. God spoke to me in my darkness and I must share His light with a lost world. I am broken, but His spirit heals.   
The truth is, Jesus is the path to healing, freedom, and peace. For we have learned that through our suffering, weaknesses, vulnerabilities, and frailties, God is able to display His power, perfection and wholeness. Christians can and should share this hope with a lost world. (2 Cor 12:9-10)
This is also a message to those who feel helpless.  I often wondered if I will ever feel happy again. I have felt so empty and afraid. In John 10:10 Jesus says. " I have come that you may have life, and have it to the full." Through this  experience, I have truly learned that even in moments of darkness, hopelessness, and  sadness, Jesus offers light, hope, and joy eternal.  
So that brings me back to the beginning. Humans love a good ending. We wait anxiously for the tides to turn and our heroes to be rescued from the advancing enemy. If you are looking for the end of your story, let me say this:
On June 10, my sister succumbed to fear and lost hope. She quit waiting for heavenly reinforcements, and  into the enemy. As a believer of Christ, the hardest part of this ending is that she didn't allow God to finish writing her story! He is the great author of life. The redeemer. Like the heroes of our lives and in the Bible, you can stand firm in the battle. You can don the armor (Ephesians 6) and count on God to bring the reinforcements.  If we end our own lives, we quit before God is able to build our testimony into something miraculous.  
I will forever carry the scars of someone who survived the loss of a loved one to suicide. But I am also the daughter of the King. I wake everyday with a thankful heart. John 3:16 is my promise that I will see her again. Untreated mental illness and the enemy robbed her of the abundant life promised in John 10:10, but God is still victorious over the grave. She isn't in my present, but because of His redemptive work on the cross, she is in my eternal future. That is something I can smile about everyday, and Jesus understands.
by Nina Stone