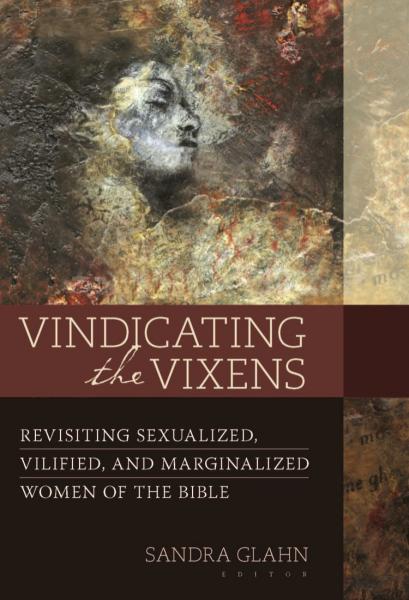 Mary Magdalene = #NotAProstitute
What do you get when you mix myth, legend, incorrect interpretation, and a dose of Hollywood all together? The misrepresented life story of Mary Magdalene—shaken, not stirred.
For centuries Mary Magdalene's reputation as a reformed prostitute has lived on, despite her official Roman Catholic exoneration from bad-girl status in the 1960s. Just do a simple online search for Mary Magdalene and you'll quickly feel overwhelmed by the plethora of books and movies that portray her not only as the penitent prostitute, but also as Jesus's secret lover, an apostle greater than John or Peter, and the poster child of gnostic literature. Yet of the thirteen times the New Testament mentions Mary Magdalene, none depict her as any of the above.
Sadly, Mary Magdalene's not the only woman of the Bible to have been sexualized, vilified, and marginalized. Eve, Bathsheba, Tamar, the Samaritan woman, and the Virgin Mary are just a few that have also gotten a bad rap over the years. These valiant women need their stories accurately and truthfully retold.
It's for this reason that a group of sixteen international male and female biblical scholars came together to set these women's records straight. In the new book from Kregel Academic, Vindicating the Vixens, editor Dr. Sandra Glahn and this unique team of authors reexamine the biblical text and draw on new data about Bible backgrounds to help answer questions such as:
Did the Samaritan woman really divorce five husbands?
Did Bathsheba purposely seduce King David?
Was Mary Magdalene really a reformed prostitute?
What were their real histories?
In what ministry roles did they serve?
How did Christ honor women as a part of his plan to prove the veracity of his resurrection?
In the current #metoo movement, when women are still fighting for their testimonies to be accurately honored and heard, this book is a timely and fresh look at God's heart for those who may lack a voice, but whom he has chosen as daughters of the King.
Vindicating the Vixens* is available from:
*All profits from Vindicating the Vixens will benefit International Justice Mission to help support the fight against human trafficking.