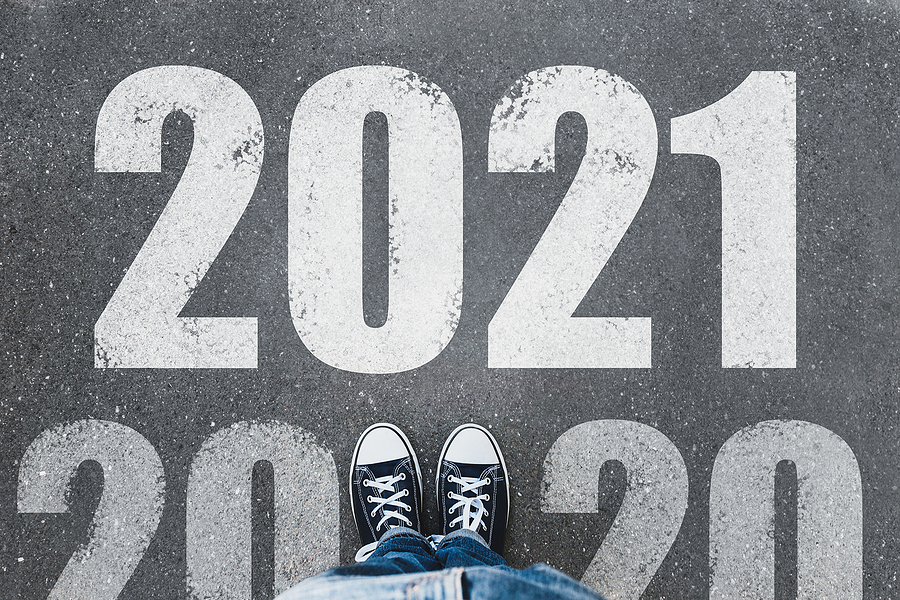 I don't think anyone misses 2020. For most of us, it became the ultimate year of loss.
Loss of normal life.
Loss of daily work rhythm.
Loss of solitude for some, and loss of community for others.
Loss of connection to a church home.
Loss of health.
Loss of financial security.
Loss of life of beloved family members and friends.
Loss of a clear path forward through escalating uncertainty and discord in our nation.
This overwhelming sense of loss in every aspect of life left many of us with lingering wounds as we struggled to find hope. Myself included.
As the annual chapter page turned to 2021, I wondered how I could muster up hope. I don't espouse New Year's resolutions, and wading through unchanging difficult circumstances weighed heavy. But I also recognized the need to walk forward from the losses of 2020.
So I decided to go back to the basics of spiritual renewal: creating and committing to a healthy rhythm of life.
Everyone has different passions and interests, so healthy rhythm looks different for each one of us. The need for healthy rhythm, however, remains universal. Healthy rhythm (also known as a rule of life which sounds so rigid to me) actually promotes freedom and refreshment. Healthy rhythm includes the intentional practice of spiritual disciplines as well as regular engagement in activity promoting physical health.
Healthy rhythm engages our mind, body, and soul.
I encourage everyone to take an hour to pray through: What activities uplift and bring joy and delight to you? What makes you smile and warms your heart? Where do you most often sense the presence of God? What activities help you focus on entering into conversation with Jesus?
As you pray through these questions, start crafting a rhythm for each day, or a rhythm throughout the week. I decided to focus my healthy rhythm on three areas:
Meditation on God's Word
Daily exercise
Regular activity that brings delight
I'll share some details of what I'm doing, but please don't use this as a benchmark for comparison––I only offer this as a sample from which to glean ideas.
Meditation on God's Word. Before work, I start with a One-Year-Bible daily reading plan, and then I spend 20 minutes in meditation and prayer. My overarching Scripture for the month of January is Isaiah 26:3–4: "You will keep in perfect peace she whose mind is steadfast, because she trusts in you. Trust in the LORD forever, for the LORD, the LORD, is the Rock eternal." Each morning, I pray through these verses and meditate on how they apply today.
Trust: My God is the maker of heaven and earth, and I stand on the immovable Rock of Christ. He is good, faithful, and full of compassion. He is my strong fortress and my shield, and when I run to him I am safe. He alone is worthy of my trust. Trust is the foundation of my relationship with Christ.
Steadfast Mind: My trust in God allows me to turn away from the stresses and challenges of the world so I can focus on him. Part of the mystery of faith is that I have a role to play in my spiritual formation. The Holy Spirit transforms me, but I enter this work with him. The Apostle Paul tells us how we can do this in Philippians 4:6–7: Don't be anxious. Pause anxiety, frustration, fear, and disappointment. Instead, pray, talk with Jesus, and share your requests. Praise Him regardless of circumstances or outcome. And his peace, which surpasses knowledge, will guard your heart and mind in Christ Jesus. (See also Romans 12:1–2)
Perfect peace: Peace is a gift of God and fruit of the Spirit. As we tend the garden of our minds––as we water and fertilize and nurture with life-giving truth––the Spirit of God makes the fruit of peace grow. This peace sustains us and allows us to flourish, even in dark valleys of life.
Daily exercise. Since I still can't run due to my back surgery, I spend time each day walking. The times and distances vary, but I'm consistent. My hope is to also start bringing in other types of exercise in the coming months.
Activity that brings delight. I adopted a rescue pup over the Christmas holiday so I'm spending time walking and training her. I'll admit that we're experiencing some challenges with this older pup as we help rehabilitate her, and these challenges aren't always delightful. Thankfully, she's a love bug and I'm blessed to have the opportunity to give her a safe and loving home.
Friends, there's no cure for difficult seasons. But instead of struggling with hope, I'm now daring to hope. And after a year like we just experienced, daring to hope is just that––DARING. It takes courage. Our courage grows as we stay grounded on the Rock, keeping our mind steadfast, and allowing the fruit of peace to flourish.
What's most important is continuing to seek God and his invitation in this season. Day-by-day and moment-by-moment. Don't let discouragement creep in. It takes 21 days to create a habit, so it will take time for our new rhythms to feel natural and unrushed. The good news: when we prioritize disciplines to promote spiritual and physical health, delight and unexpected new beginnings will grow.
Cheers to 2021! May it reign as our year of HOPE!