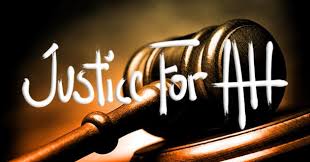 #MeToo #ChurchToo–Injustice for all
#MeToo has now spread to 196 countries, making it a global phenomenon. Over 200 powerful American men stand accused of sexual misconduct or turning a blind eye, and most, in shame, have exited careers built over decades. The accused include celebrities, politicians, CEO's, college presidents and professors, coaches, doctors, broadcasters, and sadly, yes, even ministers–admired men like Bill Cosby, Harvey Weinstein, Larry Nassar, Morgan Freeman, Bill O'Reilly, Bill Hybels, Andy Savage, Paige Patterson, and on and on and on. More allegations erupt every day, with accusations sometimes numbering in the dozens. How do you think God wants Christians to respond to #MeToo #ChurchToo? What does he want us to learn?
Some of the accused deserve this personal nightmare–others probably don't. But most are convicted in the court of public opinion without due process anyway. Accusations range from one end of a broad spectrum to another, from telling off color jokes, inappropriate comments and touching, to multiple counts of brutal rape. Some are paying a high price for covering up for the guilty, because they've created hospitable atmospheres for offenders. Only omniscient God knows the number and depth of these transgressions. Yet the court of public opinion doesn't seem to recognize degrees of differences between these varying misdeeds.
I've mentored many women damaged by men over my forty-year span of ministry. Right now, I'm meeting with a female student who was sexually abused by her youth pastor and the wounds continue to fester. Tragically, she may never trust a man enough to reap the joys of marriage. Women like her have had enough! Like the Kilauea volcano, tensions simmering under the surface for years are suddenly spewing hot lava. Other women are probably taking advantage of their newfound power. From a distance, it's difficult to tell the difference.
Social media pictures peoples' varied responses. Some men bully, name-call, and use sarcasm. Other men defend women and call for change. Some women defend men while others overreact to anything a man says or does so much that it borders on the ridiculous. The peril of the pendulum–when strong emotions kick in, many tend to go to extremes. But regardless, the damage is real for both women and for men.
The result: injustice for all. Too many women have endured injustice for years in the form of demeaning treatment, lack of voice and ministry opportunities, patronizing attitudes, inappropriate comments and actions, and, yes, sexual assault and abuse. And now, some men are enduring injustice in the form of unproven accusations and ruined lives. Neither easily defend themselves, restore their reputations, or heal their shattered psyches. Satan's the only real winner.
However, Romans 8:28 promises, "And we know that in all things God works for the good of those who love him, who have been called according to his purpose" (NIV2011). Even in this dismal display of degradation and confusion, God says he can work good. How can you cooperate with God as he makes something good out of #MeToo #ChurchToo? Consider these suggestions:
•
The entire Bible has much to say about gender issues that most Christians have never taken the time or energy to unearth and apply. If you hold mental or emotional strongholds about men and women based more on tradition than Scripture, consider digging deep into the whole counsel of God, asking how he wants you to treat the other half of the human race.
•
Enter into real conversations with other men and women about these issues with the intent to listen more than argue.
•
Lower your walls of fear in the name of protecting yourself from sexual temptation because they hinder authentic biblical community required for us to influence the world for Christ. Wise boundaries, yes–paranoia, no. We've tried separation for decades and obviously it hasn't worked. Neither Jesus nor Paul modeled this approach–only the Pharisees did.
•
Get deadly serious about becoming emotionally and spiritually healthy so you won't be so vulnerable to mistreating the other gender.
•
Expunge influences like pornography from your life so you aren't so likely to see others as objects instead of people made in the image of God.
•
Admit that these efforts are impossible in your own strength, but access the resurrection power indwelling you to experience a Christ-like love for others–even the other gender.
I know I'm probably naive, but I dream of a day when there's no #MeToo in Jesus' church.
I dream of a day when the Church models gender peace, harmony, and kindness to the world–and the world notices. I dream of a day when people talk about Christians the way they did during the early days of the church when pagans exclaimed, "Look how those Christians love one another". Their attitudes and actions were key in the demise of the brutal Roman Empire. What could God do through us today?
For additional insight read "Mixed Ministry, Working Together as Brothers and Sisters in an Oversexed Society."