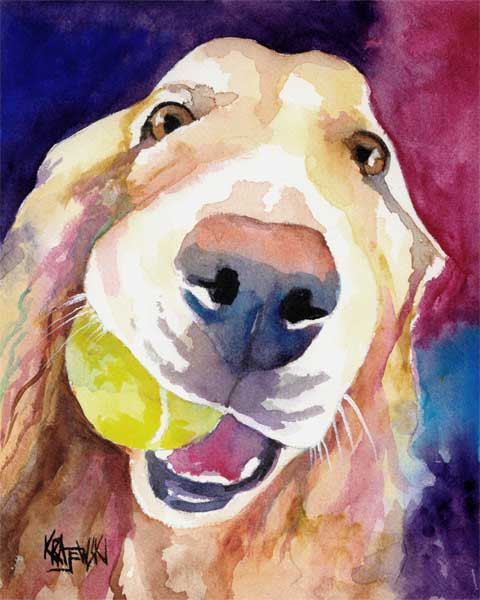 "Oakley", Not Just Any Dog -The Things Our Dog Taught Us
I never thought I would have a big dog, but when my oldest was in high school, his grandpa (my dad) offered to buy him a golden retriever, to hunt alongside him. I thought it would be a great opportunity for my son and honestly, "Oakley" was the cutest puppy ever!
Both of my boys spent hours playing with her and throwing duck decoys to her. She was eager to please and a quick learner. However, as life happens, and children grow, the less time the boys had for her. Football season, games, and school schedules, all seemed to leave very little time for taking her hunting. Still, the boys took her as often as possible. Before I knew it, the oldest was leaving for college out of state.
So, Oakley became more of my youngest son's dog – not only a pet, but also a companion for someone who was missing his older brother. (And he, her constant companion for a dog missing one of her boys.)
She always seems to know and sense when someone needed to be loved or comforted. She laid on the end of his bed when he was sick. She always met him at the door, excited to see him at the end of the day.
She played Frisbee with him, retrieved tennis balls in the swimming pool, and went for long walks. She comforted us all on more than one occasion, and listened, as each of us would pour out our hearts. When we prayed, she somehow knew. She would quiet down and rest until we finished.
But, again, as children do, not only did my daughter leave for college, soon after my youngest joined the military. As a divorced and single mom, Oakley, became my companion. She is my quiet and gentle companion. She follows me to bed and goes up the stairs every night. I don't have to say anything. She just knows.
When I get home from work, she always greets me at the door, happy that I'm home. Taking her for a walk was and still is one of my favorite parts of the day. The minute she sees me grab my headphones and Nike's, she starts talking. She will go and grab her own leash and bring it to me.
The neighborhood children (mostly boys) would wait every day to see her come out to walk, just to see her carry her leash and jump with excitement. She is getting older now and our walks are not as long as when she was younger. But what I have learned from her is priceless. She loves unconditionally. She has comforted and listened quietly. She always says, "Hello" with excitement. She waits for me and longs to be with me. Often times, I have wondered if God didn't give her to us as an example of His love.
Proverbs 12:10New International Version (NIV)
10 The righteous care for the needs of their animals,
Because of her, my oldest, is pursuing his dreams and has his own hunting/guiding business. He is also training puppies to be hunting dogs. My daughter and I each learned it is okay to be emotional and share our feelings. When we were sad, or had something to eat that Oakley wanted, she would nudge us with her wet nose, as if to say, "Hey, I know you are sad, but it's going to be okay" or "Could I have a bite?" … depending on the situation. That nose has nudged me hundreds of times. My youngest learned that no matter how far he went or how long he was gone training with the military, Oakley's heart belongs to him. She just opened it to me because I needed her. (And I think she may have needed me too.)