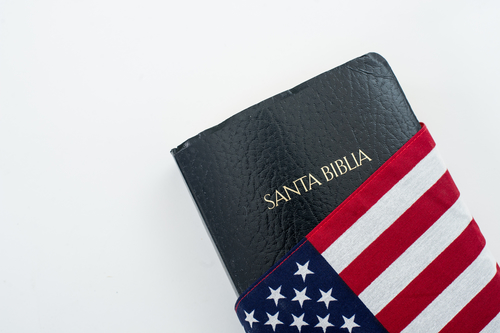 One White Woman's Thoughts on Immigration
Admittedly, I never used to think much about immigration. Middle-class, Caucasian, Midwest U.S. American, immigration did not have an impact on my daily life. My high school graduating class was 99% Caucasian. The other 1% was African American. Everyone I knew looked like me, talked like me, and was (more or less) of the same economic status as me. The sum of my "immigration experience" was that my great-grandparents had emigrated from the Netherlands to the United States in the early 1900s, back when Lady Liberty still had open arms.
When I became an architect and moved from Illinois to Texas, my immigration experience expanded only slightly. I understood that most construction workers on our projects were primarily Hispanic, both documented and undocumented. But I did not know any of these workers personally. And I had only a few Hispanic coworkers. Most were second-generation U.S. American or were in the U.S. on work visas. But we never discussed the hot topic of immigration.
My life radically changed and my eyes were opened to the difficulties and muddy waters of immigration when I married a Naturalized U.S. Citizen in 2011. My husband had moved from Mexico to the United States in 1997 to study at Dallas Theological Seminary. Following the legal path of immigration, it took him thirteen years to obtain his U.S. Citizenship. (He obtained his citizenship of his own accord, before we were married.)
Not only did it take him thirteen years, but it also required the hiring of two lawyers and cost him more than $10,000 to obtain his U.S. Citizenship. As a pastor, $10,000 was a difficult check for him to write.
The legal path to U.S. Citizenship is long, expensive, and arduous. I'd had no idea.
With my husband a U.S. Citizen, getting citizenship for one of his siblings should be easy, right? Wrong. Sibling citizenship is another long and arduous process. In 2012, we submitted the proper paperwork and fees to U.S. Immigration for my brother-in-law. The next step? We wait…for eleven years. It won't be until 2023 that my brother-in-law will be eligible for temporary U.S. residency. (Temporary residency, not permanent residency, and not citizenship.) If his two years of temporary residency go well, he can become a permanent resident. (But not yet a citizen.) My brother-in-law must have five years of residency before he can apply for citizenship. Here's the breakdown:
2012: Sibling application submitted
2023: Sibling eligible for temporary residency
2028: Sibling eligible to apply for citizenship
That's a total of sixteen years (minimum) of waiting before my brother-in-law can start to apply for citizenship, and the citizenship process in itself is challenging. My brother-in-law is in his sixties. Perhaps, before he turns eighty years old, he will be able to permanently move from Mexico to the United States.
Even the legal path to U.S. Citizenship for siblings is long, expensive, and arduous. I'd had no idea.
Actively involved in U.S. Hispanic ministry today, I have many friends' stories that I could share. These include stories of friends who live in the U.S. legally (with work visas), who are tax paying, law-abiding people, but have been denied residency. For example, one friend was recently denied residency because his employer did not adequately or thoroughly explain (to the satisfaction of the immigration reviewer) why the company needed his bilingual professional engineering skills in a rapidly growing global economy. In essence, if the wording on the application is not exactly what the reviewer is looking for, the application is denied. My husband had a similar experience and was denied the first time. (There's a reason he needed two immigration lawyers, not one. The second was to fix the mistakes the first one made.)
The legal path to U.S. Residency is long, expensive, and arduous. I'd had no idea.
See why "just go get your citizenship" sounds heartless and uninformed? I've not even touched on the issues for those who are in the U.S. undocumented.
Why do I share these immigration stories with you? A few reasons:
Proximity creates empathy.
Knowledge promotes greater understanding.
Jesus Christ was an immigrant, too (Matt. 2:13–20; John 1:10–14; John 1:46).
As believers, we are immigrants living in a foreign land (Phil. 3:20; Heb. 11:13; 1 Peter 1:17; 1 Peter 2:9–12).
Have your eyes been opened (even just a little) like mine? Has your heart softened a bit for the immigrant knowing that you—in the Lord's eyes—are counted among them? If so, I encourage you to listen to and/or read the following biblical and theological resources on immigration:
Only when believers realize immigration is not a bipartisan problem but a Christian problem will we be able to talk and converse more compassionately.
Question: God has a heart for the immigrant, for the foreigner…do you?
"Therefore, go and make disciples of all the nations…" (Matt. 28:19)
Photo courtesy of Lightstock.