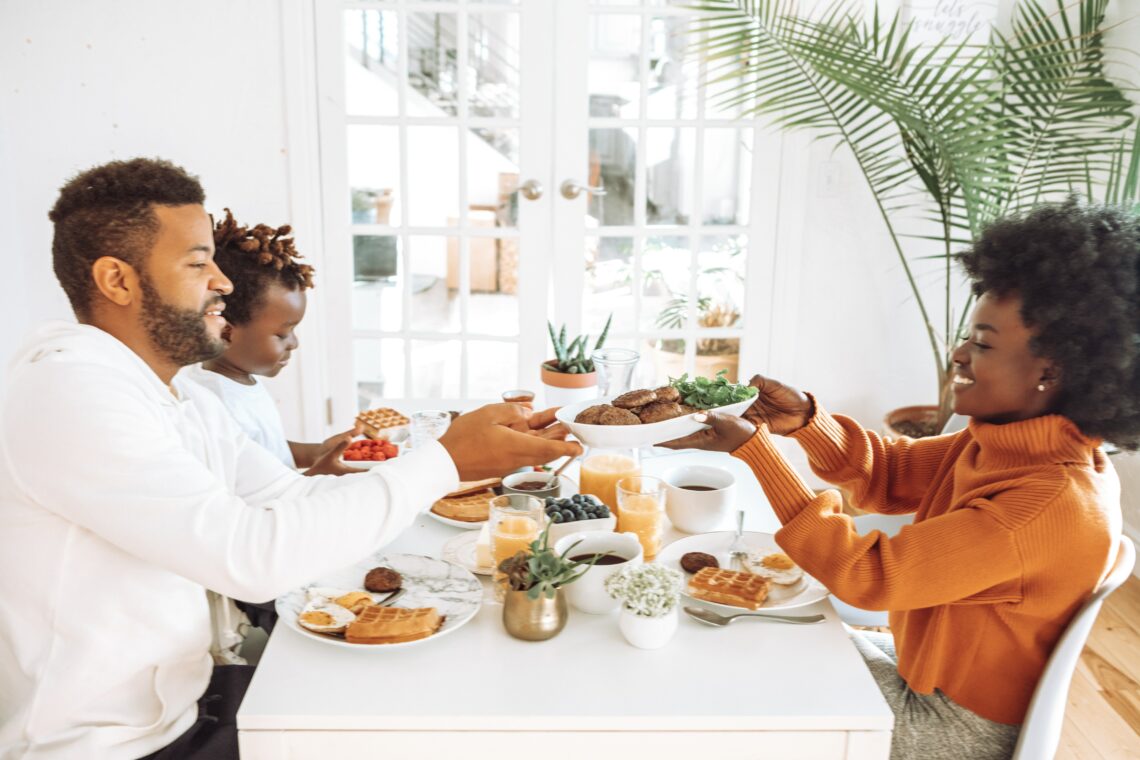 Prepare for Academic Success this School Year with One Small Family Tradition that Yields Big Results
As we prepare for the school year, most schools kindly offer up a detailed list of the supplies our kids will need for classroom success. I appreciate my child being well prepared for the upcoming year, but I am also aware that many of my goals for them are not actually academic.
Consider one simple part of your family routine that has big results for your student's academic success; family meal time!
While we are focusing on the academic career of our children, it can be easy to forget the integral role our family routines and home environments play in their overall stability and success.
Family meal time is a powerful, simple activity that can create solid foundations for students at home, every day, not just the weeks leading up to school, that will prepare our children for the challenges that will come their way.
At the table, we can foster a sense of belonging that is unique to families and caregivers. This sense of belonging, or attachment, connects people in a way that builds safety and identity. We learn that we matter to someone and have resources and help available to us that empower us to take positive risks, that allow for change and growth. Can all of that happen at meal time, you may ask?! Why, yet is can!
Food is an obvious connecting point, there is a consistent and ever present need to eat that most certainly mirrors our unfailing need for connection. Bringing the two together is a perfect combination!
Gathering at a table creates eye contact. Intentional, gentle eye contact fosters the sensation of being literally seen and as a result, "known" by someone else! Eye contact also creates a sense of attention and interest that cultivates a sense of importance. Children need to know that someone is paying attention to them and their needs in order to create a stable foundation.
Lack of attention and interest leaves children in a state of panic, scrambling to figure out important pieces of their development like identity, safety, and confidence. Many kids will not excel in school and this will only further their need to find something they are "good at." Connection to a positive family creates instant identity, a place where they don't have to work, but rest in knowing that at home they are an important part of a unit.
Families get busy and meal times begin look different. Even as our middle school boy returns late from activities, he is met at the table with a plate and the undivided attention of a parent. This practice is possible, it need only be intentional.
Gathering around the table is actually central to the culture of the Christian faith. Repeatedly, feasts are used to celebrate and commemorate holidays and important events. Perhaps the most iconic dinner meeting is held in Matthew 26 to celebrate the Passover. Around the table, Jesus is able to captivate the disciples with a type of intimacy that is hard to capture in any other way. Relaxed, undivided, warm attention given to each other while bellies are full and ears are available.
Descriptors like, "while he reclined at table" allude to a casual, comfortable atmosphere and yet is it here that Jesus speaks of hard truths like the fact that Judas will betray him to those who will kill him. And while he has their attention, history records the practice of communion, where Jesus uses food to symbolize his death and the redemption of our sins.
There is something sacred about gathering with purpose even now at our dining tables. With our children, we can create a safe place to mull over life's disappointments and victories. We strategize, we remember, we passionately discuss topics, we encourage, and we instruct.
The best part about this powerful practice is that is available to all families and children regardless of status, resources, and academic ability. Sometimes, in the midst of our busy lives, we neglect these simple, yet profound ways of providing strength to our children. It is my prayer that this serves as a reminder that these foundational moments are only a meal away.