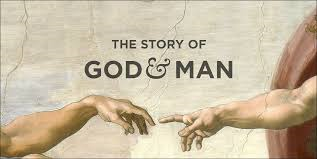 TEACHING A CHILD TO TRUST GOD
The difference between Christianity and other religions is summed up in the word, relationship! In America, we put the words, "In God we Trust" on every bill that goes into our pocket. By the way we act when our pockets are emtpy, It would seem we trust more in the dollar than we do in our God. Relationship is built on trust. So how do we teach our children to trust in God?
Our children come into this world totally dependent. We believe it is our goal to teach them to become independent adults. What if that goal is not the best one after all? They already come into the world knowing how to trust. Our goal should be to become evaluators of where to place that trust. Teaching them that God is trustworthy from the first breath they take is a much better goal.
We teach our children Bible Stories and songs that emphasize that God loves them. We teach them the difference between right and wrong. We emphasize that God blesses those who obey Him. Our emphasis from the start is on teaching them to do rather than teaching them to be. We focus on their ability to trust rather than on God's worthiness to be trusted. We live in an age when it is popular to believe. In whom or what we trust makes all the difference.
Knowing about God and knowing God are very different. In our present age of instant information, we know a lot of things about a lot of people but that doesn't guarantee that we have even one intimately healthy relationship. Believing in and Quoting Scripture is something even demons do. Yet, they are not in a good relationship with God.
Much of what children learn about relationships comes through what they see on television, social media or watching mom and dad interact with one another, with other adults, with them and their siblings. Even viewing a parent's relationship or lack of it with God will be their introduction to having a relationship with God.
If what we see is not what God intended. What we learn will be skewed and misinterpreted. Having a relationship with God is often hindered by our own misunderstanding of a healthy relationship.
The difference between knowing about God and knowing God is defined by our understanding of relationship. Teaching children Bible stories will teach them about God, who He is, what He does and doesn't do. Teaching them how to take Biblical principles and allow God to guide through those principles in everyday decisions shows His faithfulness and details His desire to be intimate with us.
It was God who said, "You will seek Me and find Me when you search for Me with all your heart." Jeremiah 29:13
To seek God with all diligence is to seek to be wise. For like God wisdom is found when we diligently seek it. "I love those who love me; And those who diligently seek me will find me." Proverbs 8:17
Have a Scavenger hunt for God. Learning to see God in others, in His creation, in the
circumstances around us is just the beginning of seeking God with all our heart. Our relationship with God transcends normal boundaries. He uses all He has created to teach us things He wants us to know. Yet, in His kindness He gives us His Holy Word to help us discern His voice from all the others. His voice will always be in harmony with His Word. A fundamental love, respect, and understanding of God's Word is necessary to rightly discern His voice as He speaks through creation. If we are to seek Him with all our heart, we must understand how His Word and Spirit guide our search.