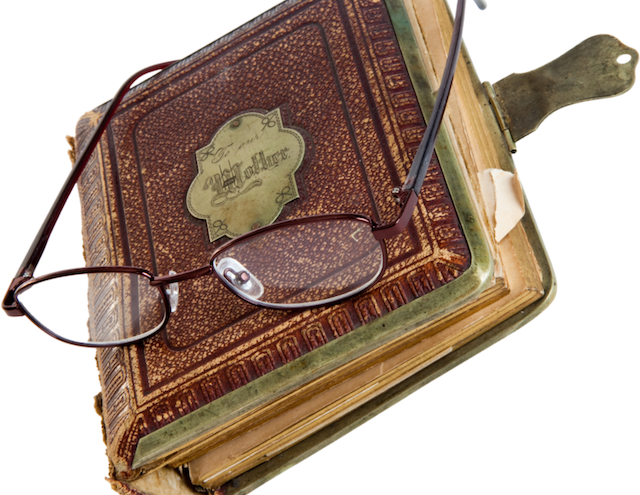 Tell the Next Generation About the Lord
"You're the writer. Take this," my siblings said as we cleaned, sorted, and emptied my parents' home after they both passed away. Everything that appeared to document their lives, ministry, and testimonies was stuffed into an overflowing box and handed to me.
For three years the box sat in my office closet. My husband, the one who loves to take out the garbage, queried, "What are you going to do with it? You know someone's just going to throw it away someday."
Despite that reality (which I accept), I finally opened the contents of my parents' lives and dove in. I categorized and read, scanned and discarded. Ray Dubert's baby book and armed forces commendation, Marjorie Loomis' wedding album and nursing cap. Birth and graduation certificates, passports and immunization records. And every prayer letter and slide show script my missionary parents ever wrote. Immersing myself in the collection of papers brought my mother—as the one who penned them—back in a fresh way. 
Mom gave her heart to Jesus as a ten year old but struggled to feel loved after losing her mother to cancer when she was 16. She gave her life to missions—at first conditionally ("I'll go if I can get married")—but eventually fully surrendered ("I'll go with Jesus"). When my dad proposed, she hesitated to say yes until she was convinced of God's leading. Her urgent desire to head overseas was then delayed by further education, family commitments, and the onset of five children one right after the other. Finally, they set sail on a three-week journey to the other side of the world (and two more children). For the next 40 years they translated two New Testaments into formerly unwritten languages in Papua New Guinea so two people groups could read God's message in their heart language.
Among the memorabilia, I saw a life in progress. From wanting her own way to surrender to the Holy Spirit's leading (Galatians 2:20). From fear of inadequacy to trust in God's sufficiency (2 Corinthians 12:9–10). From longing to be loved to falling in love with Jesus (John 15:9). In her delicate, pretty cursive, I heard her voice again, "Your old self is dead. You are alive in Christ. Surrender your problems to Jesus. Trust him. He is faithful. He is sufficient."
In her final prayer letter Mom wrote, "I can say that God is faithful and trustworthy." Through her diary, myriad letters, and countless cards my mother fulfilled the Psalmist instructions:
We will tell the next generation about the Lord's praiseworthy acts, about his strength and the amazing things he has done … He commanded our ancestors to make his deeds known to their descendants, so that the next generation, children yet to be born, might know about them. They will grow up and tell their descendants about them. Then they will place their confidence in God. They will not forget the works of God, and they will obey his commands.

Psalm 78:4–7
The next generation needs to know that they can place their confidence in God. As my mom did, speak of the amazing things he has done. Tell your story. Preserve it some way. Write letters. Send cards. Keep a diary or a blog. You don't have to share it publicly. But do tell of the Lord's praiseworthy acts to the next generation.
What are you conveying to future generations by what you write and record?
How will you tell the next generation about the Lord's praiseworthy acts?
Lord, I thank you for the heritage and example I have in my parents. Thank you that they demonstrated faith and love for you. Show me how I might share your praiseworthy acts to the next generation that they may not forget your works and place their confidence in you.