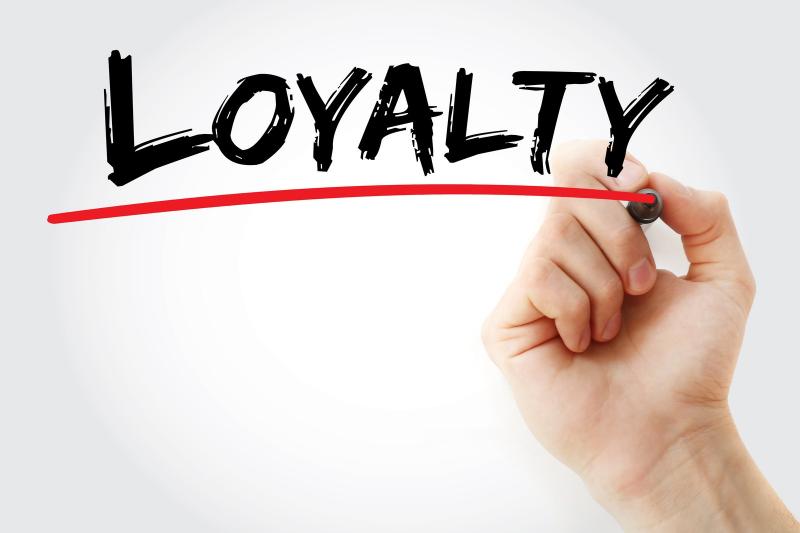 Loyalty is the quality of devotion or attachment to somebody or something. It's both a feeling and an action. Some of us by nature tend to be loyal. Others of us are more skeptical, preferring instead to be mavericks out on our own. Loyalty is being tested everyday in homes and businesses and human relationships across this planet. Who demands your loyalty or has the right to it? Do they receive it from you? How good are you at remaining loyal? Loyalty affects how you approach life—God's way or the world's way.
I remember being struck by this "loyalty factor" as I watched The Count of Monte Cristo
(2002). A man named Edman Dantes (played by Jim Caviezel) had been wrongly accused of a crime by a disloyal friend and imprisoned for 12 years. Escaping from this cruel captivity, he washes up on a beach occupied by smugglers. Those guys are about to execute a fellow smuggler named Jacabo who has been stealing from his mates (disloyalty). The smuggler captain gives Edman Dantes a choice: either fight Jacabo to the death or else be killed yourself. Dantes wrestles Jacabo to the ground and gives him a way to be set free. Jacabo declared to his deliverer, "I am your man forever." Think about it. Jacabo could have gotten up and gone his own way. Back to being a smuggler and a thief. He was set free from certain execution — in a way that was unexpected — by a man who didn't have to do it!! Yet, Jacabo was stunned by Dantes' grace towards him and grateful for it. That gratitude compelled him to make a choice of loyalty — to serve the one who had set him free. He did not know where that would take him. After all, Dantes washed up on the shore! But, Jacabo chose to follow Edman Dantes by faith.
What Dantes did for Jacabo, Jesus did for us. (Also sweetly symbolic is that Caviezel played Jesus in The Passion of the Christ.
) Jesus set us free from being a slave to sin and from our old ways of approaching life, offering something much better. We can't know all that's ahead for us, but we can choose to declare, "Jesus, I am YOUR woman." It's saying, "Jesus is my master. I choose to be loyal to Him — today and every day."
I didn't understand what that meant when I was a young Christian. But, my eyes had been opened to a life that was different than before. So, I made a life choice to seek God's truth and to discern it from all the junk the world throws at me. I wanted to know Jesus first; everything else needed to match up to Jesus' truth, or I wanted none of it. I don't want any other way of approaching life to sneak in and get in the way of my loyalty to Jesus. But, it's been 42 years of everyday choosing: do I really want to be Jesus' woman completely? Or, do I prefer to be part Jesus' woman and the rest my own?
I've learned 4 truths about loyalty to Jesus in my walk of faith. Hearing a recent sermon on humility brought all these truths to mind again this week. So, I've been meditating on them.
Truth 1. Jesus as Lord deserves our loyalty. 'Nough said.
Truth 2. Loyalty requires humility. Humility recognizes Jesus' authority over me. Yes, He's Lord, but is He MY Lord? Is He MY master? We know we've made that decision when we are willing to trust in God's goodness and accept His dealings with us as good without fighting Him on it.
Truth 3. Humility leads to obedience. Obedience to God's will for us revealed in His Word grows us to maturity. And, we can know God's will on a great many things. Humility before God means I've already got that settled in my mind. Now, I can obey Him in the rest of what He desires for my daily life to please Him as I choose to approach life God's way.
Truth 4. Obedience offers protection. The rewards of being loyal to Jesus are immense and incomparable to anything the world can offer me. One of those rewards is protectionfrom being sucked into every new fad that comes along, drawing me away from Jesus and His way of approaching life. And, there's protection from the consequences of following my own bull-headed schemes!
Loyalty affects how we approach life — Jesus' way or all those other options out there that offer nothing lasting. The loyalty factor is a huge lesson for all believers to grasp, especially me!
---
More Resources:
Radical Acts Bible Study (read online)
Radical Acts Bible Study (download pdf)