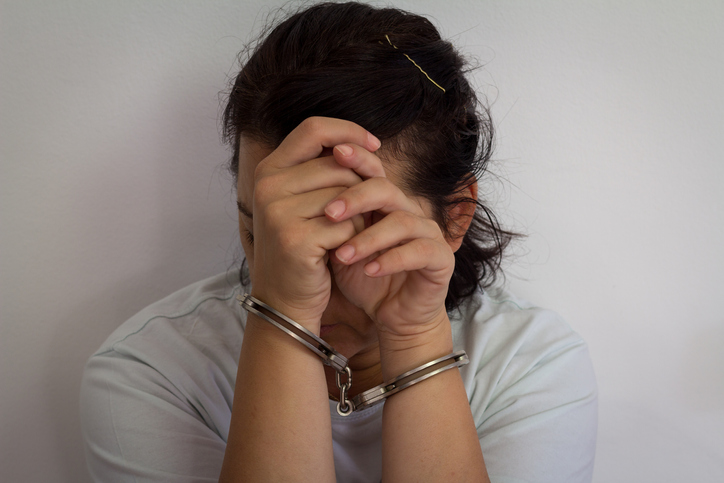 When You Can't Forgive Yourself
"I know that God forgives me, but I can't forgive myself."
Lots of people find themselves trapped in self-recriminations, overwhelmed by regret and sorrow for things they have done (or not done). They beat themselves up, often secretly hoping this will make up for their sin. But they can't get past it.
You can read the Bible from cover to cover and not find a single instruction on forgiving oneself. That's because it's not there.
We don't have the power to forgive ourselves. It's like trying to separate ourselves from our shadow.
As I understand it, this idea comes from humanistic psychology. For millennia, people have recognized the freedom and beauty that comes from being forgiven and released from bad things we have done. But what do you do when you leave God, the ultimate Forgiver, out of the picture? Either because of not believing in Him, or because of ignoring Him, but you still need forgiveness?
Forgive yourself?
What does that look like? Looking in the mirror and declaring, "OK, I forgive you"? That usually doesn't work—those are empty words.
We need, instead, to look to the Lord and receive His gift of forgiveness. For every wrong (or even dumb) thing we have ever done, Jesus says, "I died for that. I paid for that with My life."
The thing about forgiveness is that since we are the image of a just God, our souls cry out for justice, which pretty much means that in order for things to be made right, "Somebody's got to PAY!" And Jesus did pay, with His life, on the cross. His last words were, "It is finished—it is paid in full."
So instead of focusing on forgiving ourselves, we need to focus on Jesus and thank Him for His incredible gift of taking our sin off us and onto Himself. Thank Him over and over, until the truth soaks down deep into our hearts and we own it as true.
For a lot of people, there is a stain of shame that weighs heavy on their heart. They may even embrace the truth that God has forgiven them, but they still feel guilty. And that's why they say, "I guess I just can't forgive myself."
First John 1:9 offers us two magnificent promises: If we confess our sins (that means to agree with God that what we did was wrong), He is faithful and just to forgive us our sins and cleanse us from all unrighteousness. When God forgives us of a sin, He sends it away (that's what biblical forgiveness means) forever. He takes it off our account and puts it on Jesus' account. But that's not all. He also cleanses us with the purifying power of Jesus' blood, which removes the stain of sin and shame.
But our culture elevates feelings to the level of an idol, and it's easy for us to say, "Well, that may be what the Bible says, but I'm not feeling it. So it must not be real. Or it's true for other people but not me."
If God says it, it's true. So the way to overcome the faulty thinking and feeling is to repeat (daily is a good plan), "Lord, Your word says that if I confess my sins, and You know I have, You are faithful and just to forgive me and cleanse me from all unrighteousness. I thank You for cleansing me even if my feelings haven't caught up to reality. I choose to receive Your forgiveness and Your cleansing, especially since it cost You Your life, Lord Jesus."
Repetition is often the key to allowing truth to soak down into our hearts and minds.
But some will still say, "Well, God may forgive me, and maybe Jesus paid for my sin on the cross, but I still just can't forgive myself."
Let me reframe what that may mean.
"Well, God may forgive me, but He's God so He has to. I am clinging to the guilt and shame, and I'm going to keep beating myself up because that's all I know. I have to pay for it somehow."
Taking that position is saying, "Jesus, my sin may have cost You Your life, but it wasn't enough. I have to add to it with self-condemnation. My standard is higher than Yours because I'm that kind of holy."
Whoa.
In that case, wise people have suggested that instead of focusing on the sin one can't forgive themselves for, the right next step is to repent of what is actually pride and arrogance before the Lord. As author Randy Alcorn says, refusing to humbly receive God's forgiveness as enough is "making ourselves and our sins bigger than God and His grace."
Romans 8:1 is one of the most glorious promises in scripture: "There is therefore now no condemnation for those who are in Christ Jesus." If God doesn't condemn us, we have no right to disagree with Him and condemn ourselves.
The bottom line for those who are stuck in not forgiving themselves? Stop trying to do what you can't. Receive the amazing gift of God's forgiveness, which cost Him everything, and start thanking Him over and over for setting you free and cleaning you up from the inside out.