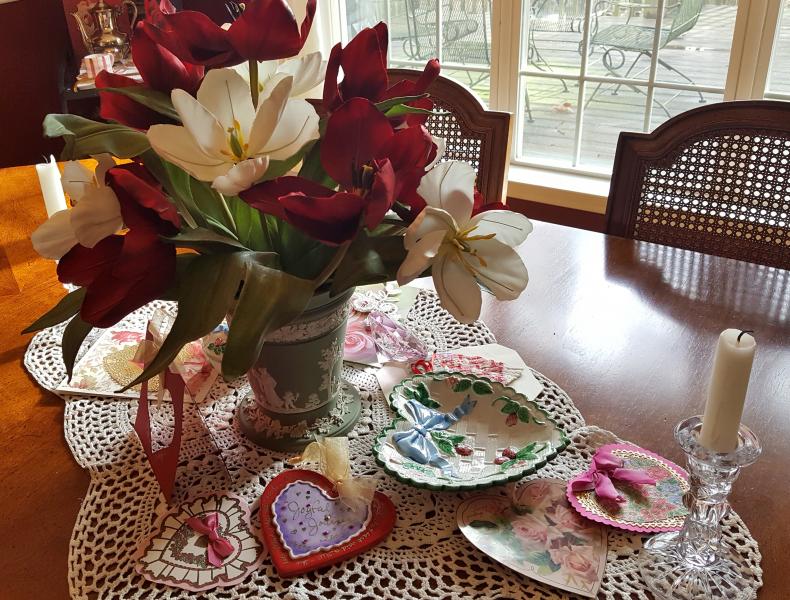 Aging with Joyful Engagement, Rather than Leisure or Resignation: Thank you Shirley Frey
According to a survey conducted for Civic Ventures reported in Time magazine, 24% see retirement primarily as "a time to enjoy leisure activities and take a much deserved rest," like the couple reported in Reader's Digest who took early retirement at 59 and 51. "Now they live in Punta Gorda, Florida, where they cruise on their 30-foot trawler, play softball and collect shells."
According to the survey, 59% of older Americans see retirement as "a time to be active and involved, to start new activities, and to set new goals." A time to create, to study and teach, to grow and share food, to tell and write stories, to paint and photograph, to mentor and grandparent children with needed wisdom, time, & attention. They accept aging not with fear or resignation, but engagement.
I'm so grateful that my friend and mentor Shirley chose engagement over leisure and rest.
She died last week. When we received the news on Monday my table was already set for Valentines. One of the hearts was from Shirley, given to me years ago. I picked it up and re-read her handwritten message on the back.
Shirley loved me unconditionally. Her Austin lake house was a refuge during my college years at UT. She listened to hours of boyfriend drama and included this only child in whatever crazy fun her big family was having.
She knew how to rejoice w/ those who rejoice. She hosted my wedding shower and she and Jack drove the four hours to Dallas to attend our wedding. They hosted many weddings and receptions at their lovely home Through the years we served in their church they hosted church-wide picnics and baptisms. And egg hunts. Real money egg hunts. Where all the adults pitched in 10-20$ and the adults hunted for the eggs!
Shirley led many Bible Studies through the years. She and Jack engaged with the leadership committee for Young Life and hosted their wild and crazy high school meetings.
At Shirley's house you were always welcomed with a big, warm, open embrace. She always had time to get together to talk and pray with me and countless others.
Shirley also knew how to weep with those who weep. When we struggled with Zach she shared her struggles with her boys and the joys of how they had grown and matured. "It gets better when they hit their 30's," she advised. And it did.
She and Jack drove an hour to be with me and my Mom at my Dad's funeral. It meant so much to both of us to have her tender encouragement with us.
Her husband Jack adored her as did her four sons, her daughters-in-love, twelve grands and four great-grands. As she neared death they all surrounded her, a niece played her harp, Jack played his harmonica, and the entire family sang hymns and choruses and quoted or read Scripture.
Shirley made it so much easier for so many people to see what a Treasure God is, trust him, and enjoy his love.
Close to 1,000 people crowded into her funeral. On a table in the church lobby guests scooped up free copies of "How to Have a Long, Successful Marriage," written to encourage friends and family.
True to her joyful soul, the funeral ended with a blazing rendition of "I'll Fly Away." I so wish I could have been there to sing it.
In The Great Divorce C.S. Lewis describes a visitor to the outskirts of heaven. He sees a throng of people and angels coming down a forested avenue dancing, singing, and scattering flowers before an unbearably beautiful woman.
Thinking it to be a famous celebrity the visitor whispers to his guide, "Is it?…is it?"
"Not at all," said he. "It's someone ye'll never have heard of.
Her name on earth was Sarah Smith and she lived at Golders Green."
"She seems to be…well, a person of particular importance?"
"Aye. She is one of the great ones. Ye have heard that fame in this country and fame on Earth are two quite different things."
My friend Shirley is one of the great ones. And in heaven I will be in the throng singing and throwing flowers.