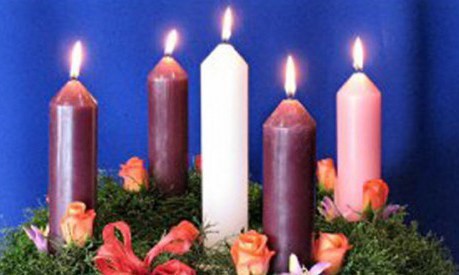 This Sunday, November 29 marks the beginning of the 2020 Advent season. Advent is a four-week period of praying, perhaps fasting, reading scripture and anticipating our Lord's birth on Christmas Day. Similar to Lent, it allows time and a sacred space in a busy season to contemplate the coming of Christ and the miracle of the incarnation.
The church has always seen Advent as a period of waiting – an intentional observance that helps us avoid what Stanley Grenz calls our culture's "drive through Christmas" attitude. We throw ourselves into the frenzy of preparations for Christmas, but often fail miserably in taking time to prepare our hearts for the Lord's birthday.
In one sense, Advent helps us identify with the Jews of Jesus' day. How long they had waited for their Messiah! Still, with the exception of Simeon and Anna, the birth of Jesus was unexpected by most of them. Yet almost every divine promise has a component of waiting and anticipation, which is an integral part of faith. Observing Advent puts us in the big story of Christ's coming, the longing of the Jews, the promises of the prophets and then the celebration of His birth. The hymn "Come, O Come, Immanuel" expresses the longing of the Jewish heart for God's deliverance of His people. When we sing "Joy to the World!" we rejoice in the fulfillment of God's long-awaited promise. In observing Advent, we are praying with millions of other believers across the world and those throughout the history of the church who have diligently sought to grasp the miracle and meaning of the incarnation. For many, this season is one of indulgence. For believers though, Advent provides a much needed perspective and respite from the craziness. It also serves as a reminder of the next coming of Christ, as we live in the "in between".
There are many excellent resources to use during this season. My favorite devotional is edited by Nancy Guthrie, entitled "Come, Thou Long Expected Jesus". Guthrie uses short and readable devotional thoughts from trusted theologians such as Luther, Spurgeon, and Calvin but also includes works by John Piper, Tim Keller and Joni Eareckson Tada. She also has an excellent devotional for families, "Let Every Heart Prepare Him Room". Advent calendars also fill in the details of the story for kids and emphasize the promise of Christmas.
Perhaps no other year in modern history has carried as much emotion as 2020 – the contentious election of a US president, the global pandemic, economic depression, and so many other aspects of this year should drive us to seek the Lord in a fresh way.

Whatever resources you use, in observing Advent you will be challenged and blessed as you keep your mind and heart stayed on the birth of our Savior, the Word made flesh who dwelt among us. We've never needed Advent more than now