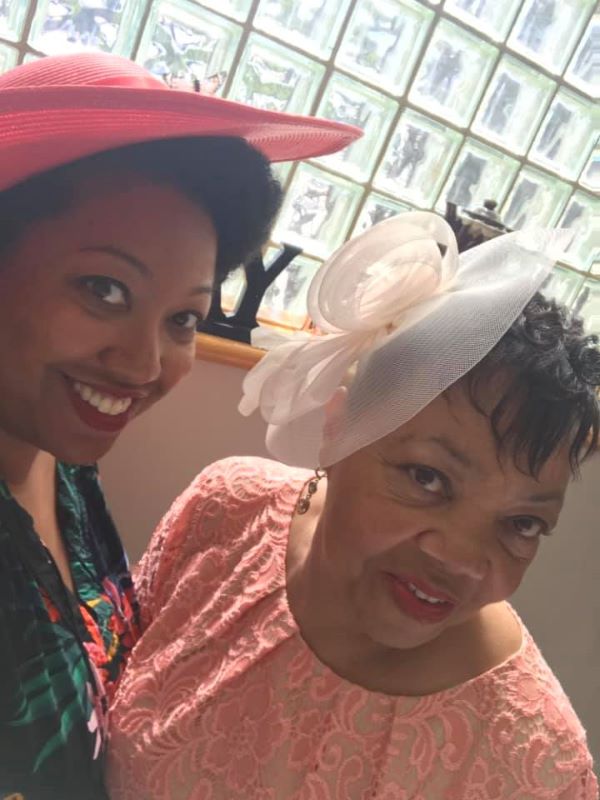 Blessed Be the Name of the Lord
I am writing this past midnight and I really shouldn't be up. My body is weary yet my thoughts rest solely on my Mom's second procedure in a week to remove her breast cancer.

I cling to the hope that prayer works. I cling to the uncanny peace that my mom displays. I cling to the faith that my mom will beat this thing. The prayers, cards, and flowers are encouraging however, the knowledge that we cannot control the future leaves a deep ache in my heart.. At the end of my faith, there is fear, and at the end of that fear there is doubt and to suggest otherwise would be to deny the truth.

My former pastor's wife, Lois Evans recently died after months of prayer vigils, encouraging words, and hope. My friend Jonathan Evans, son of Dr. Tony Evans and the late Lois Evans provided a beautiful eulogy for his mom that recently went viral. https://faithfullymagazine.com/jonathan-evans-lois-evans/ In his passionate address, he spoke of the anger that we all feel when the rubber meets the road and God doesn't seem to come through with the desires of our hearts. 

Jonathan, came to an impasse when he realized that he had been holding God to a promise of healing this side of heaven that was never indeed given. He spoke of the arrogance that we display as we shake our fist at an all powerful God. In the midst of his anguish God responded, "Just because I didn't answer your prayers your way doesn't mean I didn't answer your prayers anyway."

Dr. Lois Evans was an inspiration in my own life and I couldn't help but to ask the same thing. "God… why didn't you show yourself strong by healing her? Why didn't you hear the cries of your people?" This exchange reminds me of the ancient conversation between God and Job, the most unlucky man in history. As Job laments over his conditions God doesn't address the question "why" head-on rather, he answers Job's questioning with a question. He asks Job, "Where were you when I laid the foundation of the earth? Tell me, if you possess understanding." (Job 38:4) Job had no eloquent response, how could he make a case against the God of the universe.

Job 1:21″…You give and take away blessed be the name of the Lord."

This is not just a cute CCM (Contemporary Christian Music) song that we sing at church camp. No- it is the cry of the clay to the potter and the only response worthy of such a God who holds together all things – You give and take away, blessed be the name of the Lord.

My family's faith has been tested before. We have endured shattered expectations yet we have also seen the miraculous. We are prayerful, we are hopeful, and we are relentless just as the widow who received justice through her unending pleas, we are constantly laying our prayers at the feet of our savior. (Luke 18:1-8) But the fact is the future remains unknown and God is sovereign, he is good and he is blessed whether he gives, or whether he takes away.