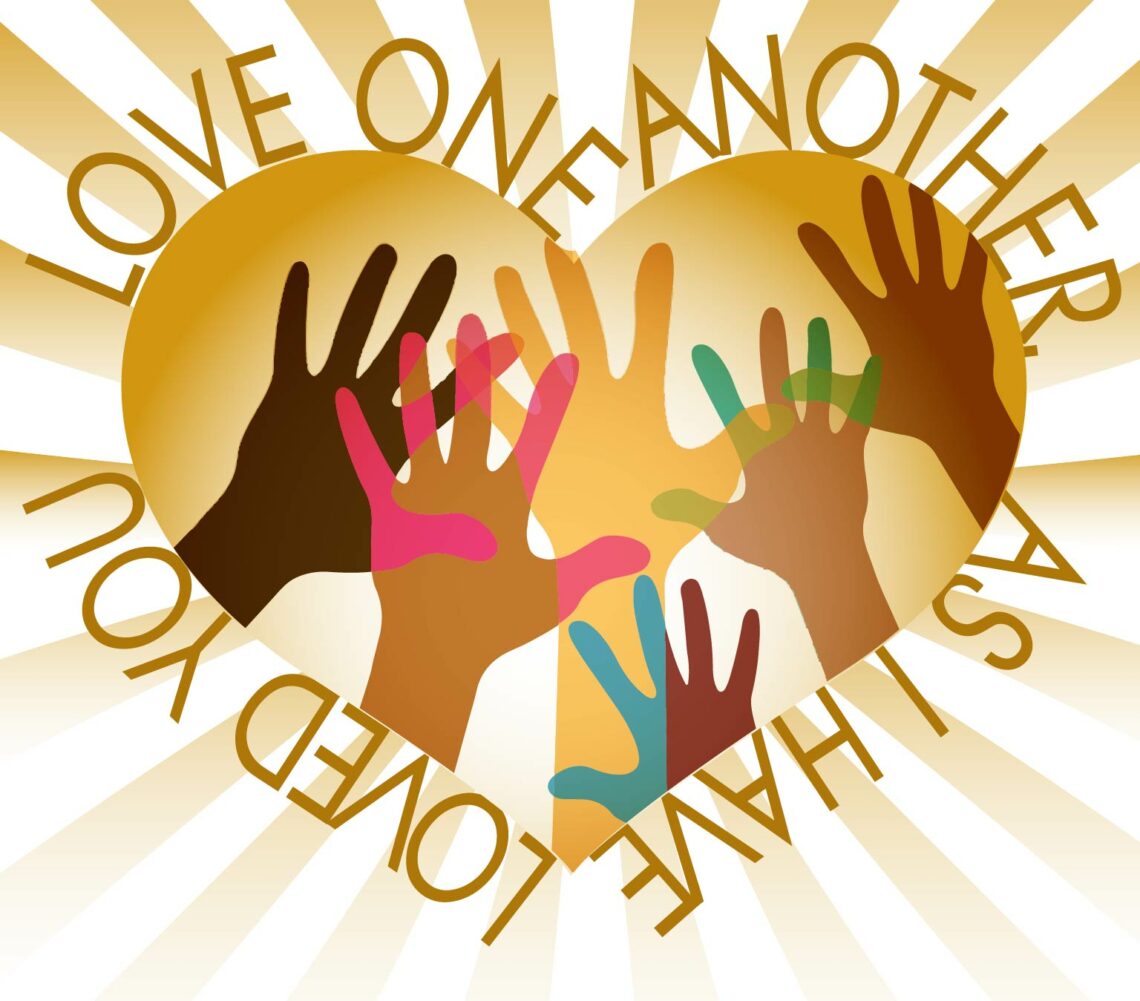 Last words, more than not, give us a person's last wishes, their deepest thoughts, or their most powerful teaching. If we look at John chapter 13, we read in verse 1, "Just before the Passover Feast, Jesus knew that his time had come to depart from this world to the Father. Having loved his own who were in the world, he now loved them to the very end." Jesus knew that the time had come for his death. What takes place in the following verses were Jesus' last teachings to His disciples. In verses 31-33 He tells them that He is going away and that they cannot come with Him. Then just after this sad revelation, in verses 34 and 35 we find one of His last teachings, "'I give you a new commandment—to love[ one another. Just as I have loved you, you also are to love one another. Everyone[ will know by this that you are my disciples—if you have love for one another.'"
What greater truth can we teach a new believer? What more important lesson do we have to teach our children. Love is essential to living out the confession of our faith. Without love, Paul says that our speaking, our existence, and our actions are worthless and unprofitable, 1 Corinthians 13:1-3.
We know this truth greatly impacted John's writing. In the letter of 1st John 4, he speaks much about God's love and how we are to be like God in giving love. In verse 12, we read, "No one has seen God at any time. If we love one another, God resides[ in us, and his love is perfected in us."
Why is it that we have such a hard time teaching it in a manner that helps young believers express God's love? Why is it that children have such a hard time learning this lesson? What do our children face when they are in the world?
I just googled "bullying in the US" and this came up:
· 90% of students in grades 4-8 report having been harassed or bullied.
28% of students in grades 6-12 experience bullying. …
20% of students in grades 9-12 experience bullying. …
In grades 6-12, 9% of students have experienced cyberbulling. …
Over 160,000 kids refuse to go to school each day for fear of being bullied. …
Bullying Epidemic: Facts, Statistics and Prevention
www.educationcorner.com/bullying-facts-statistics-and-prevention.html
It can't be easy, growing up in a world where bullying is something you just expect. How hard it must be to be rejected and humiliated! How desperately this world needs God's love and needs to see it in action.
How do we example to others around us the love that God has given us? He said it is by how we love one another. Teaching our children to seek out other believers and love them well is essential to their having a vibrant testimony for Jesus. Our children learn more by our actions than by our words. If we bad mouth the believers in our churches, if we undermine the teachers and pastors over us, if we have more unsaved friends than believing friends then we are teaching our children to follow in our example. We need to examine our examples first and then make the changes necessary before we start asking of our children, things that we aren't doing ourselves.
Is it okay to have unsaved friends? I don't think evangelism is possible without having unsaved friends. Yet our closest friends, those who give us counsel, support us in our trials, and to whom we live in accountability, need to be believers. It is our example of loving each other well that gives the world a glimpse of God's love and speaks volumes about our relationship with God. Let's stop and look at our children's lives, but first at out own lives. How well are we loving?