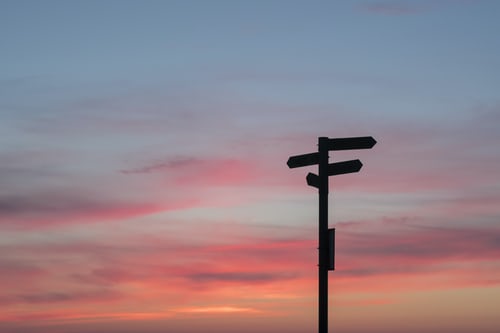 Christians and the "you do you" Culture
"You do You" is a pervasive saying in the culture today. It is particularly popular on social media and definitely popular in a culture where we are asked to make decisions daily that are unusual or unprecedented.
Here are some examples.
"I'm not planning on wearing a mask in public, but you do you."
"I chose life and I will be having my baby, but you do you."
"My child is encouraged to choose whatever gender he/she wants to be, but you do you."
What I think people are really saying is, "I have made up my mind about the right thing to do in this situation. I will not judge you or hold you accountable for whatever decision you make and I am asking you to do me the same courtesy."
As Christians, there are some considerable downfalls to this mentality:
For one, it implies that there is not a right or wrong decision to be made. On the surface, there are many decisions made where Christianity and the Bible do not provide a script. Take for example the issue of wearing a mask in public during a global pandemic. The Bible does not specifically address this issue. However, the Bible does very specifically say that we are to love one another. This commandment then becomes an excellent guide line for Christian living. So, when we have to decide whether or not we are going to actively work to protect or serve other people this falls into the category of loving others. Therefore, it can be said that there is not an issue or a dilemma that we can invent that falls outside of the scope and knowledge of God and his Word.
Moreover, declaring, "you do you," actually implies that my main concern is me. I am going to do whatever serves me in this moment and you should feel free to do the same for yourself. But, Christians are to live in community. When Jesus says, "Love your neighbor as yourself (Mark 12:31)." He means that as much as we care for ourselves, we should also care for others. The welfare of others is our business. Afterall, sacrifice is not alien to Christianity: the very foundation of our faith is Jesus' sacrifice for all of us.
And as Jesus himself said, "This is my commandment, that you love one another as I have loved you. Greater love has no one than this, that someone lay down his life for his friends (John 15:12-13)."
Beyond mere love and service, the Christian faith teaches to put other people first. Rather than developing a phrase such as "you do you," we might be better suited to develop a phrase like, "let me care for you." It is not our goal to live separate lives. Each and everything we do affects people so we don't want to give the illusion that life is lived for ourselves. Instead, we live a life according to God's design, which includes, as previously stated, sacrificially loving others.
The truth is that there isn't a "catch all" phrase that is going to replace this one, so perhaps it would be better to scratch "you do you" from our vocabulary. Go before the Lord, take the time to study and enjoy the peace of knowing you are doing the right thing before God. You won't need the caveat of "you do you." We can simply do the right thing and leave it at that.
Let us be sincere in our love for people, devoted to a life that purposefully considers others and embrace accountability. Our actions should always be able to be scrutinized, especially in the Christian community. This does not mean we adopt a judgmental attitude, marked be policing others. It simply means that we should work to develop a different attitude; one that requires and allows believers to hold each other accountable and communicates to the world that we are living for something greater.
By all means, go forth and be the "you" God intended you to be.