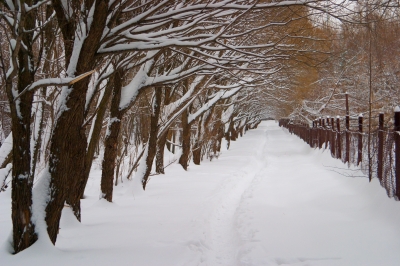 Comfort For Those Harsh, Spiritual Cold Days
While most people find the holidays uplifting, I find them hard and distracting. Don't get me wrong, I love Christmastime, and I enjoy all the festivities. However, after all is said and done, I find myself troubled, burdened and undone.
I don't get it, but this season in my life never fails. With these harsh, spiritual cold days, a profound loneliness soon follows. The battles with the self begin. Discouragement engulfs me and it latches on to me firmly. Yet, my desire for a deep relationship with God remains.
Lord, are you still here with me? I read the devotion; I read your Word. I listened to all the thoughtful encouragement from friends. I'm tired and so worn out!
For many years, I wanted to know why—I desperately sought a way out. A few years back I decided to retreat from trying to understand it all. Instead, I chose to stay still and pray through the cold. I knew these dark, grey days would soon arrive. And they did—they always come.
So I'm here—deep in a gloom that seems endless. And like clockwork, a weary soul, disillusionment and indifference remain by my side.
So what can we do when we find ourselves spiritually cold?
Remember, He never leaves us. I know God continues to stay at my side especially now. His love endures even in my coldest days. He continually stays put despite myself. He remains the same while I go off the charts into dark, subzero territory.
Stay still. I don't fight it anymore. Instead, I try to go through the motions of it all. No more planning. Instead, I set aside all my strategies, all of my efforts and I take a step—one step devoted only towards God. I get on my knees and lay my heart, my soul at His feet.
Pray honestly. Tell God everything. How we need Him to draw us "from the pit of destruction, out of the miry bog" (Psalm 40:1–2). No pretension. No deals. Here I am Lord, take me as I am.
I wish I could tell you (poof!) your spiritual coldness will melt away after you pray. I wish I could write God already pulled me out of this miry bog. I'm still here, cold, weary, weak, but never alone. When I am weak—and believe me, I'm so done—He is strong! And I know like years before, He will pull me out. He will pull you out too!
So until then, stay on your knees and tell Him everything and I will do the same. Continue to pray earnestly.
Our LORD, our God, You are here with us—in our midst—a mighty One who will always save us! You rejoice over us with gladness! You quiet our soul, our spirit by Your everlasting love! You exalt over Your own with loud singing! (Zephaniah 3:17)
God is good. Don't forget it. His love covers everything—especially when the bitter cold has reached our hearts. He's there too. He's got you. He loves you. And hopefully, when it's all said and done, we will look back with great joy. We will see God's faithfulness, strength, love, grace and presence in every single season of our lives.
*Image courtesy of Supertrooper at FreeDigitalPhotos.net