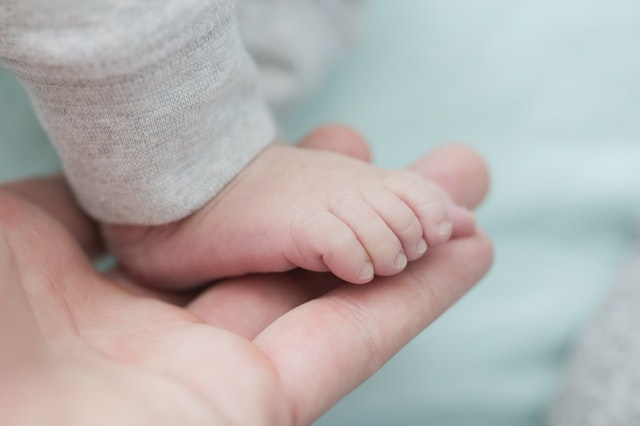 Cultivating a Culture of Life
Abortion is widely available in many countries around the globe. When I lived in Turkey in the 80's and 90's, it was readily available there. Many of you may live in countries where women have access to abortions; others live where laws protect unborn children. In the U.S., if Roe v. Wade is overturned by the highest court in the land this month, abortion will be immediately illegal in some states in the United States and remain unrestricted in others.
Many Christians in the United States see this as the fulfillment of a long-held desire to protect the unborn. While that is far from true, the care and safety of mothers and children remains a ministry that continues in every state, every country, regardless of the laws.
I talked with Jennifer Shelton, the executive director of Real Options for Women in Allen, Texas. Real Options councils women with unplanned pregnancies about their options and partners with 150 affiliate agencies to meet the needs of pregnant women and their children, before and after birth, as well as offering post-abortion counseling. Jennifer surprised me with the news that her center was facing unprecedented opposition and threats since passage of the Texas Heart Beat Act.* Real Options needs the involvement and support of the church now more than ever.
Sylvia Johnson, Executive Director of Houston Pregnancy Help Centers, has worked with women and crisis pregnancies for 37 years. She works mainly in the Fifth Ward facility. If your church is working with a crisis pregnancy center near you, you may be missing centers like the 5th Ward. In that community, assaults are almost 6 times the national average. The murder rather is 5.5 times the national average.** The average client that comes to the 5th Ward pregnancy center is three generations removed from the church. The heartbeat law has increased the demand for their services at the Houston Pregnancy Help Center while cyber-opposition has hindered their fundraising and ability to meet with clients.
When I talked with Sylvia today, she briefly mentioned that she had woken up that morning to find that those who oppose their work had triple- and quadruple-booked every appointment from now until August. She has hired security. Nevertheless, Sylvia doesn't talk much about the opposition she encounters. Instead, she pleas for the church to pray and points out, "Behind every great breakthrough this nation has had was a network of prayer." Convinced that the saving of unborn babies and the restoration of their families is a spiritual endeavor, she says with certainty that it must be addressed by spiritual means—prayer. "When I say, 'Lord, give me help,' I'm not afraid. God has been faithful to me all 62 years of my life."
If you live where there are pregnancy centers, connect with ones both near your community and outside your comfort zone to support women in need. But wherever in the world you live, don't neglect the effective work of prayer, the foundation of every God-glorifying change.
How to pray:
Intercede for the healing our divided country.
Pray for wide recognition of the humanity of the most vulnerable humans: the unborn.
Lift up the needs of pregnant mothers. Pray that they can access the help and support they need before and after the birth of their children.
Ask God to raise up active churches and safe communities so that mothers and their children can flourish through mentoring and assistance, including in access to healthcare, job training and childcare, and especially spiritual and emotional support.
As you pray, be aware that God may call you to be a part of His work in answering these requests.
For further study, read and meditate on Eph. 6:10-18.
Special thanks to Jennifer Shelton and Real Options for Women, Allen, Texas (realoptionstx.com), and Sylvia Johnson, Houston Pregnancy Help Centers (https://www.houstonpregnancyhelpcenter.org/)
*The Texas Heartbeat Act, Senate Bill 8 (SB 8), is an act of the Texas Legislature that bans abortion after the detection of embryonic or fetal cardiac activity, which normally occurs after about six weeks of pregnancy.
**https://www.niche.com/places-to-live/n/greater-fifth-ward-houston-tx