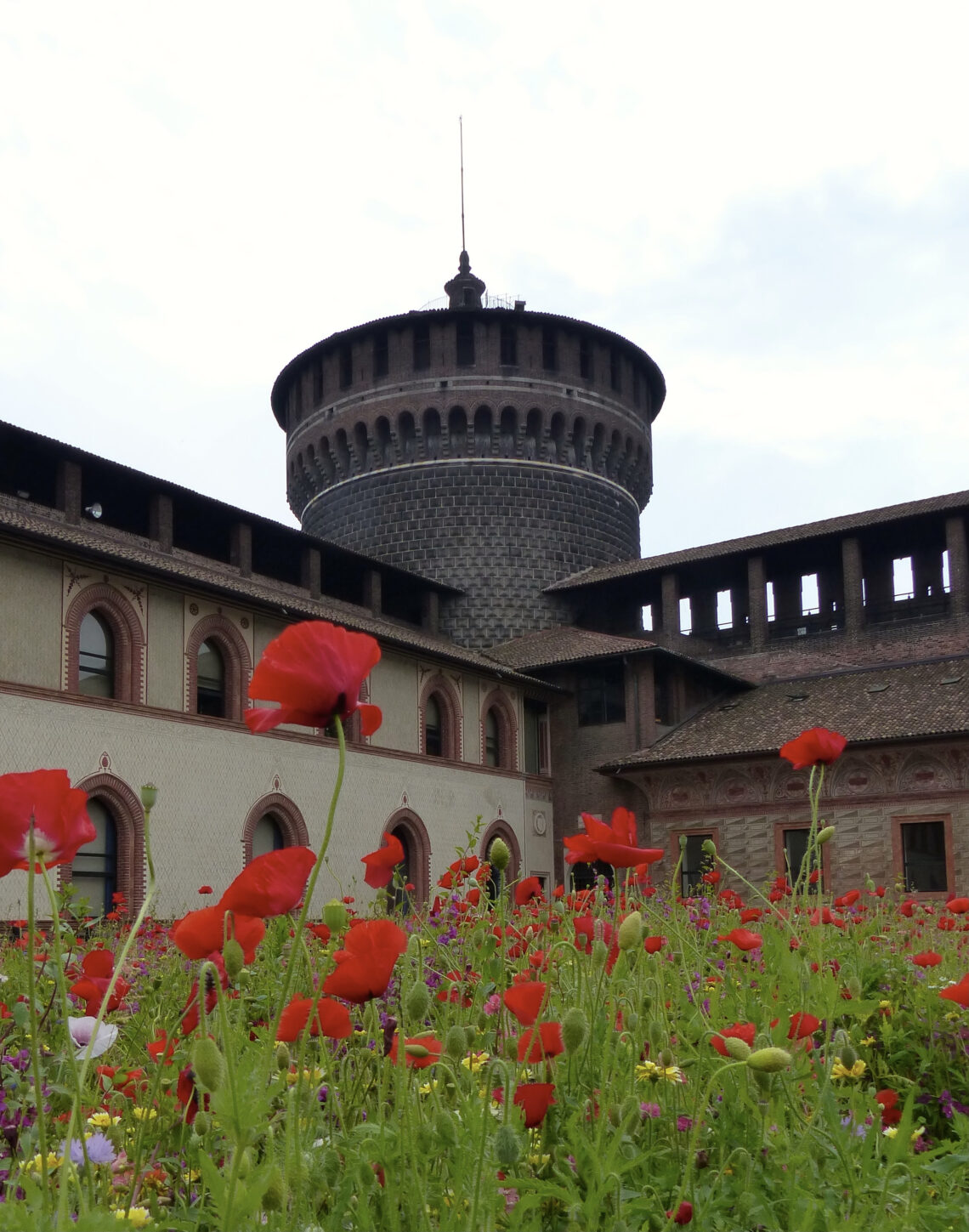 Did Jesus Have Women Disciples…and other questions
Were any of Jesus's disciples women?
Yes. Dorcas (Greek), also called Tabitha (Aramaic), lived in Joppa, on the coast of the Mediterranean Sea. We find Dorcas's story beginning in Acts 9:36. And the author introduces her as "a disciple."
This reference to Tabitha is the only time in the NT that we find the feminine form of the Greek word, μαθήτρια. The plural masculine form of the word, "disciples," appears many times in the NT, including in contexts where women are included in a group. So Tabitha is certainly not the only woman disciple in the NT. But in this case she is singled out.
She lived with widows, ministered to widows, and clothed them with lovely garments. Tabitha is also one of two females in the Bible specifically described as being raised from the dead (the other being Jairus's daughter).
Elsewhere in the New Testament we find women who are not technically called "disciples" but they followed Jesus as devotees, even traveling with him. So they fit the description as followers/devotees of Jesus. One of the acts of service of such travelers was underwriting the costs of ministry: "The twelve were with him [Jesus], and also some women who had been healed of evil spirits and disabilities: Mary (called Magdalene), from whom seven demons had gone out, and Joanna the wife of Cuza (Herod's household manager), Susanna and many others who provided for them out of their own resources" (Luke 8:2–3, NET).
Was Deborah married?
Not sure. Every English text with which I am familiar identifies the prophet Deborah as the "wife of Lappidoth" (Judges 4:4). But it's important to know this: Hebrew has only one word that covers both "woman" and "wife," with context dictating which. The transliteration of the Hebrew here is "eshet lapidot"— either wife of Lappidoth—a person—or woman of Lappidoth—a place. To my knowledge neither the name of a person nor a place bearing this name has been found. Lots of commentators in the past married Deborah off to Barak, treating "Lappidoth" as Barak's nickname to resolve their discomfort with Deborah being married to Lappidoth while both going off to war and composing music with Barak (Judg. 5).
Why does Hebrews 11 leave out Deborah when listing the warriors?
The "Hall of Faith" passage says this of events set in the periods of judges and kings: "And what more shall I say? I do not have time to tell about Gideon, Barak, Samson and Jephthah, about David and Samuel and the prophets, who through faith conquered kingdoms, administered justice, and gained what was promised… (Heb. 11:32–33). Sure, it would be nice if the author had mentioned Deborah by name. (Jael, too.) But I think we are supposed to think of Deborah as doing more than conquering kingdoms. We also see her tucked in the line "Samuel and the prophets." Deborah and Samuel were the only two judges who were also prophets.
Does "Mary Magdalene" mean "Mary from Magdala" or "Mary Tower"—a nickname?
Could be either. I lean toward the latter, even though I realize my doing so means I think the cool newish tourist site in Israel at "Magdala" isn't actually "the place" where this disciple hailed from.
Some say Mary was from a Galilean fishing village called Migdal, meaning "tower," thus "Mary from Midgal"—ergo: the tourist site at Fish-Tower town. But a number of towns had names that included the word "Migdal" (tower) in them.
Rather than referring to a place, the moniker "Mary Magdalene" could mean "Mary Tower." In the New Testament, people often have two names—sometimes because they have a name in two languages or cultures, like Dorcas/Tabitha, mentioned above, and possibly Junia/Joanna. But sometimes Jesus gives nicknames to his closest followers—Cephas the rock (Peter), Thomas the twin (Didymus), and the "Sons of Thunder" come to mind. So perhaps also "Mary" was nicknamed "Tower."
Jerome held this view (Letter to Principia 127:5), saying, "The unbelieving reader may perhaps laugh at me for dwelling so long on the praises of mere women; yet if he will but remember how holy women followed our Lord and Savior and ministered to Him of their substance, and how the three Marys stood before the cross and especially how Mary Magdalene—called 'the tower' from the earnestness and glow of her faith—was privileged to see the rising Christ first of all before the very apostles, he will convict himself of pride sooner than me of folly…."
Were any women house church leaders?
Yes. Nympha for sure. The apostle Paul wrote, "Give my greetings to the brothers and sisters who are in Laodicea and to Nympha and the church that meets in her house" (Col 4:15). Some commentators through the years have tried to change "Nympha" to a man's name, but she has mostly survived this attempt at sex change. As the late world-class exegete Gordon Fee wrote in Listening to the Spirit of the Text, "the householder woud naturally serve as the leader of the house church."
Also, possibly Lydia in Philippi. The writer of Acts tells her story: "On the Sabbath we went outside the city gate [in Philippi] to the river, where we expected to find a place of prayer. We sat down and began to speak to the women who had gathered there. One of those listening was a woman from the city of Thyatira named Lydia, a dealer in purple cloth. She was a worshiper of God. The Lord opened her heart to respond to Paul's message. When she and the members of her household were baptized, she invited us to her home. 'If you consider me a believer in the Lord,' she said, 'come and stay at my house.' And she persuaded us" (Acts 16:13-15).
Later on the same trip, after Paul and Silas were released from Philippi's prison following illegal persecution, these two men "went to Lydia's house, where they met with the brothers and sisters and encouraged them. Then they left." Lydia's house had quickly become "Gathering Central" as believers met there.
Sometime later, when Paul sent an epistle back to the church in Philippi, he began with "Paul and Timothy, servants of Christ Jesus, To all God's holy people in Christ Jesus at Philippi, together with the overseers and deacons: Grace and peace to you from God our Father and the Lord Jesus Christ. I thank my God every time I remember you. In all my prayers for all of you, I always pray with joy because of your partnership in the gospel from the first day until now" (Phil. 1:1–5, emphasis mine). Remember that "first day" in Philippi? The only person mentioned by name was Lydia. She was part of the Jesus movement in Philippi from day one; her home was large enough to host a gathering; and from the start, Paul and Silas knew they could find fellow believers gathered there. That makes her an excellent candidate.
Chloe is another possible option. Writing to the Corinthians, Paul said, "For members of Chloe's household have made it clear to me, my brothers and sisters, that there are quarrels among you (1 Cor. 1:11). "Chloe's household" likely refers to a house-church congregation.
Also, perhaps Mark's mother. Remember the story of the angel releasing Peter from prison, when the angel led him out of the dark, dank Roman cell? After that, where did Peter go? Straight to the house of Mary, mother of John Mark. And sure enough, "many people had gathered together and were praying" there (Acts 12:12). Sounds like a house church.
Finally, there's Prisca (Rom 16:3-5) – In Paul's letter to the Romans, he writes. "Greet Prisca and Aquila, my fellow workers in Christ Jesus, who risked their necks for my life, to whom not only I give thanks but all the churches of the Gentiles give thanks as well. Greet also the church in their house (Rom. 16:3–5). Prisca—mentioned first, which is significant—co-hosts a house church in Rome.
Photo: Tower at Castello Sforzesco in Milan, Italy. "Migdal" means "tower."