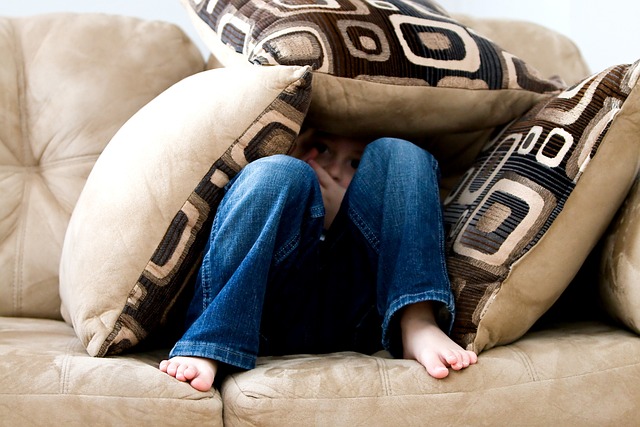 Do Not Be Afraid, I Am With You
Since my word for the year 2023 is "with," I'm sharing a chapter entitled "With You" from my devotional Favored Blessed Pierced: A Fresh Look at Mary of Nazareth  in preparation for the upcoming Advent season.
So the angel said to her, "Do not be afraid."

Luke 1:30a
The angel's preface to his commissioning, "Do not be afraid," is the most commonly repeated command in the Bible—with good reason, for we are people of fear.
Last year, I finally admitted that I feel anxious when I travel. While I have the privilege of traversing the globe in my ministry to cross-cultural workers, I rarely travel alone. Still I worry. Will we make the flight? Will we figure out the train? What if we don't have enough cash? Where do we get cash? Will we find our Airbnb? If we rent a car, will we know where to park? Where will we eat? What if we get lost?
Fear causes us to make poor decisions, to react wrongly, to shy away from obedience; it keeps us from taking necessary risks. I've seen a quote attributed to Elisabeth Elliot that says, "Fear arises when we imagine that everything depends on us."
Mary's fear stemmed from the uncertainty of what the angel would ask her to do (although his terrifying presence probably added to it as well). But do not miss what the angel had already told her in verse 28, "The Lord is with you." These two phrases often accompany each other in Scripture.
To the Israelites: "Be strong and courageous! Do not fear or tremble before them, for the Lord your God is the one who is going with you. He will not fail you or abandon you!" (Deuteronomy 31:6).
To Joshua: "I repeat, be strong and brave! Don't be afraid and don't panic, for I, the Lord your God, am with you in all you do." (Joshua 1:9).
To Isaiah: "Don't be afraid, for I am with you! Don't be frightened, for I am your God! I strengthen you—yes, I help you—yes, I uphold you with my victorious right hand!" (Isaiah 41:10).
And then to Mary, calling her by her name, God gave his personal promise that he would be with her no matter what she would face. Thus, she did not need to fear.
As I contemplated my anxiety about travel, I realized that I do eventually relax and enjoy the experience because my husband, Mark, accompanies me. As the adventurous one, he rents the cars, navigates the new directions and drives over one hundred miles an hour on the autobahn. And just as Mark's presence helps assuage my anxiety, God's presence overshadows my fear as well.
To me and to you, God says, "I will never leave you and I will never abandon you." So we can say with confidence, 'The Lord is my helper, and I will not be afraid. What can people do to me?'" (Hebrews 13:5–6).
REFLECTION AND DISCUSSION
What are you afraid of?
What would you do if you had no fear?
In what ways have you sensed God's presence lately?
PRAYER
Father God, I list my fears: ____________________________. I draw near to you. I press into your presence, becoming aware that you are with me. May your nearness overshadow my fear.
---
Eva Burkholder, Favored Blessed Pierced: A Fresh Look at Mary of Nazareth (Richardson, TX: Pondered Treasures Books, 2019), 19–21.