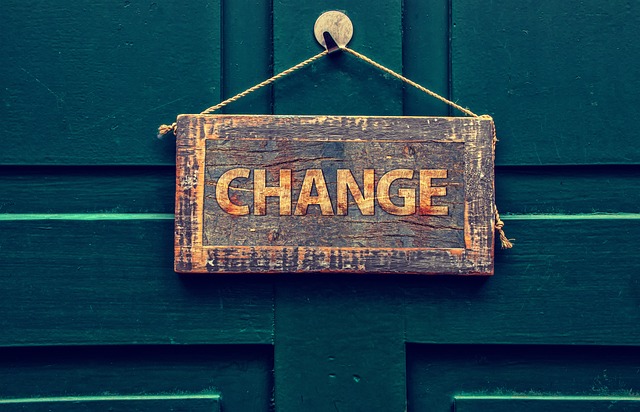 Embracing Inevitable Change
After my husband and I had completed language school and taken a survey trip, we left the expat-saturated city to set up home and ministry in a new field on an eastern island in Indonesia. When the whole team finally gathered—five families and one single man—we excitedly began to settle in, strategize, and get to know each other.
Just a few months later, the phone rang in the early hours of the morning. The frantic voice of my teammate called out, "We've been robbed. My husband's been cut. Send help." He had in fact been seriously wounded and her call started a chain of events that changed our lives. What began as a dream team of eleven ended with two families looking at each other wondering what had happened and what we were going to do about it. 
It has been said that the only thing constant is change.
Change is an external event that signals something old has stopped and something new is starting.

William Bridges
Change is Normal. People are born, grow up, work, retire, and die. But change can also be:
Sudden and Forced: My husband's anxiety struggles mean that I have to occasionally step up and fulfill responsibilities I'd prefer not to do.
Unwanted: My current stage of life has brought unwelcome weight gain with age.
Requested: Last year I was asked to take the member care lead role in our agency.
Self-initiated: My husband and I chose to move overseas and to return the US.
Necessary and Good: My husband recently went part-time at our mission which freed up funds to hire someone to fill a needed position.
Change can involve a location, a situation, or a relationship. We experience change in our physical being, our life stage, our home, and our work.
Change is inevitable. No one can avoid it.
However, not all change is bad. I'm married to a man who loves variety. I used to think his need for change reflected instability but this personality trait has kept me on numerous occasions from getting stuck or refusing to grow. Change can bring adventure and excitement, fresh ideas and new opportunities. Sometimes change needs to happen in order for us to stay healthy and resilient. And it seems that our most significant spiritual growth comes after change.
We can't always control change, but we can control our reaction to it. We can embrace it. I picture Jesus with his arms around his cross carrying it to Calvary. Rather than reject, dismiss, or minimize change, we can let it do a positive work in us. Here are five suggestions that may help you embrace change:
gRieve
Acknowledge and mourn the losses that accompany change. Name them, tell a friend, journal, cry, and turn to Scripture for comfort. Do more activities that nurture you and bring life to your soul. Turn to Jesus who was despised and rejected by people, one who experienced pain and was acquainted with illness (Isaiah 53:3).
Remember
Review your primary calling to Jesus (1 Corinthians 1:9) and individual commission regularly. If you are in transition and don't know what it is, ask God. In the mean time, love and serve others. Do the next right thing. Don't forget we are his workmanship, having been created in Christ Jesus for good works that God prepared beforehand so we may do them (Ephesians 2:10).
Release
Let go of people, hurts, roles, even accomplishments. Forgive if necessary. Surrender to the Lord and trust that he is the one who plants, makes the church grow, and multiplies your efforts. Take heart that in repentance and rest is your salvation, in quietness and trust is your strength (Isaiah 30:15 NIV).
Readjust
Adapt your expectations, roles, schedules. Delegate tasks, get creative, and accept that 80% might be good enough. Don't try to tackle everything you're concerned about but instead focus on your actual responsibilities. And don't neglect Jesus' invitation to "Come with me privately to an isolated place and rest a while" (Mark 6:31).
Reengage
Be present. Enjoy what you have now and whoever is in your current community. Combat any cynicism that makes you hesitate to engage again or start over. Live today and do not worry about tomorrow, for tomorrow will worry about itself. Today has enough trouble of its own (Matthew 6:34).
What change(s) have you experienced recently? How will you embrace your current or upcoming change?
Lord God, thank you that you never change (Hebrews 13:8) and your faithfulness accompanies me into the future (Lamentations 3:22–23). I remind myself that you have a plan for my life (Jeremiah 29:11–13) and you will finish what you have started in me (Philippians 1:6). I submit to your ways and trust that you will bring clarity (Proverbs 3:5–6) amidst this chaos. I will not be shaken and I will not live in fear of the next change (Psalm 112:6–7).