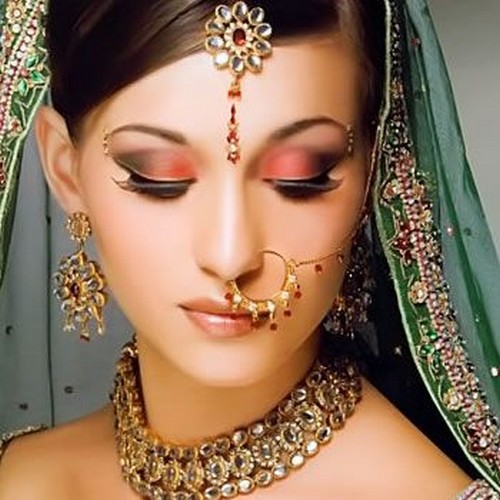 Fresh Perspectives on Women in the Bible: Esther By Natalie Edwards
The sound of water flowing fills the palace. Trickling fountains. Incense burning. The smell of lavender lingers in the air. Shades of fine silk in purple, red and blue are laid out for the choosing. It's a spa of the most luxurious sort and hundreds of women are preparing for their encounter with the king. Yet only one will be chosen queen of Persia and marry King Ahasuerus. Among the crowd of women to come before the king is Esther, our Bible character in this week's Fresh Perspective on Women in The Bible. Does God value bold courage as a desired feminine quality too? Let's find out.
Raised by her uncle Mordecai in the citadel of Susa, Esther is kidnapped one night with other young ladies to become a potential suitor for the King. Imagine a combination of the movie Taken and an episode of ABC's The Bachelor. As we dig deeper into this book of the Bible, we discover God's sovereignty and beauty in Esther's story.
God places Esther in the palace to save the Jews.
As the book of Esther unfolds, a royal edict goes out in Susa announcing the annihilation of this Persian diaspora of the Jewish community (Esther 3:13). Mordecai approaches Esther with the news, asking her to go before the king to advocate for their rescue from this fate since she possesses access to the king (Esther 4:8). However Esther has not seen the king in 30 days and would break royal protocol to approach him unsummoned (Esther 4:11).
Esther knows approaching the king may cost her life. Royal protocol prohibits any person approaching the king unsummoned or else they face the threat of death. Esther must decide if she will protect herself from risk or embrace this burden to save her people, Israel.
What will Esther decide?
The choice to sacrifice triggers fear initially. We find ourselves in a position of danger and loss. Sacrifice is costly. Yet sacrifice bears the potential for breakthrough and salvation for others when we choose to go forward. Esther has the power to save the Jews and only she can take this step of faith.
What step of faith is God asking you to take although costly?
I remember an athlete who demonstrated this kind of faith. His name is Tim Tebow. As a Florida Gator, Tim would write Bible scriptures on his eye tape to proclaim his faith and give hope, even though some disapproved of his expression of faith in Jesus. Tim kept wearing the scripture verses on his eye tape. Then college football banned the right to do so.
At the surface it seems Tim Tebow lost his right, but his sacrifice led to swarms of people coming to know about Jesus. Everyone wanted to know what the scripture was! The internet was buzzing with searches for the scriptures on his eye tape and stories flooded in from individuals who received God's love for them through the scriptures they read.
Your sacrifice matters. It may be the catalyst liberating somebody else.
Mordecai reminds Esther in chapter 4 verse 14, "Who knows if you have come to this palace for such a time as this?"
Mordecai reminds Esther of her identity. The decision to go forward in sacrifice unleashes who we really are! While it seems her life is in danger, she is actually positioning herself to have power over life and death. Her sacrifice can save lives!
Esther decides to go before the king. She's empowered to make this sacrifice. And this decision generates boldness and enthusiasm. "I will go before the king unsummoned, though it is against the law, and if I perish, I perish." -Esther 4:16
Now she's acting like a real queen. Esther goes from Queen in title to Queen in responsibility through God's power within her. In whatever situation you are facing today, let God's strength empower you to go forward in faith. He is with you.
Esther goes forward in courage and she is met with favor. "When he saw Queen Esther standing in the court, he was pleased with her and held out to her the gold scepter that was in his hand. So Esther approached and touched the tip of the scepter. Then the king asked, "What is it, Queen Esther? What is your request? Even up to half the kingdom, it will be given you." – Esther 5:2-3
Although there is no mention of God's name is the book of Esther, we see His fingerprints all over the pages, orchestrating Esther's role to rescue His people Israel from impending annihilation by the Persian government. This favor can only come from God.
How is God using you to make a difference for others around you?
The decision to say yes to personal sacrifice leads to breakthrough and blessing for others. In your life, your sacrifices matter.
Whether you are on the job working hard to provide for your family or saying no to the temptations that surround you, your sacrifice in your own life makes a difference to the people in your life. It makes a difference to those yet to meet in your future. You have more power than you realize to be a blessing to others.
Sacrifice also nurtures our relationship with Jesus, cultivating our spiritual maturity.
The decision to sacrifice tames our flesh and ignites our courage. It empowers us to make an impact beyond ourselves. It develops our faith muscles as we depend on God. It leads to a deeper connection with Jesus because we must look to Him to fill in the gaps that sacrifice leaves in its wake.
God sees you and your sacrifice. As you say yes to Him even when it's costly, He will meet you with provision in His way and timing. And you will discover the gift of closeness with Him along the way.
For Reflection: What is God asking you to sacrifice today?
Natalie Edwards will earn her Masters of Christian Education at DTS this spring. She plans to continue teaching God's Word and reach women exploited in the sex industry after graduation. Some of her passions include watching the Dallas Mavericks, listening to music and exploring new places.