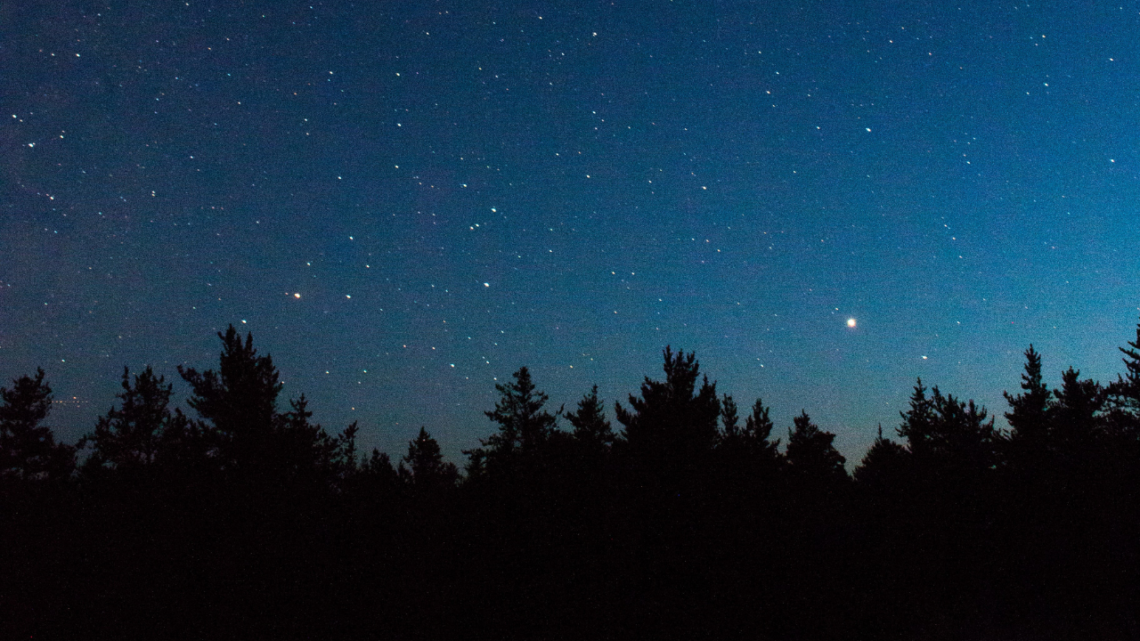 "What is God's primary desire for you, Amy Leigh?" he asked.
My inner fourth grader worked to fill in the blank without the help of a word bank. I stumbled through something about being loved in biblical community, to which he responded, "Sure, God desires that for you, of course."
Just as I started to mentally scribble an A+ over his pop quiz, my Spiritual Director added, "But, what God primarily desires for you is to give himself to you…to give his own love…in himself…to you."
Interesting. God's primary desire and my primary instinct are at odds: For he so loved, he gave. For I so earned, I received.
Like many, I've been socially conditioned to believe that everything is earned. Take a look at 4th grade me. In school I gave the appropriate behavior and received good conduct marks. Gave the requested answers and received good grades. Gave agreeableness and received acceptance. Even then, I was keenly aware of the need to barter. So, I carefully calibrated my thoughts and behaviors with the established social norms until becoming proficient in transacting. You know, giving something you have to get something you want or need. Giving attention, affection, time, money to get validation, identity, a sense of security. Giving to get.
This mindset guided me through the real world as I adjusted to young adulthood. It even helped me navigate the early years of vocational ministry where the clever lingo of my Christian subculture made transacting with God seem biblical. For instance, giving your service to him on the Greeter Team meant getting reward in heaven. Giving your 10% meant getting God's blessing, guaranteed. "Go ahead. 'Test him on this,'" they said with a wink at Malachi.
Even though I am no longer a part of this particular denomination of non-denominationalism, I hear the same teachings from pulpits and pews across the world. Sure, it's easier to preach the transactional mindset. We're all accustomed to it. It's easier, but harmful.
At the heart of Christianity is the God of love who gives—who gives nothing less than his own Self.[1] Most Christians affirm this, quoting familiar passages about the Father so loving that he gave his only Son and the Son of God so loving that he gave himself.[2] Where Christians may diverge is in answering this: what is our primary response to the Giver?
If the heart of Christianity is the God who gives, then the logical answer is that the posture of a Christian is that of receiver. But living this requires true faith, which is itself a gift. It requires a radical shift from the transactional mindset, beginning first and foremost with our accepting to be loved, allowing God to love us, letting God be the doer, the giver, letting God be God to us.[3]
Reflect: In what ways is receiving from God difficult and why?
Friends, part of allowing God to be God means that we let him serve us. I know, this feels blasphemous, and not just for the Bible-belted, moral majoriteed Christians of our day. Consider the apostle Peter. He readily received the ministry of God when it involved food.[4] Or teaching.[5] Or even odd commands.[6] But, when the ministry of God came close enough to lift a trembling foot from a basin of water; when the ministry of God revealed him as our Servant, then Peter came unglued. Clamoring to reverse the roles he said, "You shall never wash my feet."[7]
Reflect: In what ways do I seek to reverse my role with God from receiver to giver? Why?
Then and now, God-in-flesh teaches his followers to stop insisting to earn his attentions, service, sacrifice, love, Self. He wants us to stop trying to prove ourselves to him (ahem—to ourselves!). To understand that our role with him is that of a receiver who, like a very small child, has "no resources within themselves, but must look to their parents for everything, simply everything."[8] To believe that his primary desire is to give himself in love to us.
Reflect: How can I open myself to receive from the God who so loves he gives?
---
[1] Paraphrased from the work of Carmelite nun, Ruth Burrows, OCD, Essence of Prayer (New Jersey: Hidden Spring, 2006), 48.
[2] See John 3.16 and Galatians 2.20.
[3] Burrows, p 48.
[4] See Matthew 14.20 and Luke 22.14.
[5] See Luke 5.4 and 9.20.
[6] See Luke 5.5.
[7] See John 13.8.
[8] Burrows, p 48.