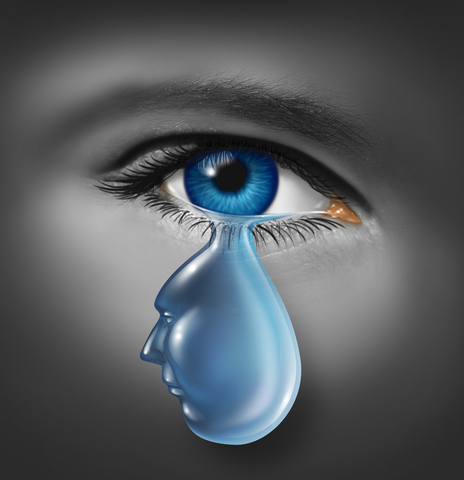 GOOD GRIEF: Seven Steps to Embracing Emotions- #4 Actions Defined
If actions speak louder than words then we had better learn to define them. Whether at home or in the classroom, hurting children who have not learned how to ask for help will resort to acting out or closing down. Their actions are a cry for help.
Too many times we label them as an act of defiance. We never want to justify or condone misbehavior. However, if a child needs help and they don't know how to ask for it we can correct their communication style best by first hearing their heart, dealing with their hurt and then in love and compassion explain to them the proper way to express those feelings.
We can't expect children to understand cognitive behavior. It is a learned skill. Helping them understand their feelings and how to express them appropriately will help them define actions into good and bad categories.
We cannot expect unsaved children in our families and classrooms to obey God. They can't. They can obey our class rules but obedience to God can only be done through the power of the Holy Spirit and we must never forget this. Sharing the gospel so that our children come to a saving knowledge of Christ and then teaching the saved children in our class to allow God to fill their hearts with truth so that they speak and act out of God's truth is the goal of every good parent and teacher.
"Our thoughts become the words we speak. The words we speak become the actions we take. The actions we take determine our steps toward the future. God is not a puppet master controlling our every move. The decision to stay with Him through our thoughts, words and actions will always be ours." –Nicki Koziarz.
Saved or unsaved children who have experienced loss will most likely display the same signs if they are in need of professional help:
"You may have concerns about whether or not the child's mourning is progressing normally, whether and how to recommend to the parents that their child may need professional help. Here are some signs to look for, which are also applicable for child abuse as well as divorce:
·they ask for help with things that they were previously able to do by themselves
·normal reactions go on for a protracted period of time
· they cry a lot
·their performance declines and doesn't pick up again
·they seem preoccupied, worried, anxious, and nervous
·they develop fears that are unreasonable
Catherine McCall MS, LMFT, "Psychology Today" https://www.psychologytoday.com/blog/overcoming-child-abuse/201107/how-help-children-deal-loss
God has given us clear direction how to act toward those who are grieving, "Rejoice with those who rejoice, weep with those who weep." Romans 12:15 (NET Bible) How tragic if we do this for other adults but miss the opportunity to obey this command toward our children!