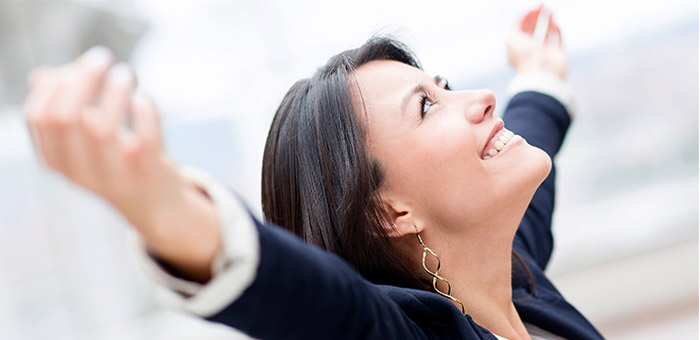 Why some leaders fear setting you free
I've been in a women's Bible study for forty years but until this spring, I've never studied Galatians in a discovery/discussion format. Have you? It's revolutionized my walk with God, and now I know why so few leaders are courageous enough to feed it to women–or anybody for that matter. I think it's because Galatians sets us free from legalism and license to soar liberated in an intended glorious relationship with Jesus–and that scares people who fear losing control over us. Here in a nutshell is what I learned this spring that has freed me permanently from the bonds of legalism and license:
In Galatians, Paul presents multiple arguments that set us free from the Mosaic Law. Yes, Jesus really did that! And then He replaced it with His law, love God and love others. "The only thing that counts is faith expressing itself through love" Galatians 5:6. He also set us free from license, from sin's power over us, to walk in the Spirit (Galatians 5:16-18). Yes, the Christian life is all about walking in the Spirit. But what does that really mean?
The Spirit–do I hear the Twilight Zone theme echoing? When Paul writes in Galatians 5:25, "Since we live by the Spirit, let us keep in step with the Spirit" he uses the Greek word stoicho, picturing two walking in a line together, one proceeding under the other's direction or control. Paul paints a picture of the Christian's life journey. He compares our lives to a long walk together with God. In college, I dated a very tall young man who would always walk way ahead of me–almost like he forgot I was there. Off he'd go taking big steps and leaving me behind. Talk about feeling alone! But we don't ever have to feel alone when we keep in step with God. Then we experience glorious relationship step by step. That was my prayer this morning, Lord keep me in step with You.
But who are we actually keeping in step with? God is a Trinity: Three distinct divine Persons in relationship who share one plan and purpose. God the Father, God the Son, and God the Spirit. The Spirit is linked with, yet distinct from, the Father and the Son. Paul says we are to keep in step with the Spirit. But honestly, I know Jesus better than I know the Spirit. I'm not sure we even know the Spirit's real name. He goes by many descriptive titles in the Bible. Founder of the seminary where I teach (DTS), Louis Sperry Chafer argues that we may not yet know his actual name. He is called The Holy Spirit (Matthew 28:19), The Spirit of God (Matthew 3:16), The Spirit of the Living God (2 Cor. 3:3), The Spirit of the Lord (Luke 4:18), The Spirit of Your Father (Matthew 10:20), The Spirit of Truth (John 14:17), The Spirit of Grace (Hebrews 10:29), The Eternal Spirit (Hebrews 9:14), and The Spirit of his Son.
What is this elusive Spirit's role in our lives? J I Packer in his classic book "Keep in Step with the Spirit" says the Holy Spirit's distinctive new covenant role is to be a floodlight ministry for Jesus. When floodlighting is well done, the floodlights are hidden so that you don't see them. You are not supposed to see where the light is coming from. Instead you are meant to see what the floodlight is shining on–the landscape or the building. The intended effect is to make those things visible–otherwise you could not see them in the darkness. But now you see beautiful details of the object the floodlight shines on. This perfectly illustrates the Holy Spirit's role in the church age in which we live. He is the hidden floodlight shining on the Savior–that's one of His main and constant tasks. His role is to facilitate intimacy between us and Jesus. Packer says it's like the Spirit stands behind us, throwing light over our shoulder, onto Jesus, who stands facing us. The Spirit's message is never "Look at me, listen to me, get to know me." But we are commanded to get to know Jesus.
If we focus on knowing the Spirit, we often find ourselves in some weird perverted places. People who do that often have distorted biblical truth and find themselves in theological and spiritual trouble. Instead of focusing on the Spirit, He says "Look at Jesus, see His glory, get to know Him." The Holy Spirit's role in our lives is to mediate Jesus' presence to us, to make us aware of all that Jesus is, so that we will trust Him.
Do I have biblical evidence for this idea? I believe I do. As Jesus approaches his last days with his disciples, they are grieving–wouldn't you be too! But compassionate Jesus comforts them with these words: John 14:18: I will not leave you as orphans; I will come to you. 14:20: On that day you will realize that I am in my Father, and you are in me, and I am in you...Later he adds, 14:23…My Father will love them (his disciples then and now), and we will come to them and make our home with them. And then in 16: 14 Jesus refers to the Spirit; He will glorify me because it is from me that he will receive what he will make known to you. And in the Great Commission, his last parting words as He ascends, " I will be with you always, to the very end of the age". (Matthew 28:20)
Then how do we walk together? What do we know about our relationship? How do we relate to the Holy Spirit who mediates Jesus to us? Because, just like for any relationship to work, we must invest in it. God promises that you will never walk alone but the extent that you experience this marvelous companionship with Jesus through the Spirit is actually up to you. The Bible lists three words that influence our relationship with the Spirit and thus Jesus: Filling, Grieving, and Quenching.
Filling: The moment you come to faith you are given all of the Holy Spirit you will ever get. But the Bible also speaks of those who are "filled" with the Spirit and those who are not. Ephesians 5:18 tells us to be filled with the Spirit, which assumes it's possible not to be filled. It's possible not to cooperate with the Spirit in us and as a result, disrupt our fellowship with Jesus. One of my seminary professors compared the Holy Spirit's power to the strength of a cougar. And the power of our flesh/sin nature to the strength of a Chihuahua. Yet, some of us give that Chihuahua full reign and never really release the cougar. If we do this by willful sin, it shuts down our fellowship with the Spirit and hinders our walk. All this pertains to the quality of our spiritual lives and in no way relates to who is redeemed and who is not. But it seems that we are able to resist the Spirit's influence in us. Just like any relationship, when there's conflict and hurt, the relationship suffers. But when we are filled–we walk together, the relationship thrives, and we move forward in our Christian walk.
Grieving: The Bible also says we can grieve the Spirit. Do not grieve the Holy Spirit of God with whom you were sealed for the day of Redemption (Ephesians 4:30). In any relationship we can grieve one another, and when we do, we feel distant, alone. Chafer writes, Sin destroys spirituality…for where sin is tolerated in a believer's daily life, the Spirit, who indwells him, must then turn from His blessed ministry through Him, to a pleading ministry to him. Thus until we identify, confess, repent, accept cleansing, and then move forward in our walk with Jesus, mediated by the Spirit—we experience a rift in our relationship with God.
Quenching: And we can quench our relationship with the Spirit. In 1 Thessalonians 5:19 Paul says Don't do that! How do we quench the Spirit? We say "no" to the revealed will of God. We knowingly resist. We say, "Lord, I know you want me to walk that way, but I'm going to walk my own way". God simply won't walk that way with us. He's not extinguished forever or even withdrawn, but our fellowship is temporarily severed. And don't be surprised if some deep discipline comes your way–some tough love for your own good. He hates conflict in your relationship. He longs for peace so that you can continue enjoying your walk toward full maturity in Christ.
I wonder if many in the evangelical tradition have been afraid to teach what it means to walk in the Spirit because some of our brothers and sisters have distorted this beautiful doctrine. When we fail to teach the doctrine of walking in the Spirit, we've hamstrung a third of the Trinity. I'm grateful for the study I've just completed on Galatians and you can experience it too, in about a year. Stay tuned and I'll let you know how.