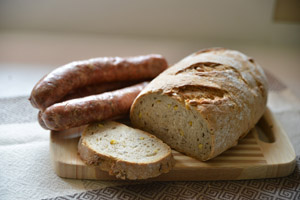 "How Often Do You Fast?" –A Question to Make Christians Uncomfortable
Are you looking for a way to shut down a conversation at church? Ask your casual acquaintances how many times a month they fast and watch them squirm.
As the Muslim month of fasting approaches, this topic will come up in conversations with Muslims. I have gotten out my copy of the excellent book, Spiritual Disciplines for the Christian Life, by Donald S. Whitney, to reread the chapter on fasting.
Christians fast and engage in other disciplines to pursue godliness (1 Timothy 4:7). But bring up the topic of fasting and a great many Christians will immediately start explaining why they don't.
Yesterday I met with my Muslim friends and we talked about different beliefs and practices regarding fasting. Of course, there are differences between our fasting and theirs, but I had to admit that, at least among the majority of my Christain friends and acquaintances, fasting is not a discipline we frequently engage in.
When Jesus talked about fasting in the Sermon on the Mount, he spoke about fasting immediately after instructions on prayer and assumed that Christians would fast. He addressed the topic with the words, "When you fast," not "If you fast." (Matt. 6:16-18)
I remember my first attempt at fasting in high school. It ended sometime after school with a headache-induced binge on a Payday candy bar and Lay's potato chips. I had failed. But what I had failed was more of an endurance test than a spiritual exercise. A biblical fast has a purpose. Fasting involves not just abstaining from food or other resources or activities dear to us but is always paired with another activity. For example in Acts 13:2-3, worship and prayer accompanied fasting.
Will you join with me in exploring the topic of fasting this month? Here are suggestions how:
Do a word study and pay attention to how the words fast and fasting are used in the Bible. Notice when and why God's people fast.
Read Whitney's book, Spiritual Disciplines for the Christian Life, especially the chapter on fasting.
Do a search on the topic of fasting on this site and come up with some additional material to expand your thinking. Get started with this link: https://bible.org/question/what-does-bible-say-about-fasting
Put what you are learning into practice. Participate in the discipline of fasting this month. Leave a comment about your experience.