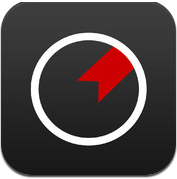 It's Here! The new NET Bible App for iOS
We're excited to announce the new NET Bible Study app for iPhone and iPad users. The app is free in the iTunes app store, and it includes the full text of the NET Bible as well as all 60,000+ translators' notes. It also has several tools to enhance your reading experience.
Notes: Creating a new note is always just 2-taps away. Just tap the verse reference and then tap notes. If you're logged into your Bible.org account, the notes will be synced with the NET Bible Study Drawer and the NET Bible Study Environment, so you'll always have access to all of your notes.
Search: The new app makes it easy to find the verse that you're looking for in the NET Bible. Tap the magnifying glass and search for the terms you're looking for. Even if you don't remember the verse exaclty or if you remember it from a different version, the app will still find the verse you're looking for.
Designed for iPad: The new NET Bible App looks and works great on both your iPhone and your iPad. Both versions have the same great features, and your notes will sync across devices. We have also designed the app to be comfortable to read and use in both landscape and portrait modes.
We hope you enjoy the new NET Bible app for iOS. Download it to your device today, and let us know what you think. Either leave a comment below or your can always email us, connect with us on Facebook or on Twitter. You can also like the NET Bible on Facebook for daily scripture updates.