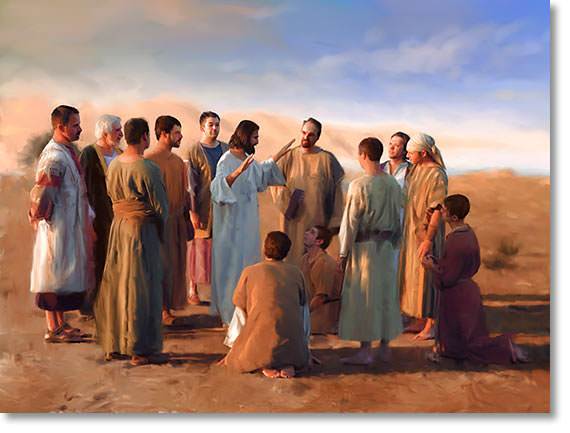 Leading Men's Small Groups – Success Keys 4-6
---
As followers of Christ, we are called to "make disciples." This happens best through the method of small groups. In small groups, people experience true fellowship. They are able to share their joys and pain, they are challenged and held accountable to continued spiritual growth, and friendships are established for a lifetime. More simply put, lives are transformed for Christ and leaders developed for service in the Kingdom. The Holy Spirit does something in the lives of people in small groups that is profound, powerful and important, as people enter into an intimate relationship with God and each other.
---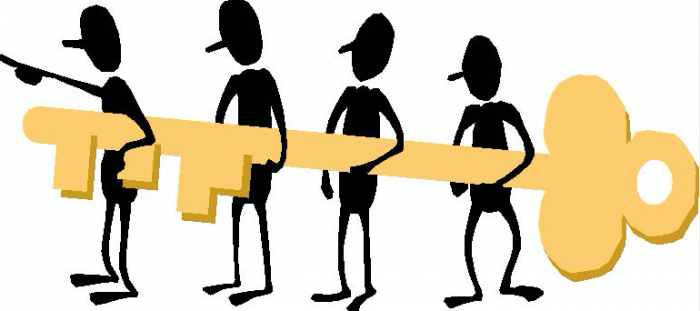 Key Four: Prepare Yourself To Lead The Meeting
You can only pass on to others that which you possess. As a group leader your primary responsibility will be to take care of yourself spiritually. You must take time for personal Bible study and meditation. You and your apprentices need to hold each other accountable in these areas. Also, it is important that you keep short accounts with God. If you have messed up and committed some kind of sin, ask God to forgive you immediately (I John 1:9) and get back on the right track. Now, as far as your leadership of groups is concerned:
1. Make time for reflection and for seeking God's guidance.
You must set aside a block of time, free of distractions, to pray and seek God concerning your group. This is the only way God will use you as an instrument to touch the lives of other people. This time needs to also include plenty of time to pray for the group and their needs. Preparations begin with a quiet, reflective time on the needs of people in the group.
2. Realize each meeting starts and ends twice.
The ministry begins when the first person arrives and ends when the last person leaves. The second beginning is when the formal meeting starts. Greetings, handshakes, hugs, smiles are important. These brief encounters can set the tone for the entire meeting. Groups can be more like Mary or Martha in the Bible. How do you increase the love and commitment in group? "Mary" groups must be challenged to work and serve. "Martha" groups must be encouraged to take time to play and commune with God.
3. Design an agenda that is personal to your group.
The agenda should include many of the following:
Background music as people arrive Prayer
Some type of mixer Announcements
Acknowledge God's goodness Closing
Learning and discussion Food
Loving and listening Lingering and leaving
Remember, people don't care how much you know unless they know how much you care. Many groups also include worship and singing if meeting in homes or churches.
"People don't care how much you know until they know how much you care"

― Theodore Roosevelt
As you prepare, pray, read and meditate on a passage from the Bible. Think about why God thought this passage was so important that He put it in the Bible. Read the cross-references (other verses that apply).
And finally, ask the question, "So what?" What does this have to do with living life in this century? How can your group be motivated to be obedient to what God is teaching you? As a leader, you must model obedience to the divine promptings you are teaching.
---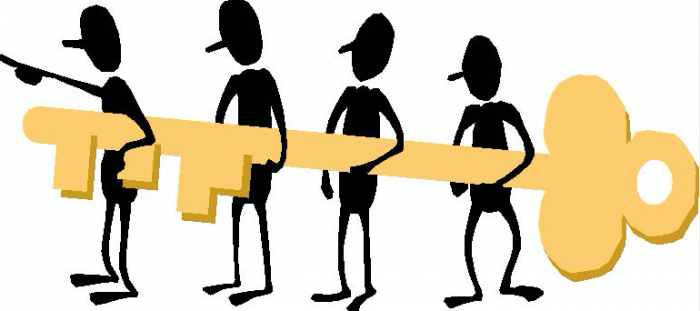 Key Five: Meet Together For One Another Ministry
You must make group a "safe place." People need to know that the group is authentic and real, with people they can trust, potential friends who won't do them wrong. Most people will come into groups with fears, hurts and insecurities. They must know that we all have been wounded from time to time and they won't get hurt in group. In group they will learn how to love one another. The Bible informs us what love should look like in a marriage, family, church or group.
Love is patient, love is kind, it is not envious. Love does not brag, it is not puffed up. It is not rude, it is not self-serving, it is not easily angered or resentful. It is not glad about injustice, but rejoices in the truth. It bears all things, believes all things, hopes all things, endures all things. Love never ends. But if there are prophecies, they will be set aside; if there are tongues, they will cease; if there is knowledge, it will be set aside. (1 Corinthians 13:4-8 a)

1. Model an environment that facilitates mutual love and ministry.
The most durable and life-changing dynamic in any group occurs when members love each other. Your purpose as a leader will be to help people learn how to authentically love one another.
Owe no one anything, except to love one another, for the one who loves his neighbor has fulfilled the law. For the commandments, "Do not commit adultery, do not murder, do not steal, do not covet," (and if there is any other commandment) are summed up in this, "Love your neighbor as yourself." Love does no wrong to a neighbor. Therefore love is the fulfillment of the law. (Romans 13:8–10).
For the whole law can be summed up in a single commandment, namely, "You must love your neighbor as yourself." (Galatians 5:14)
The following is just a sampling of the "one anothers" in Scripture that we as leaders will need to help our people learn as we model them:
2. Think through the anatomy of a typical small group meeting.
You will have all kinds of people pass through your group. Many will be believers seeking to grow in their faith and wanting to connect with people they can love and from whom they can receive love. You will also have seekers, people who are unhappy about something in their lives or who simply want to learn more about God. You will also have the "extra-care-required" person, and they will need additional help beyond what the group can give (1).
3. Protect your group from the enemies of effectiveness.
Every meeting can and should be a positive experience for all members. Create a level playing field. "Childhood confessions" is one way to do this. Use bonding questions like, "What was the center of warmth in your house growing up?"
Avoid using closed-ended questions, those that can be answered with "yes" or "no". Focus on open-ended questions that lead to discussion and sharing.
Ask permission to hold discussion until later if someone is getting off track. Set the example for honesty by admitting the growth challenges and struggles you personally face. Remember, the chief purpose of the church is to build up people. The higher the level of trust a group builds, the more significant the ministry that will occur.
4. Make regular adjustments designed to help newcomers feel welcome.
Have each member introduce themselves to the newcomer. Ask questions of the group members when new people arrive that will help everyone get to know each other better.
Also, model an Affirmer-Lover Mentality. Present truth in such a way that people can accept it or reject it. When people feel loved and accepted, they are more open to hear and ultimately embrace the truth of God and the truth about themselves.
5. Have time for between-meeting meetings.
What happens between meetings, one-on-one, often contributes more to the effectiveness of your group than the actual meeting itself.
---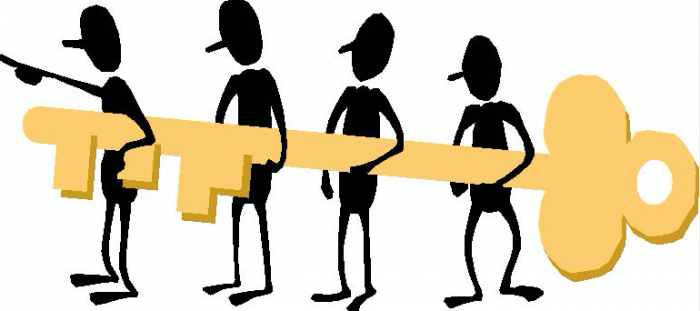 Key Six: Bring Your Group To Worship
Worship begins to take place in group when people are overwhelmed with the goodness of God. In today's vernacular we say, "Our God is an Awesome God!!" This sense of worship in small group is nice, but it isn't the primary reason for group. The primary reason for group is to provide a place for people who need to be heard. Big meetings are wonderful for corporate worship, but not for being listened to. Expanded worship in small group is often a symptom of neglectfulness in caring. Protect the group as a listening place for giving individual care for people.
1. Underscore the advantages of being part of a larger body.
Another reason for not doing too much worship in small group is so people will want to come to corporate worship. There should be a rhythm between cell and celebration. They should complement one another. The best-fed Christians are ones who alternate between the splendor of the large worship service and the process of being listened to in a small group. As a small group leader, you must help your people want to attend worship.
2. Model the desired worship in a large group
The church of the future looks like a place where we worship God in large groups, we nurture each other and do our service (ministry) in small groups, and where those who give spiritual oversight are placing their highest leadership priority on training lay leaders and releasing them to minister.
Set an example by sitting together as a small group in the worship service. It is also nice to plan group events that overlap with the worship service (e.g., a picnic or softball game right after church or breakfast for the group before church service).
(2)
---
---
Small Groups Series:
(1) Left-click on the underlined phrase to open another article in a different tab with more explanation.
(2) This article contains a partial synopsis of Carl George's book, Nine Keys To Effective Small Group Leadership. It is a must-read for anyone considering leading small groups. It is highly recommended that you purchase the book. It is a clear, practical guide on how to be successful at leading a small group.

Nine Keys to Effective Small Group Leadership
by Carl George (Author), Warren Bird (Editor) 1997, 2007
ISBN-13: 978-0-9795350-0-0
ISBN-10: 097953500X
---