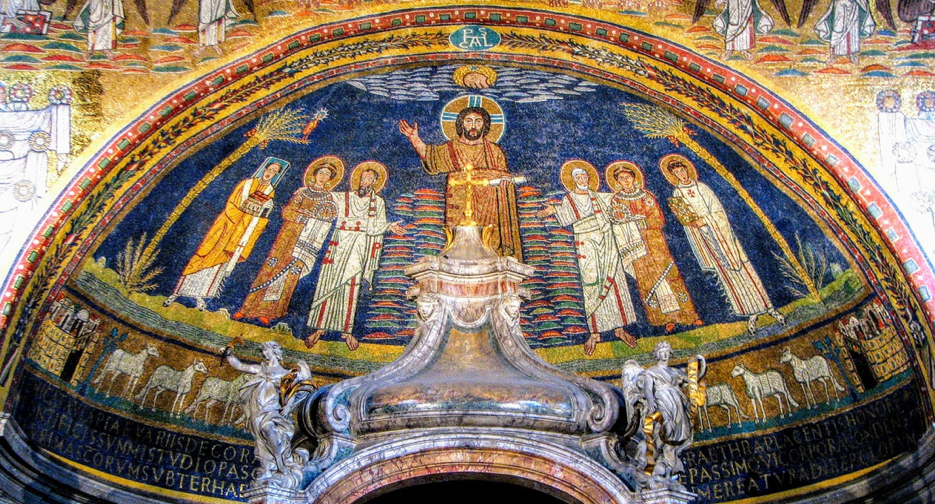 CAN MEN AND WOMEN BE FRIENDS?
Last week I spent some time on a Christian college campus where I was invited to talk about men and women in ministry partnership. The young adults wanted to know, "Can men and women be friends—without being weird?"
Of course we can! In fact, we must.
We are called to act like siblings. Jesus told his listeners, "Whoever does God's will is my brother and sister and mother" (Mark 3:35). We're family. The apostle Paul told the Ephesian Christians, "You are . . . members of his household" (Eph. 2:19). All who believe in Christ are described as members of the family of God, made part of the Father's household through adoption. Families typically have fathers, mothers, sisters, and brothers—as well as aunts, uncles, cousins, grandmothers, grandfathers, and grandchildren. So the biological family at its best is the model after which we are to pattern our behaviors in the church.
Years ago, my husband and I longed for children; meanwhile, a young man named Carlos had lost his dad as a young boy, and his mom died after he moved to our city. So Carlos became our son. And at Carlos's wedding, he honored us by inviting us to be the parents of the groom. In Christ, those without children have kids; those without parents have moms and dads.
I visited a church one week in which two young girls became members. Their parents dropped them off weekly, having no interest in themselves attending. So the church paired these girls with some grandparent-aged folks, and as part of the membership ceremony, this older couple made a public commitment to be the girls' spiritual grandparents. 
Paul referred to the church as the "household of God" again when writing to his protégé, Timothy (1 Tim. 3:15). And Paul elaborated a few chapters later: "Treat younger men as brothers, older women as mothers, and younger women as sisters, with absolute purity (1 Tim 5:1–2). 
In giving that little caveat about Timothy's treating young women "with absolute purity," Paul flags where some of the trouble happens. I mean, think about it. If a single man and woman become good friends and fall in love, they can marry. But if two married people fall in love with those other than their spouses, they can destroy lives. So we also must recognize and respect the strong man/woman chemistry that God created.
But the solution is not to throw up our hands and give up, segregating all activities and, in the words of the students I met, "being weird." Instead, we need to be wise, live with accountability, and treat others as we would want them to treat us.
Paul not only assumes brothers and sisters in Christ can love each other without becoming romantically involved—he insists on it. And that it is possible to have such relationships has certainly been my experience with male in-laws, fellow employees, colleagues, ministry partners, and friends at church. 
In fact, the church has a long history of people who are not married to each not only being friends but engaging in appropriate touch: Three times the apostle Paul writes about greeting each other with a holy kiss (1 Cor 16:20; 2 Cor 13:12; Rom 16:16; 1 Thess 5:26). And he speaks freely of his affection for those who are both male and female.
A quick read through Romans 16, in which Paul sends greetings to his friends in Rome, gives us a glimpse into his practice of men and women partnering together: 
"I commend to you our sister Phoebe, a deacon of the church in Cenchreae. I ask you to receive her in the Lord in a way worthy of his people and to give her any help she may need from you, for she has been the benefactor of many people, including me." (Rom 16:1, 2). 
 Greet Priscilla and Aquila, my co-workers in Christ Jesus. They risked their lives for me. Not only I but all the churches of the Gentiles are grateful to them (vv. 3–4). 
Greet Mary, who worked very hard for you (v. 6). 
Greet Andronicus and Junia, my fellow Jews who have been in prison with me. They are outstanding among the apostles, and they were in Christ before I was (v. 7).
 Greet Tryphena and Tryphosa, those women who work hard in the Lord (v. 12).
Greet my dear friend Persis, another woman who has worked very hard in the Lord (v. 12). 
 Greet Rufus, chosen in the Lord, and his mother, who has been a mother to me, too (v. 13).
Did you notice especially what he said in v. 12: "my dear friend Persis…" He is unashamed to express his love.
This past summer, I was in Rome studying the visual history of the church. There, one of my students and I stumbled on a church full of ninth-century mosaics commissioned by the pope at the time. This church had art all over its walls that highlighted men and women partnering in ministry. And specifically honored were twin sisters Praxedes and Prudensia, who were themselves martyred for washing martyrs' bodies in preparation for burial. If you look closely at the picture above of that church's apse, you'll notice that on the left, Paul has his arm around Praxedes, and on the right, Peter has his arm around Prudensia. Together Paul and Peter are portrayed as commending these women to Christ. And they are not following the no-touch rule.
Touch is a human thing, appropriate in a context of worship, and not just a modern invention. 
Next Saturday is Valentine's Day, so love and romance are in the air—for good and for evil. In our hyper-sexualized world in which hyper-sexualized and/or hyper-romanticized images are piped into our living rooms and onto our laptops, more than ever we need to live and model healthy relationships. "They will know we are Christians by our love." That means treating one another as we would treat our parents, our children, our sisters, and our brothers. We must serve one another. And bear each other's joys and sorrows. In short we must love one another deeply from the heart (1 Peter 1:22) in the power of the Holy Spirit. Such love is not only possible; it's a mark of maturity and essential for everyone's flourishing. So let us determine to love one another with pure and holy love—for God is love, and love is of God (1 John 4:7–21).