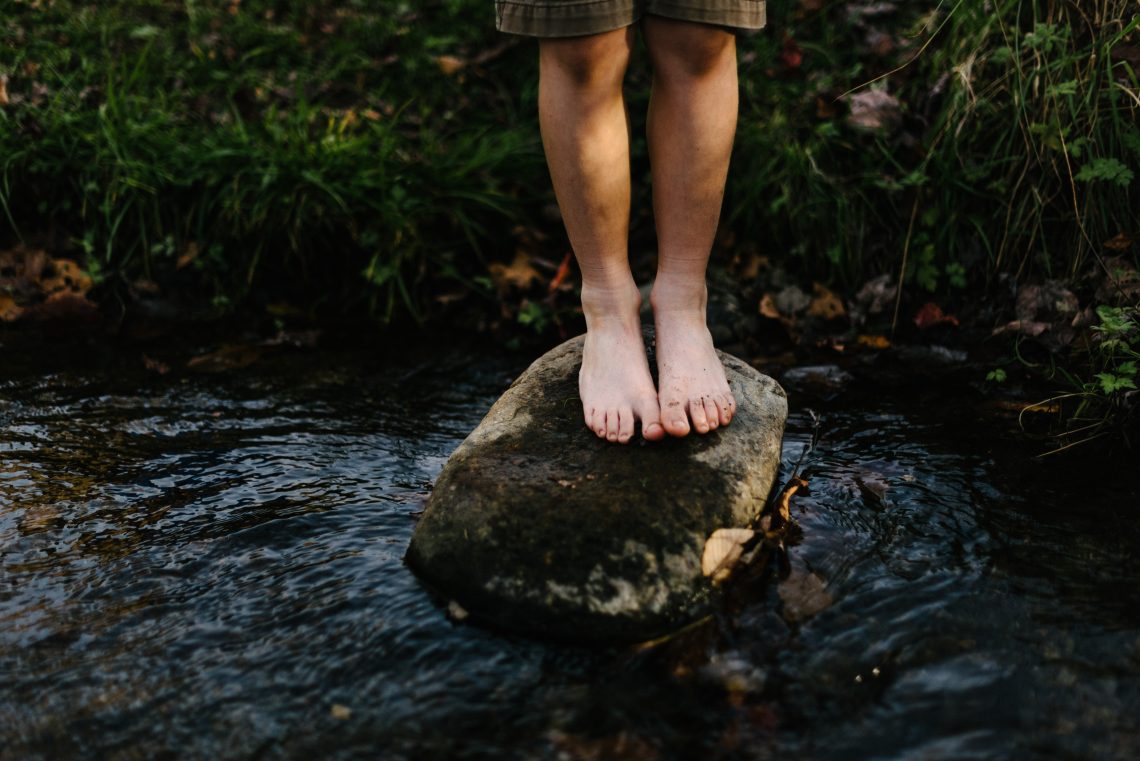 Normal. Where has it gone?
A few months ago my boys romped on playgrounds daily and bounced into their church classrooms on Sundays. Today we watch church online and debate whether it's safe to start pre-k this fall.
The routine we once enjoyed feels years removed. In its place we navigate endlessly changing regulations, mask mandates, and shifting data. As much as I want to believe this will be over soon, I know the end isn't quite in site.
So I'm learning to live in limbo. It's a hard lesson, isn't it? Letting go of the past and embracing the present—however messy and uncertain it feels.
Here are a few reminders to help each of us make the most of this uncertain season.
Celebrate each day. Right now it's easy to focus on survival instead of celebration. We seek our way through the day, stressed and uncertain. But if we'll slow down and stay focused, we can find something worth celebrating.
Notice the changes taking place in your children. Watch them grow up with an attentiveness that busyness seldom affords. Pay attention to the grass growing, birds chirping, and seasons changing as you go for a walk. Find a fun new activity to do with a friend or spouse.
Sometimes you'll have to strain your eyes to find something good. But if you look closely, you'll find something to applaud and enjoy amidst the uncertainty.
Try, try, and try again. Our days feel like they're on repeat. We start the day with the best of intentions. But by 9 am we've lost our patience, squabbled with our spouse, or lost track of the task we intended to accomplish.
Don't let mistakes define your day. Find a way to reset. And keep going. A rough morning with the kids, doesn't meant the afternoon is ruined. A mistake at work doesn't mean your entire day's productivity is lost. Even if today is as difficult as you feared, that doesn't mean the next day or week will be the same.
Capitalize on opportunities. There's a lot we can't do right now. But what can we do?
If your children are learning at home this semester, look for ways to make it fun. Take field trips you wouldn't normally do together. Linger outside for recess a little longer. Turn lunchtime into a picnic.
Read new books. Practice a new spiritual discipline. Embrace the quiet and the slower pace to listen to those around you and to what God may be teaching you in this season. We may miss our old routines, but we can find new opportunities tucked inside this season if we look for them.
Keep your hands wide open. For most of us the plans we made for this year have evaporated. And the plans we keep making, stay in limbo too. There's only one way to live right now—and stay sane—and that's with our hands wide open.
But isn't that how we're always supposed to live? Throughout the psalms the writers talk about our life as a vapor, and learning to count our brief days that we may gain wisdom (Psalm 90).
If there's anything a pandemic teaches us, it's that life is short and can be cut shorter at any point. So hold it loosely. And trust the One who controls it all and sees the bigger picture.
He has lessons for us to learn. He has better plans than we can see. And if we'll entrust our present and future to Him—both now and whenever normal returns—we'll find Him faithful through the challenges.
How are you learning to live in limbo?