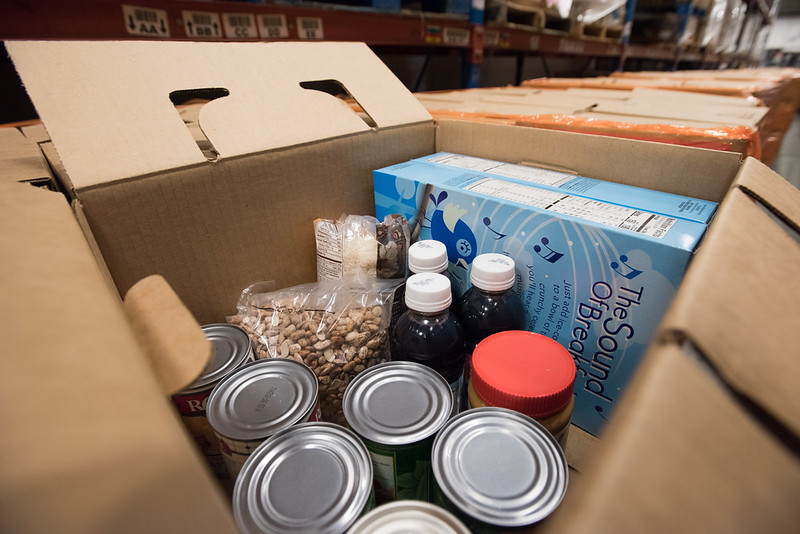 Of News Cycles and Food Banks
Have you checked the news on your phone lately? I know I have. News of turmoil and conflict concerns me. But beyond praying–which is significant–and writing my Congress members, solving the disagreements at hand is beyond my abilities and responsibilities. The ongoing pandemic, though, has created many needs right in my church and community. Those needs continue, regardless of the latest news story. So focusing on those makes more sense.
A quick glance backwards at news articles last year shows demand at food pantries in the U.S. and Canada up anywhere from 50 to 200%, depending on location. Those of us that have plenty can stock the shelves. Giving from our own food supplies helps but consider a cash donation so that food banks and pantries can address the demand for most needed items.
In Dallas County, Texas, where I live, according to an organization called Unite the Church, when protections against evictions expire, homelessness looms: "In the city of Dallas alone, the current estimate is that 20-25,000 residents will become homeless." Learn about the plight of those in need in your city, state or country. Consider supporting organizations that work with families and can direct aid to those in difficult circumstances.
Most government help alleviates critical needs for citizens only. Some non-profit organizations help us welcome the stranger: non-citizen immigrants and refugees. "Ali" helped American troops in Afghanistan, so our country reciprocated, inviting him and his family to our country for their safety on a special immigrant visa. "Mara" is a Christian. She and her children came to this country as refugees while her husband remains imprisoned for his faith in another country. Neither Ali nor Mara qualify for income aid or rent assistance offered to citizens. Both Ali and Mara* have had difficulty sustaining their incomes during the pandemic. Consider giving to non-profits offering help to refugees and other immigrants for the short-term, until their incomes stabilize.

 Jesus taught those who came out to hear him speak, but he also fed the 5000. As the church, let's live Christ before our neighbors, demonstrating his compassion in tangible ways. During a pandemic, that may mean giving generously to provide short-term help to those in need.
*Names have been changed. Ali is an actual person. Mara is a composite of several refugees.