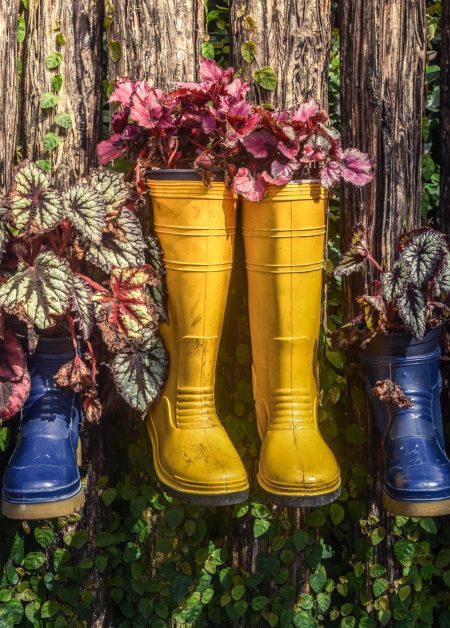 A Few Little Things You Can Do: Simplify and Donate
Do you ever read the headlines and feel helpless? Maybe now is a good time to remember we are each responsible only for our own little sphere of influence….
How's your corner looking? Literally? Look around. It's that time of year—when people organize, simplify, and pare down. One of my friends is leading a group through a no-spend month in which people use their funds only for necessities. Others are getting a jump on spring cleaning. Releasing our grasp on stuff is good for us (Matt 6:19–20). And doing so can benefit even more people than me, myself, and I. We can benefit the planet if we dispose of electronics wisely. And charities can put our cast-offs in the hands of those who need them: 
· Donate used Bibles and Christian literature. "Love Packages" recycles Bibles, Sunday school materials, VBS literature, and tracts. The organization sends the gospel to the ends of the earth by putting Christian literature in the hands of people around the world. Ship yours to Love Packages, 220 Union Street, Butler, IL 62015 or at 60-D South Mountain Dr., Decatur, AL 35603. You can send items by "media mail" for deep discounts on heavy books. Additionally, church libraries are often happy to receive donations of good books.
. Donate coats, blankets, and socks. Especially this time of year, our unhoused neighbors shiver while we enjoy our heat. Your used coats and jackets, blankets, and gloves, especially in large men's sizes, meet an urgent need.
· Donate used technology. Some electronics stores (e.g., Best Buy) pay for used phones—giving more cash for items with cords and no personalization. Tech items to recycle may also include televisions, monitors, computers, computer peripherals, audio and stereo equipment, VCRs, DVD players, video cameras, telephones, facsimiles, copying machines, wireless devices, and video game consoles. The stores dispose of the items cleanly. You may not even make any money, but you can responsibly steward your little corner of God's earth.
· Eyeglasses. Do you have drugstore reading glasses or nonprescription sunglasses in good condition that clutter your table or glove compartment? What about used prescription eyewear? More than a billion people worldwide have vision loss and lack access to eye care. Even more need protection in bright sunlight. And you can help. Drop off your used glasses at LensCrafters, Sears Optical or Pearle Vision. Or go to your local Wal-Mart Vision Center—which partners with the Lions Club to collect eyewear.
. Donate fabric. After my father's childhood town in Oregon burned in the wildfires this summer, a bunch of quilters got busy and made a new patchwork blanket for each family that lost a home. That gesture meant so much to people having to replace every item they owned. Who can you help? If you have red, white, and/or blue fabric, mail it to Quilts of Valor to be made into quilts for vets. If you like to sew, homeless shelters have never-ending needs for new pillowcases; Pregnancy Resource Centers need new baby quilts for clients; and soup kitchens need pot holders. These are easy to make and could even make good church group or home-school sewing projects.
Donate clothing. All this—and I have not even mentioned shoes, business attire, purses and used apparel.
Maybe we can't change the world. But we can take tiny steps to export some shalom from our little corners. And we can do so in ways that cost next to nothing—maybe the price of gas or some postage. What do you have lying around that could improve the quality of someone's life—including yours by its absence?