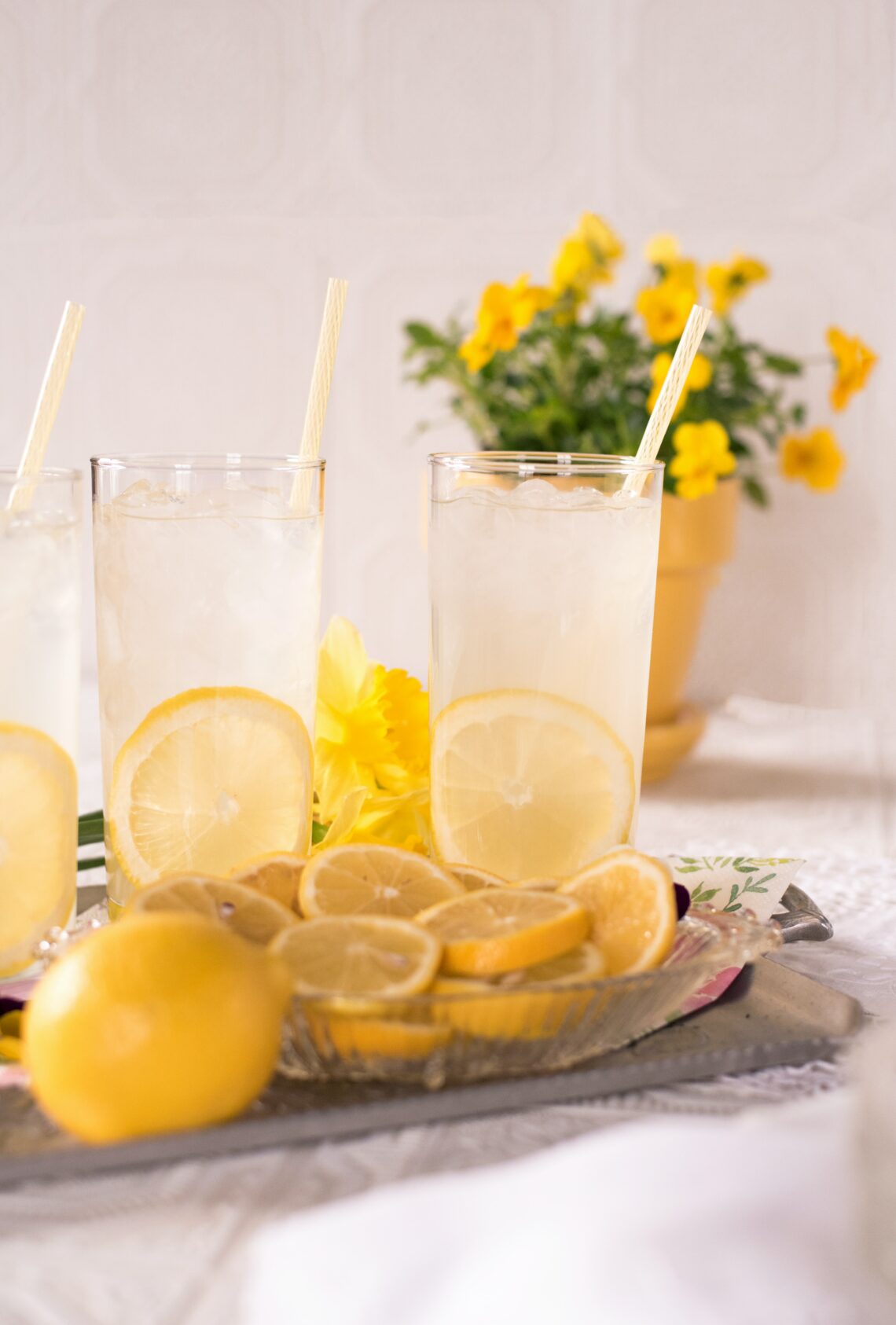 Preparing kids for the Lemonade Stand; Parenting from a place of your Redemption
Our recent adventure in parenting involved trying to decide how our boys could have summer jobs despite their young ages. What began as a way for our kids to sell the flowers from their garden morphed into making homemade jellies and apple butter. Turns out that making jellies and apple butter is hard work, and it is not independently done by young kids!
After several weeks of working in the kitchen, the boys created a nice stash of apple butter to take to market. We added fresh baked cookies and banana bread to our menu and carefully worked late into the evening on Friday night preparing for the Saturday morning market.
On this particular evening, after the boys had gone to bed, I took on kitchen duty and managed to slide the entire batch of chocolate chip cookies off of the cooling rack into the sink full of water and dishes. The pile of cookies represented the boys' hard work and there it was literally going down the drain. I took a deep breath and decided the right thing to do would be to bake another batch, so I did. (No need to debate about whether or not it was the right thing, it's history now!)
Weary and armed with our labor, the boys and I drove up early in the morning to the site of the market only to discover that the date had changed and I didn't get the memo.
In that moment I felt the weight of it all. All of these goals, the fruit of my son's labor in the form of money, the sleep I had sacrificed, the second batch of cookies that didn't even turn out to be that great, days of stirring bubbling apples, fresh baked goods and the gaze of two young men looking to me to somehow do something good with this moment of disappointment.
In an instant of divine parenting intervention, I turned to the boys and said, "Well, it looks like today we will need a lemonade stand to go with all of our goodies."  So, that is what we did.  We setup our market on our front lawn, stirred up a quick pitcher of lemonade and turned our lemon of a day into a full blown lemonade stand!
We serve a gracious, redeeming God but so many times as parents we are quick to condemn ourselves. We can hastily be consumed by crippling thoughts of guilt about all of our shortcomings and failures- of course I got the dates wrong and drowned the cookies- I'm a failure of a parent!
In the Lord's kindness he has delivered me from those thoughts. Somewhere along the way, the Lord has shaped my heart in a way that has rewritten those parenting doubts and insecurities and created a Mom who knows and believes that I offer good things to my children even in my worst moments.
"Praise the Lord, O my soul, and all that is within me, bless His holy name. Bless the Lord, and forget not of His benefits; Who forgives all of your sins, who heals all of your diseases, who redeems your life from the pit, who crowns you with steadfast love and mercy, who satisfies you with good so that your youth is renewed like the eagle's (Psalm 103:1-5)."
I don't know what story you are living in the light of God's redemption in your life, but parenting has a way of highlighting our weaknesses. The Lord offers to take it all and redeem it and adorn us with compassion and love in its place. The Lord is compassionate towards us and in turn we must be compassionate with ourselves! If we can parent from a place of compassion with ourselves, remembering how we have been transformed, then when we are presented with life's lemons we are free to move forward in a way that offers our redemption to our children and explore with them about how we are going to make that lemonade!